The elite unmasked
Of course celebs don't wear masks – Covid rules are only for the little people.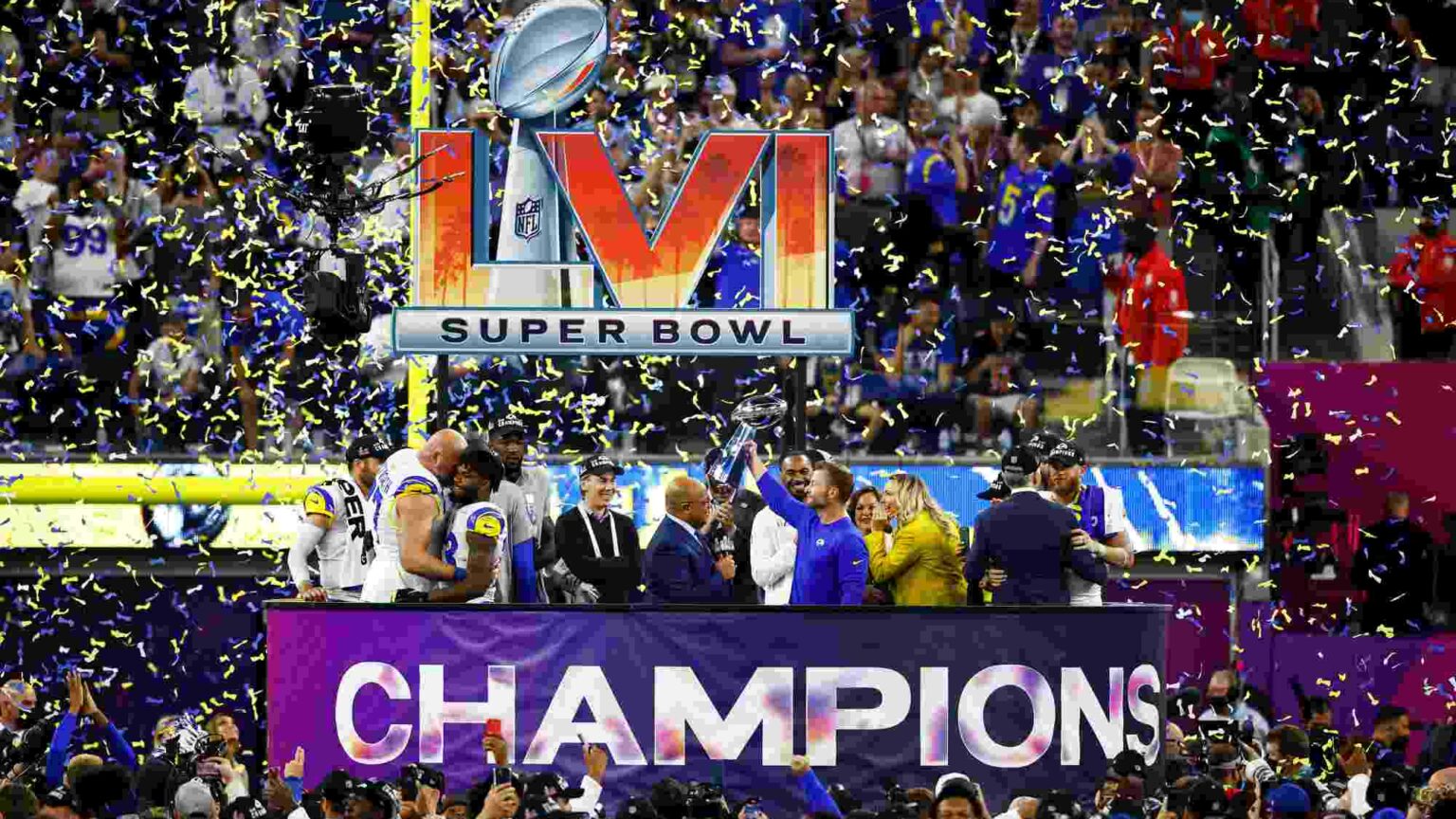 The mask has slipped. Literally and metaphorically. On Sunday, at the Super Bowl, in an LA stadium heaving with people, there wasn't a mask to be seen among the celeb set. The kind of self-righteous maskholes who have derived enormous pleasure over the past two years from telling the plebs to mask up went maskless to the game. Maybe they held their breath for three hours? There was actress Charlize Theron, not a stitch of cloth on her face, despite LA having a mask mandate. This is the same Charlize Theron who once Instagrammed a pic of herself in a fancy mask alongside the words 'Don't be an ass #wearadamnmask'. You see, it's only you, the little guy, who has to wear a damn mask, not people as important and beautiful as Ms Theron.
The flagrant mask hypocrisy of the Super Bowl celebs has got social-media users hot under the collar, and with good reason. It seems that in the New Normal only 'the help' wear masks. So there was the doyenne of woke correct-think Ellen DeGeneres grinning for mask-free selfies while the stadium ushers were masked up. Audience members for Ellen's TV show are still required to wear masks, too. Of course they are. We can't have Ms DeGeneres breathing in the fumes of non-millionaires. This is the new Covid aristocracy – if you can afford the tens of thousands of dollars it costs for a plush box seat at the Super Bowl, you can bare your face; if you can't, if you're one of those folks who ekes out a living from servicing the Super Bowl, then you must be muzzled. It's fine for the rich to expel their breath – it's only the spittle and germs of poorer folk that must be stifled.
It wasn't only the likes of Charlize, Ellen, J-Lo and the rest who flouted LA's mask mandate (which stipulates that masks must be worn at 'mega-events'). So did most of the 70,000 attendees of this clash between the LA Rams and the Cincinnati Bengals. There's a positive element to this, of course: hordes of people sensibly refusing to muzzle themselves at a vast, joyous event that involves much eating, drinking, shouting and cheering. And yet the whole thing still highlights the deranged double standards of the masks issue. Schoolkids in LA are still muzzled in classrooms while thousands of sports fans can chant and splutter as freely as they like. As one observer put it: 'Apparently Covid can't touch you if you drop five grand on Super Bowl tickets. But tomorrow morning, schoolchildren – for whom Covid is nearly 100 per cent survivable – will wear masks for eight hours. Science.'
That sarcastic use of the word 'science' cuts to the heart of the masks debate. Masking up in the Covid era has long ceased to be a 'scientific' matter. Instead it has become utterly tied up in the culture war – in particular the woke elites' culture war on pesky ordinary people. Masks are not valued for their protective qualities but for their symbolic power. It is not masks' much-contested ability to keep Covid at bay that has made them such a central feature of the New Normal – it's their cultural significance, their political function, the message they send about who's important and who isn't, who's virtuous and who's trash. So when maskless celebs at the Super Bowl are attended to by masked servants, it tells us something important about power in the Covid era. Similar to when a maskless Duchess of Woke, Meghan Markle, hit the red carpet at a fancy gala in NYC last November, surrounded by her masked coterie of far less important people. It says: 'Our lives and our activities are more important than yours. And therefore we should not be subjected to the same impediments as you. The rules are for serfs, not us.'
But here's the thing: masks are such flexible expressions of cultural superiority that, depending on the situation, you can signal your neo-aristocratic nature either by refusing to wear a mask or by wearing one. This explains Charlize Theron's supposed hypocrisy, the fact that she can say 'wear a damn mask' one minute and then flat-out refuse to wear a mask at a mega-event the next. In the former instance, she's advertising her heightened levels of social awareness, the fact that she understands better than your average 'ass' that donning a mask can help to save lives. In the latter case, she's reminding us that she is part of a new class, that much fawned-over, well-remunerated caste of cultural influencers, to whom normal rules do not apply. Both her maskhole post about why you idiots should cover your mouths and her mask-free vibing at the Super Bowl confirm that she inhabits a different moral plane to us mere mortals, one where virtue is abundant and rule-following is optional.
In the UK, culture warriors tend to prefer mask-wearing, rather than masklessness, as a means of demonstrating their moral primacy. Hence the trend for mask selfies, where members of the Smart Set capture themselves dutifully muzzled even though they're often on deserted trains or peopleless streets. Science! For these people the mask has become a signifier of social decency. So the Guardian's Marina Hyde slams 'anti-mask babies' as the kind of people who are also 'poppy-shaggers'. A writer for the Independent sees masks as a form of protection not so much against Covid as against the general toxic vapours of lesser people. Masks 'provide an extra layer of defence from the person an inch from your face on the Northern Line who hasn't cleaned their teeth', he says. He reckons we will one day 'look back in disbelief at the way we once breathed and snorted and coughed over each other, letting germs and bugs run riot'.
In other words: Hell is other people. What is striking is that both the woke elite's wearing of masks and their discarding of masks in certain settings is driven by the same fundamental impulse: to distinguish themselves, and guard themselves, from the breath and the stupidity of ordinary people. Celebs can go maskless so long as the help is covered up. But they don masks – and let it be widely known that they have donned a mask – when they're out and about among poppy-shagging plebs with unclean teeth and legion germs. This has almost nothing to do with Covid. Rather, the mask has become a key part of the uniform of the new elites, to be put on or ostentatiously ripped off depending on which action most successfully communicates to the world that 'I'm one of the special people'.
The Super Bowl controversy and the broader mask issue capture something that few people, especially so-called left-wing people, want to confront: the way the Covid crisis exacerbated class tensions and empowered a new elite of cultural and corporate powerhouses at the expense of the rights and living standards of ordinary people. So in lockdown, the laptop classes could stay home and make sourdough bread so long as deliverymen and refuse collectors and shop workers carried on doing what they do. Billionaires got more billions while working-class people and people in the developing world lost their livelihoods. And wait staff and serving staff suffered a further humiliation – the need to muzzle their faces as they deliver fancy dishes and expensive drinks to the maskless rich. It's time we unmasked the nasty elitism of the New Normal.
Brendan O'Neill is spiked's chief political writer and host of the spiked podcast, The Brendan O'Neill Show. Subscribe to the podcast here. And find Brendan on Instagram: @burntoakboy
To enquire about republishing spiked's content, a right to reply or to request a correction, please contact the managing editor, Viv Regan.