Museums are vandalising themselves
The Wellcome Collection has closed its flagship exhibition over claims it is 'racist, sexist and ableist'.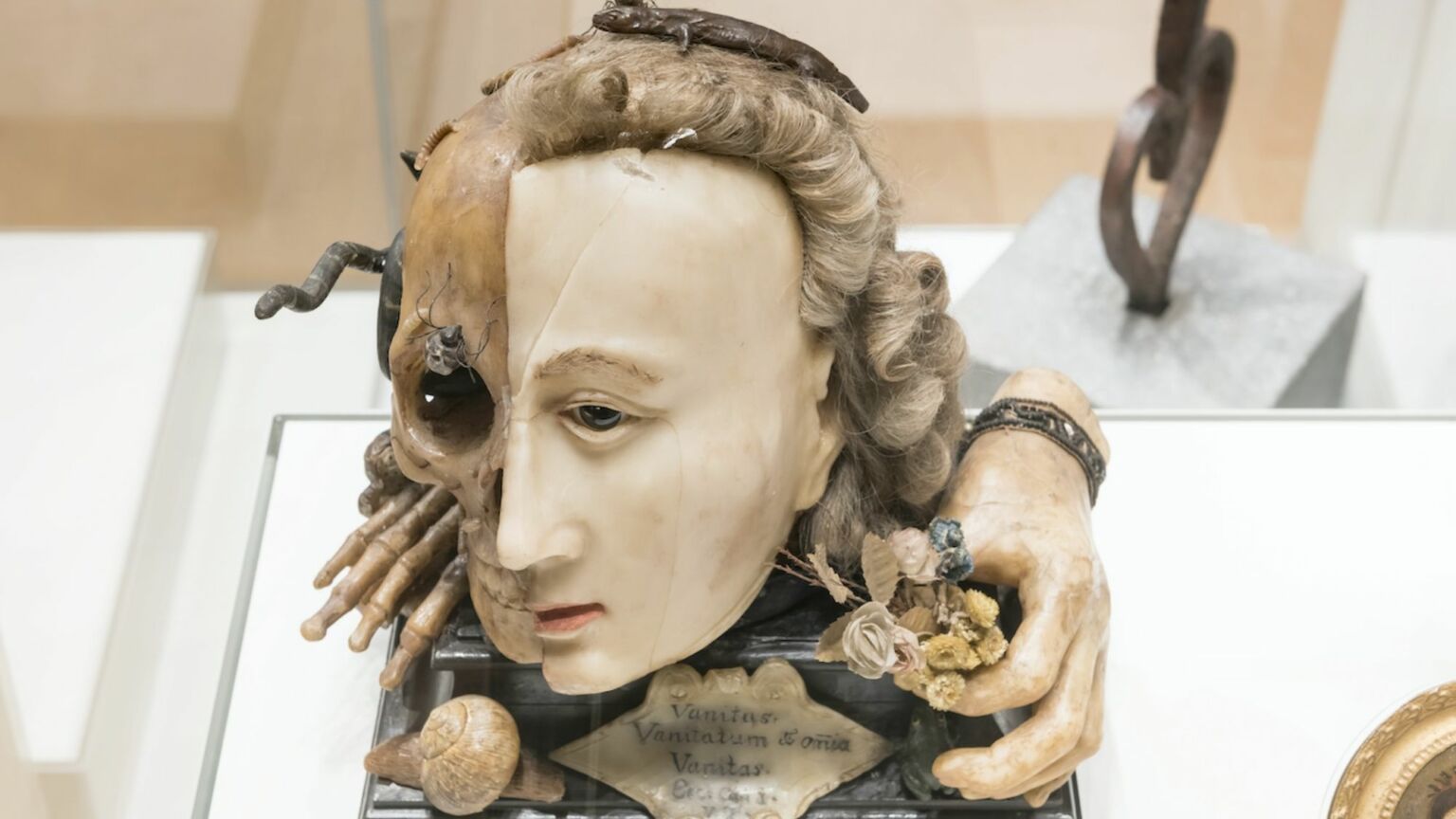 'What's the point of museums?' We might expect this whine from a bored 10-year-old, reluctantly dragged along on a family day out. Not so much from gallery directors and curators. And yet staff at the Wellcome Collection, the Wellcome Trust's famous medical museum in London, have been asking this very question. In a statement issued last week on Twitter, announcing the closure of Wellcome's flagship exhibition, the museum's curators revealed their deep loathing for their own profession.
Wellcome's 'Medicine Man' exhibition, launched in 2007, gathers together objects, paintings and instruments relating to the history of anatomy, surgery and medicine. They were collected by Sir Henry Wellcome, an American pharmaceutical entrepreneur who founded the Wellcome Trust in 1936, over the course of his life.
This free exhibition told not just the story of Wellcome's own inspirational life and work, but also a global history of science and medicine. But those in charge of it have now decided that this is a story 'in which disabled people, black people, Indigenous peoples and people of colour were exoticised, marginalised and exploited – or even missed out altogether'. Apparently, it told 'a version of medical history that is based on racist, sexist and ableist theories and language'. As a result, the exhibition has been permanently closed.
People will no longer be able to see the vast array of objects Wellcome collected. Skulls, skin patches, anatomical models, amputation saws, artificial limbs, metal-plated artificial noses, Napoleon's toothbrush, a French guillotine, strands of George III's hair, the death mask of Benjamin Disraeli and Florence Nightingale's slippers – all of these will soon be locked away in the name of progress. 'The world has changed in innumerable ways and now is the right time to close this display, which is very much a product of its time', declare the curators in their pious statement.
Where to start with this? First of all, stating that a collection of historical objects, drawn together by a long-dead philanthropist, is a product of its time is really no great insight. Visitors have long understood this, even if the curators apparently took a while to catch up. What's striking is that those who work at Wellcome do not seem to see their own self-righteousness as a product of their time – of today's identitarian mindset.
Whatever the individual motives of past collectors, the desire of people like Henry Wellcome to preserve and catalogue artefacts spoke to an aspiration to share the unfamiliar, to reveal humanity to itself, and to make knowledge universal. Wellcome had a sense that sharing knowledge of the body and healing from other places and times could benefit future generations. Sadly, today's identity-obsessed museum directors have no such sense of universalism. Their philistine outlook reduces everything to an expression of power relations. They cannot see that closing the 'Medicine Man' exhibition impoverishes us all.
The Wellcome Collection's staff have damned their own exhibition by claiming it 'perpetuate[s] the wrong view of history'. What a revealing statement. These overpaid ignoramuses have judged history and found it to be 'wrong'. The past apparently falls short of their fashionable woke standards and so must be erased.
Regrettably, this attitude is not confined to the Wellcome Collection. It is shared by academic decolonisers, statue-removers and museum directors the length and breadth of the UK. This desire to cleanse monuments and exhibitions is driven by a philistine alienation from the achievements of previous generations, and by a contempt for ordinary people in the present. Today's elites see the past as morally toxic. And they'd prefer that people today remain ignorant rather than risk contamination.
Henry Wellcome's critics are right to say that, over the course of his life, he amassed enormous wealth, power and privilege. He may even have exploited the communities from which he took the objects for his collection. But people, like the past, are rarely simply 'right' or 'wrong'.
In his lifetime, Wellcome's company mass produced insulin and created a vaccine for diphtheria. He founded what is still Britain's biggest charity, with £36 billion in assets used to finance medical research. Wellcome was long gone when his investments funded the first drugs for leukaemia and HIV.
Given all this, the sight of people whose wages are paid from Wellcome's continued legacy denouncing him for having 'the privilege of a wealthy white man in the Victorian era' is appalling. These people are not only ignorant and narcissistic, they are also depriving future generations of the wealth of knowledge that was Wellcome's gift to the world.
The Wellcome Collection's curators are happy to take their founder's money but contemptuous of his legacy. They are not preservers of the past, but cultural vandals intent on destroying humanity's shared history. When museums become just another site for woke hectoring and identitarian grievance-mongering, we will all be asking: what's the point?
Joanna Williams is a spiked columnist and author of How Woke Won, which you can order here.
Picture by: The Wellcome Collection.
To enquire about republishing spiked's content, a right to reply or to request a correction, please contact the managing editor, Viv Regan.