The racial reckoning comes for Disneyland
The closure of the Splash Mountain log flume marks a bizarre new low for woke puritanism.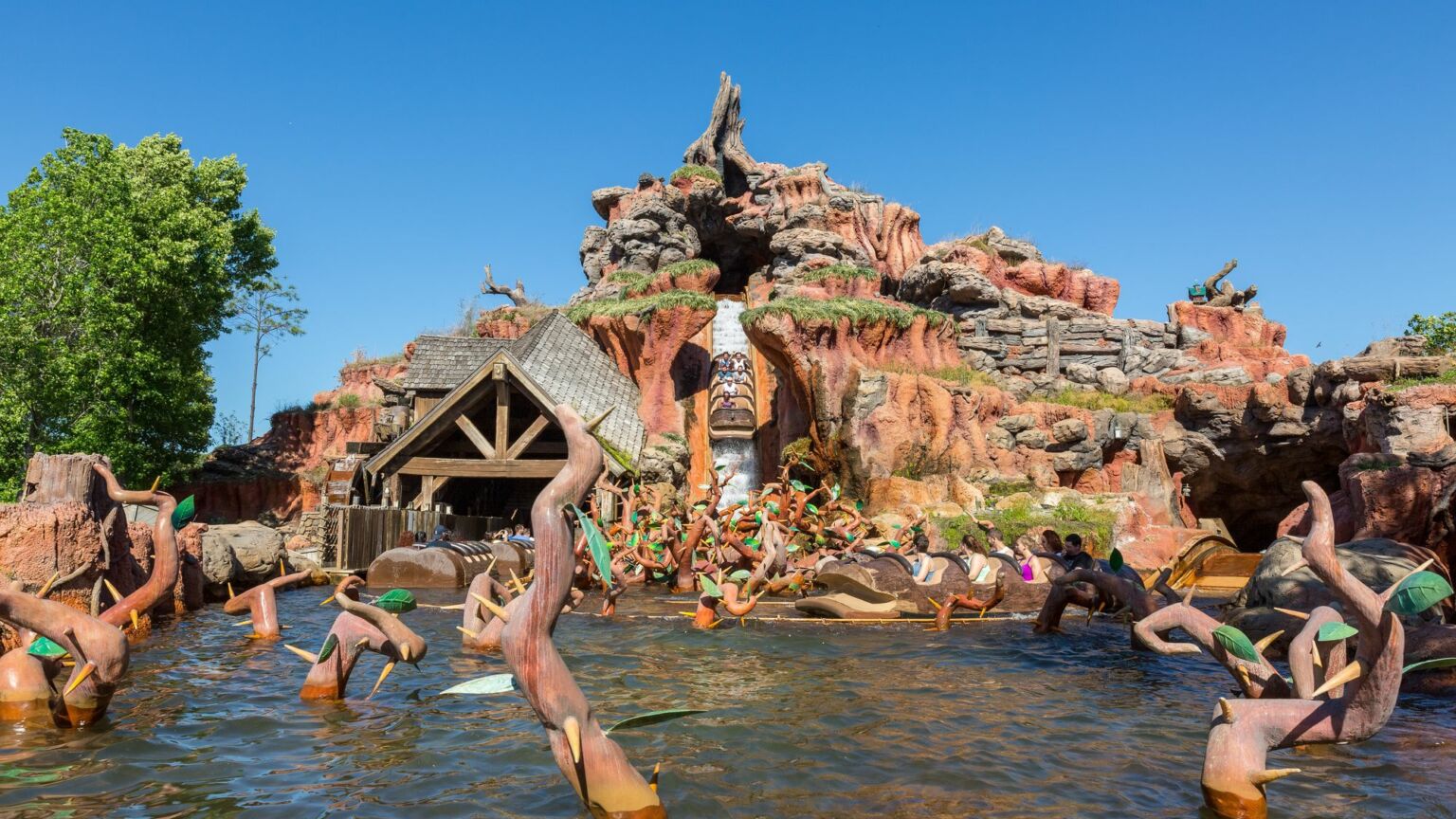 America's post-Floyd 'racial reckoning' has found the spectre of white supremacy lurking in many unlikely places. In recent years, everything from mathematics to Abraham Lincoln, the president who abolished slavery, has been declared 'problematic' by activists.
That crusade has now reached a joyless new low. On Sunday, the Splash Mountain log flume, a much-loved attraction at Walt Disney World in Florida, welcomed riders for the final time. On the ride, guests are serenaded by animal animatronics, before plunging down a 50-feet drop and splashing into water. The ride's theme and soundtrack draw on elements from Disney's 1946 film, Song of the South. For activists, this is where the problem lies.
According to Disney CEO Bob Iger, Song of the South – and anything associated with it, like the Splash Mountain ride – is 'just not appropriate in today's world'. Set at some point during the Reconstruction Era after the US Civil War, Song of the South follows seven-year-old Johnny as he visits his grandmother's plantation in Georgia. While there, Johnny befriends old Uncle Remus, a plantation worker. He tells Johnny tales about the adventures of his cartoon animal friends. From these stories, Johnny learns how to cope with his new life on the plantation. The film has long been criticised for dealing in racial stereotypes and, as a result, has never been released on home video in the US, or on Disney+.
In truth, Splash Mountain's association with the film is fairly loose. In 2020, a petition calling for the ride to be rethemed had to concede that the ride's storyline 'is not an exact version of the movie's plot'. The ride only features the animals and songs from the film. There is no reference to the Uncle Remus character or to plantation life, or to anything that could reasonably be construed as racist. Nevertheless, 20,000 signatories urged Disney to 'remove all traces of this racist movie' from Disneyland.
Disney agreed. First, in 2020, the best-known song from Song of the South, the Oscar-winning 'Zip-a-Dee-Doo-Dah', was 'quietly removed' from the resort's soundtrack. And then it was agreed that Splash Mountain would be 'completely reimagined'. The ride will now reopen next year as Tiana's Bayou Adventure, named after Disney's first black princess, from 2009's The Princess and the Frog.
To say that Disneyland fans are disappointed would be an understatement. Huge crowds lined up on Sunday for one final splashdown. On social media, many have bid the ride tearful farewells. A counter-petition calling for Splash Mountain to be saved has almost five times as many signatures as the one demanding it be rethemed. And now that it has closed, jars of authentic Splash Mountain water are being sold online for as much $5,000 a pop.
The Splash Mountain debacle is merely the latest example of Disney's woke turn, which is proving a huge turn-off to fans. In recent years, a slew of preachy right-on films has performed poorly at the box office, losing Disney billions of dollars.
The closure of Splash Mountain suggests that this losing strategy is set to continue. Over the years, millions of guests will have been entertained by this fun, whimsical ride. As their log boats meandered past singing frogs before taking that final plunge, few will have even noticed its supposedly 'problematic' references. But instead of listening to its fans and delivering for audiences, Disney is taking direction from the wokest person in the room. This is a recipe for joyless puritanism.
Laurie Wastell is an intern at spiked.
Picture by Lee, published under a creative-commons licence.
To enquire about republishing spiked's content, a right to reply or to request a correction, please contact the managing editor, Viv Regan.