Now the speech police are coming for gamers
Games developer Ubisoft is partnering with the police to try to sanitise the world of online gaming.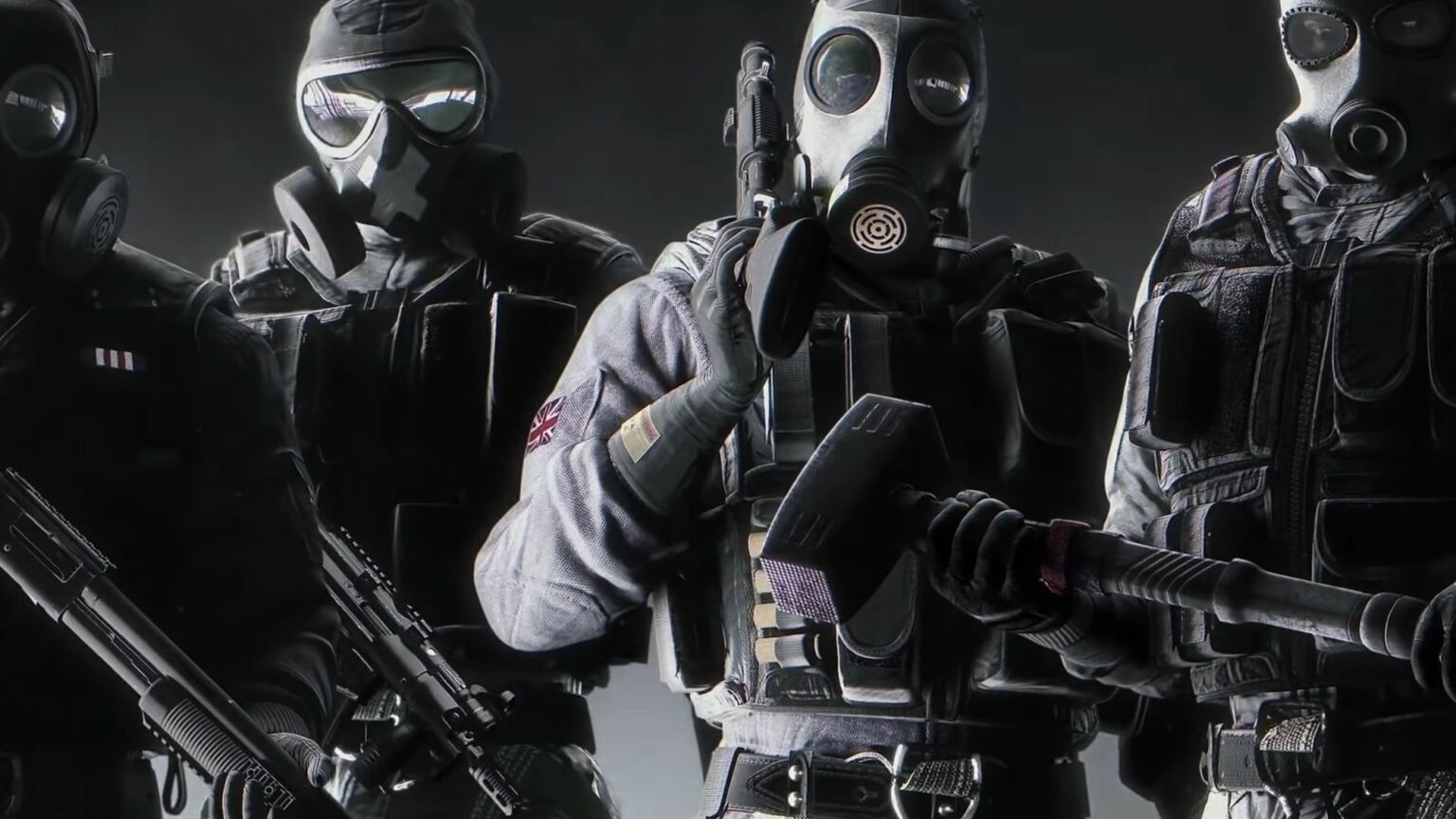 Today, free speech online is under siege from all angles. From the state, with its ever-expanding hate-speech laws. From tech companies, who see it as their moral mission to 'protect' users from 'harm'. And from the media, who present the online world as a cesspool of 'misinformation' and 'hate speech', in need of ever-tighter moderation. Now these forces have combined, as part of a new push to regulate the interactions of online gamers.
Videogames developer Ubisoft, known for blockbuster series like Far Cry and Rainbow Six, announced a partnership with Northumbria Police last week. Police will work alongside staff at Ubisoft's Customer Relationship Centre in Newcastle to tackle the allegedly 'toxic' culture that has developed around online gaming.
Under the initiative, specialist officers will share their 'knowledge and expertise on harmful online interactions' with the 200-strong Ubisoft team. There is also an agreement in place to allow Ubisoft staff to fast-track 'serious reports' of toxic interactions to the police. Northumbria Police describe the partnership as 'a ground-breaking project to help keep the online-gaming community safe'. In other words, the Ubisoft team, with help of the police, will be censoring, reprimanding and reporting gamers for what they say to each other in 'online gaming spaces'.
Are these spaces really so 'unsafe' that they warrant the attention of the police? Certainly that is the impression given by the BBC and its write-up of the initiative. According to BBC gaming reporter Steffan Powell, anyone who has had the misfortune to 'dabble in some online gaming' is likely to have experienced 'rape jokes, racism [and] bullying'. Gaming's 'dark side', he says, is 'plain to see'.
Other media outlets share the same view. 'Online toxicity runs rampant in so many game communities', says the Gamer. A headline in the NME complains of an '"extreme" toxicity in gaming'.
Powell even presents Ubisoft's censorship policy as a smart business strategy. In gaming's 'increasingly competitive marketplace', he explains, 'keeping people playing your games is harder than ever'. Which is why gamers are 'more likely to stick around if they feel safe and listened to', he says.
For Ubisoft, this is about being 'on the right side of history'. As Damien Glorieux, a senior director of the Customer Relationship Centre, explains: 'Our ultimate aim is to provide an inclusive gaming environment where everyone, anywhere in Ubisoft's global community, can have fun while feeling safe and respected.'
Needless to say, actual gamers have not asked to be monitored, censored and potentially shopped to the police. A more restricted online gaming experience is hardly a recipe for more fun.
Besides, with all the rhetoric about 'harm' and 'safety', you could be forgiven for forgetting that all these supposedly 'toxic' interactions are not happening in the real world. They are taking place online and in the context of a game. For instance, in Ubisoft's tactical shooter title, Tom Clancy's Rainbow Six Siege, teams of terrorists and counter-terrorists try to kill each other. It is hardly surprising that players make threats or throw insults at each other when grappling with this kind of scenario. It is simply part of the fun – an extension of the game itself. It is ridiculous to claim that anyone will be 'harmed' by these interactions.
Gaming is already, by definition, safe. You cannot be physically harmed by the images or words coming out of your screen. What Ubisoft and the police really mean when they say they want to make gaming 'safe' is they want to make it sanitised, inoffensive and politically correct. They want to create a world of gaming that is robbed of all spontaneity and fun. Gamers need to stand up to this illiberal attack on their freedoms.
Laurie Wastell is an editorial assistant at spiked.
Picture by: YouTube / GameSpot.
To enquire about republishing spiked's content, a right to reply or to request a correction, please contact the managing editor, Viv Regan.