What if Prince Andrew is innocent?
The rush to damn him as guilty is a sign of our illiberal times.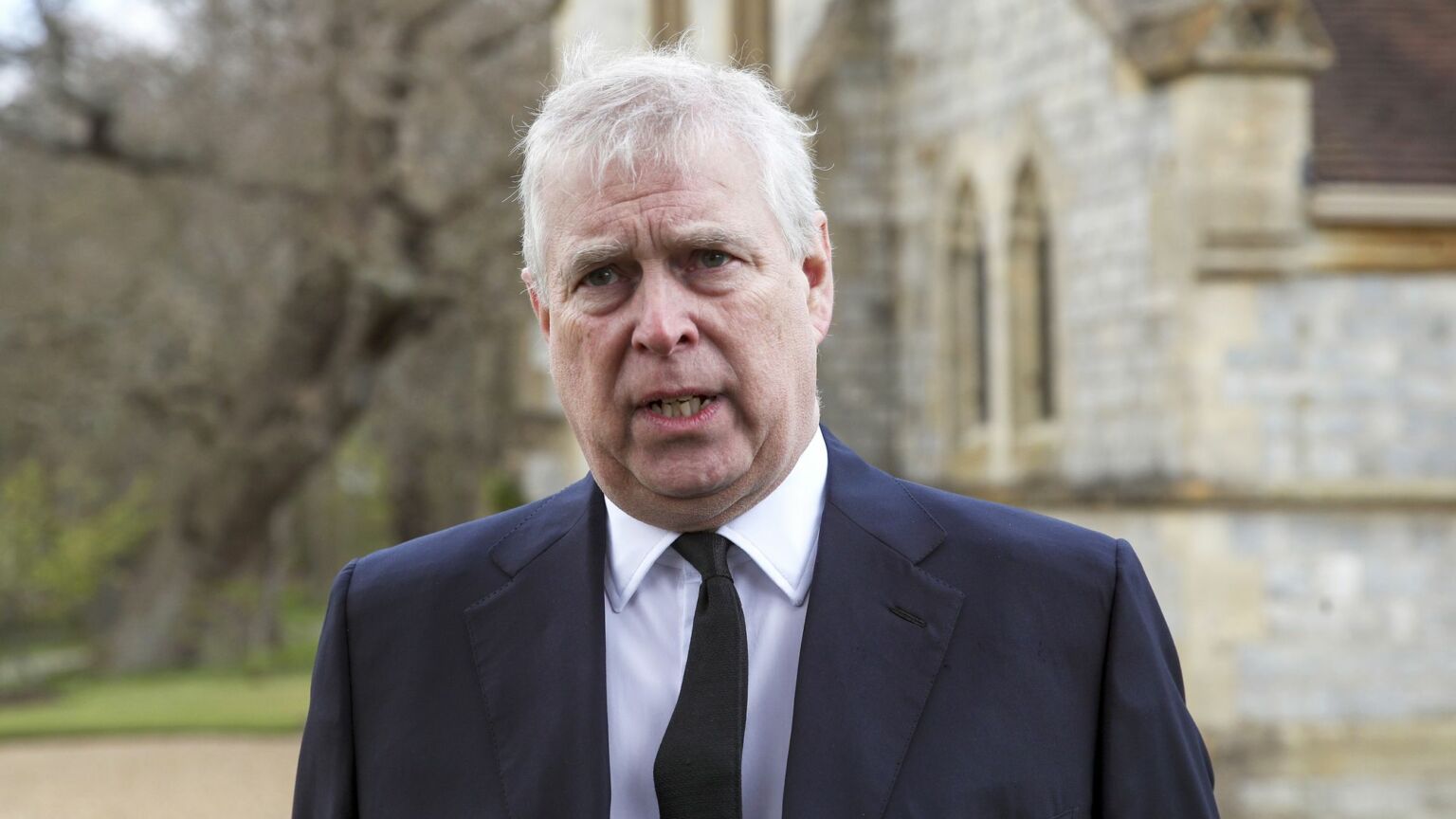 Despite the reams of column inches, hot takes and special investigations devoted to the abuse allegations against Prince Andrew, one possibility has been largely overlooked: what if Prince Andrew is actually innocent? What if the Duke of York never actually did the terrible things he is accused of?
At the weekend, it was reported that Andrew is looking to overturn the multimillion-pound settlement he agreed last year with Virginia Giuffre, an alleged victim of sex trafficker Jeffrey Epstein. She has accused Andrew of raping and abusing her three times in 2001, when she was 17 years old.
Andrew vehemently denies the allegations. In his settlement he offered no admission of guilt or apology, although he did express 'regret' for his 'association' with Epstein. Reports suggest he felt 'bounced' into settling in order to avoid further embarrassment to the royal family. He is now said to be in discussions with lawyers about how to force Giuffre to retract her claims, and potentially even extract an apology.
Team Andrew reportedly believes that recent developments could cast some doubt on the accusations. Andrew's apparent decision to challenge the settlement follows the unravelling of a separate abuse claim made by Giuffre. Back in November, she dropped a long-running lawsuit against Epstein's former lawyer, Alan Dershowitz. Although she had 'long believed' Epstein had trafficked her to Dershowitz, she has now admitted she 'may have made a mistake' in identifying him as an abuser. For Andrew's legal team, this raises questions about Giuffre's credibility and appears to offer an opening to overturn the settlement.
Last night, a new and rather unhelpful witness emerged to defend Andrew – Ghislaine Maxwell, convicted partner-in-crime of Jeffrey Epstein. Speaking to TalkTV's Jeremy Kyle Live from jail in Tallahassee, Florida, she insisted on Andrew's innocence. She claimed that the infamous photo from 2001, showing Andrew, Giuffre and Maxwell together, was a 'fake'. 'I don't believe it's real for a second', she said. She claimed she had no memory of the three of them ever meeting (Andrew also claims he can't recall that encounter). Maxwell has also accused Giuffre of 'chang[ing] her story' about Andrew.
Admittedly, the claims of doctored photos may sound outlandish. And a convicted sex trafficker may not be the ally Andrew is looking for. Is Maxwell really in the best position to accuse others of having credibility issues? Still, Maxwell's no doubt self-serving intervention aside, it is clear that Andrew believes he has a case and that it is possible to demonstrate his innocence.
Whether challenging the settlement will work out well for Andrew is anyone's guess. Lawyers quoted in The Times say Andrew 'hasn't got a prayer' of overturning it.
Perhaps this legal wheeze will be just as ineffectual as Andrew's previous botched attempts to clear his name. After all, that Newsnight interview was supposed to be his opportunity to rescue his reputation. Instead, it turned him into a national laughing stock. His professed inability to sweat and his visit to a Pizza Express in Woking will be the stuff of ridicule for decades to come.
Undeterred, Andrew is said to have told the late queen that his set-to with Emily Maitlis was a 'great success'. He genuinely believed it was going to draw a line under the Giuffre affair. Similarly, just three weeks before he reached a settlement, feeling bullish, he demanded his case be heard by a jury so he could clear his name in full.
So, yes, we have been here before. There is every possibility that Andrew's attempt to walk back his settlement could backfire, just like all his other attempts to clear his name. Perhaps this is just the behaviour of a pompous and deluded prince trying his damndest to escape accountability. But until there is conclusive proof of his guilt, Andrew's protestations of innocence surely deserve a fair hearing.
In fact, the way the presumption of innocence has been swept aside amid this scandal should worry us all deeply. Throughout the Prince Andrew affair, it has simply been taken as read that the allegations against him are true. His unconvincing performance on Newsnight or the decision to settle the case are held up as proof positive that he is a wrong'un who should be pelted in the stocks.
Notions like the presumption of innocence and due process are not purely legalistic considerations. They are important principles to uphold in society more broadly. That's why it should concern us that there is never any pause to consider whether Andrew might be telling the truth, even if we think that possibility might be small. He is never afforded the benefit of the doubt. None of us really knows the truth, yet we seem uninterested in probing for it. Because that would require us to treat every party's claims with scepticism – not just Andrew's.
This treatment of Prince Andrew as presumed guilty speaks to how, in our post-#MeToo era, the word of the accuser has become holy. Allegations alone seem to determine someone's guilt. And due process, once understood to be a vital safeguard against injustice, is dismissed. We are asked to simply 'believe women' and leave it at that.
A dangerous rush to judgement has replaced careful deliberation and the pursuit of justice. And that is bad news for us all.
Fraser Myers is deputy editor at spiked and host of the spiked podcast. Follow him on Twitter: @FraserMyers
To enquire about republishing spiked's content, a right to reply or to request a correction, please contact the managing editor, Viv Regan.