The ideology of lockdown lingers on
We're still being pressured to suspend our freedom for 'the greater good'.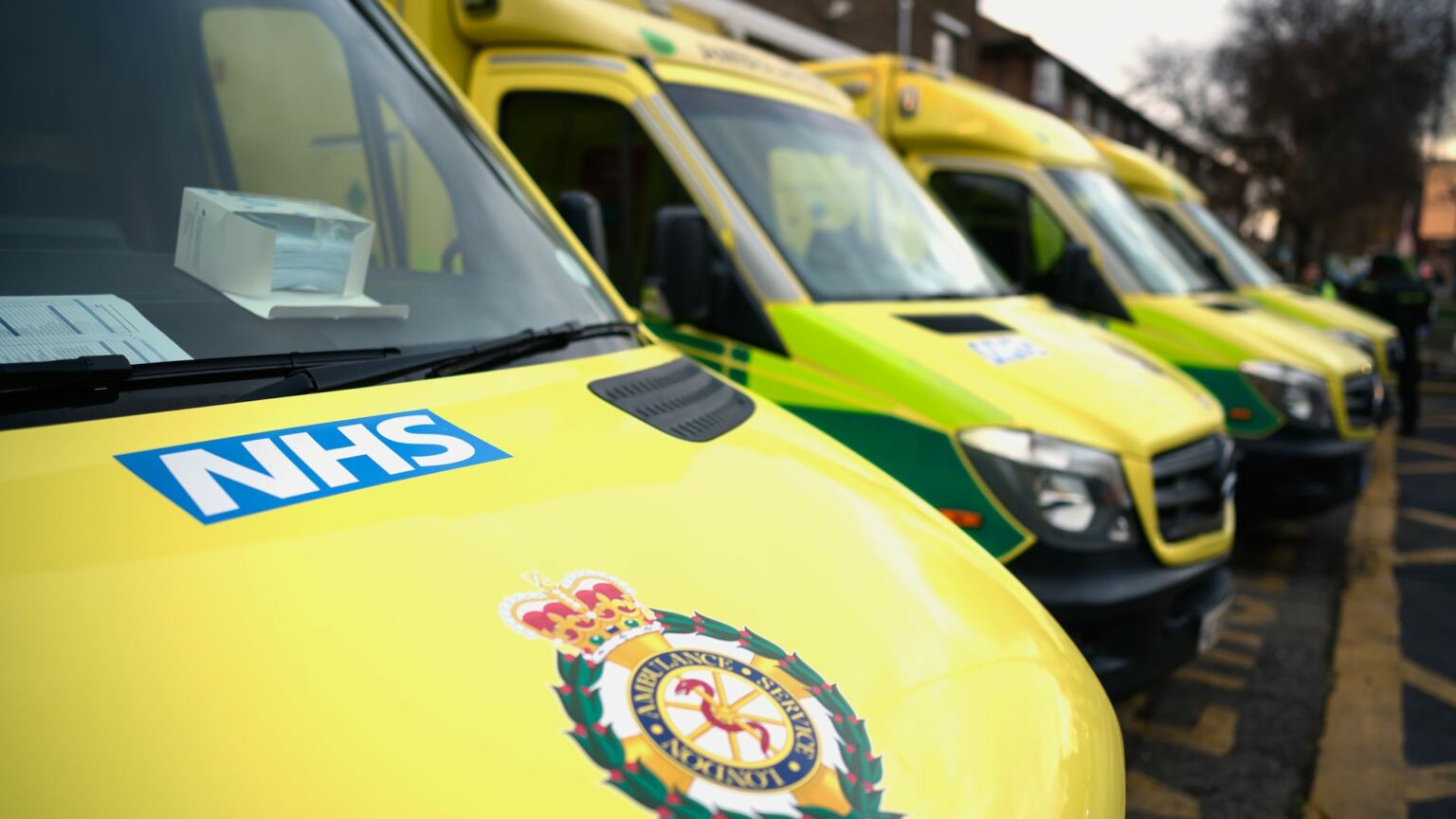 Wait, we're still being asked to save the NHS? To limit our lives so that we don't get injured or sick and put pressure on this sacred institution? Nearly two years after the first lockdown, when we were put under house arrest to protect the NHS from being overloaded with Covid patients, we're once again being told to restrict our daily activities so that we don't do something dumb that might require the attention of a doctor. The logic of lockdown survives. The idea that our freedom must sometimes be suspended for the good of institutions staggers on. Post-lockdown? You wish.
In the first lockdown in 2020 the main mantra was: 'Stay Home. Protect the NHS. Save Lives.' That's what those looming government ads told us, in black lettering on a yellow background, the colours used to warn of a physical hazard. This time the physical hazard was us. It was a pretty serious reworking of the social contract. For decades we thought the NHS existed to protect us from sickness. Then it turned out it was our solemn duty, one enforceable by cops, to protect the NHS from… well, us. Now, in the supposedly post-pandemic era, the NHS apparently needs us to lock down our lives once again, like good minions making sacrifices to appease the god of public health.
NHS officials are telling us to avoid doing anything 'risky'. In December, when ambulance workers in England and Wales were striking, we were told by a government health minister to avoid going for runs if the streets were icy and to stop all contact sports. Shorter version: 'Stay home. Protect the NHS.' In the run-up to the new year, the chief medical officer for Wales, Frank Atherton, went further. Given how stressed the NHS is, we all have a responsibility to stay out of 'trouble', he said: 'This is not the time to be putting yourself at risk with dangerous activities.' '[D]on't drink too much' was one of his tips. Another was to avoid strenuous exercise. 'Now is not the time to be going out and starting to do a huge long run', he said. Maybe Stay Home instead?
The lingering impact of lockdown has left our societies incredibly confused. So the hospitality industry, still reeling from the loss of business it suffered during the lockdowns, is pleading with us to dodge Dry January this year. 'Keep going to pubs', as one headline summarises the industry's cry. And yet then we have health officials telling us to dodge drink to make sure we don't fall down or have a scrap and end up requiring a time-starved nurse to fix us. So, do we protect pubs or do we protect the NHS? Do we go out or stay home? Which lockdown-ravaged institution should we reorder our lives around saving?
Make no mistake: the current NHS crisis is in part a result of lockdown's ravages. 'The health and care system is under such pressure', says Atherton in his plea to us to stop doing stuff. There are various reasons for this. There's the usual winter sickliness, the rise of both flu and Covid, a little bit of hangover from the strikes, and just that mundane, everyday disarray in the NHS, which we're not allowed to talk about, I know. But there's also the fact that we essentially shut down the health system for months on end in the lockdown era, or at least sternly warned people against bothering their GPs or A&E with their tiresome ailments. And this created backlogs of patients. Of course it did. The British Heart Foundation estimates 30,000 excess deaths from heart disease as a result of 'disruption' to health services, including the disruption of the pandemic years. Experts warn that Europe faces a 'cancer epidemic' after an estimated one million diagnoses were missed during the pandemic.
Who knew – discouraging use of the health service has negative consequences for health. As early as April 2020, Cancer Research UK was warning that the number of people being referred for urgent appointments for possible cancers had fallen by 75 per cent. But anyone who tried to make an issue of this, who raised concerns about the transformation of the National Health Service into the National Covid Service, was shouted down. Shut up. Stay home. Save the NHS. The middle classes' deification of the NHS has made it very difficult indeed to shine a light on the NHS's failings. Surely this cult-like worship of the NHS will end now? It is estimated that there are currently up to 500 deaths a week as a result of delays in A&E. Stop celebrating this institution, seriously. The NHS is failing us. It needs an urgent and massive overhaul.
As part of that overhaul, let us remember why the NHS exists: to serve us. The idea is, or should be, that we citizens can live as freely as we please, safe in the knowledge that we have funded and built a health service that will catch us when we fall. Yet that idea has been utterly turned on its head by the ideology of lockdown. Now we apparently must self-limit our freedom, and certainly avoid risk, so that we rarely darken the door of the poor NHS. We are witnessing an authoritarian reimagining of the citizen, where we are no longer autonomous beings making independent choices about our lives, but reckless creatures who must occasionally be leashed to ease the burdens on bureaucracy. And it isn't only in relation to public health. On climate, too, the logic of lockdown dominates, with pressure continually being put on us to live smaller, less impactful lives. Appease the NHS, appease Gaia – that's your role now, citizen.
Some call this solidarity. In truth, the fretful suspension of free living under pressure from health bureaucrats and eco-authoritarians is the opposite of solidarity. This is not an active coming together of people to achieve a shared goal – it is the cajoled atomisation of people so that they won't be a 'drain' on institutions or the planet. People worry about Long Covid. I think we should be more worried about Long Lockdown – the baleful onward march of the idea that liberty must occasionally be curtailed for the greater good. Listen, we didn't screw up the NHS – you did. Never has it felt more apt to say: 'Physician, heal thyself.'
Brendan O'Neill is spiked's chief political writer and host of the spiked podcast, The Brendan O'Neill Show. Subscribe to the podcast here. And find Brendan on Instagram: @burntoakboy
To enquire about republishing spiked's content, a right to reply or to request a correction, please contact the managing editor, Viv Regan.