The BBC's needle-spiking hysteria
Media panic-mongering is a threat to women's freedom.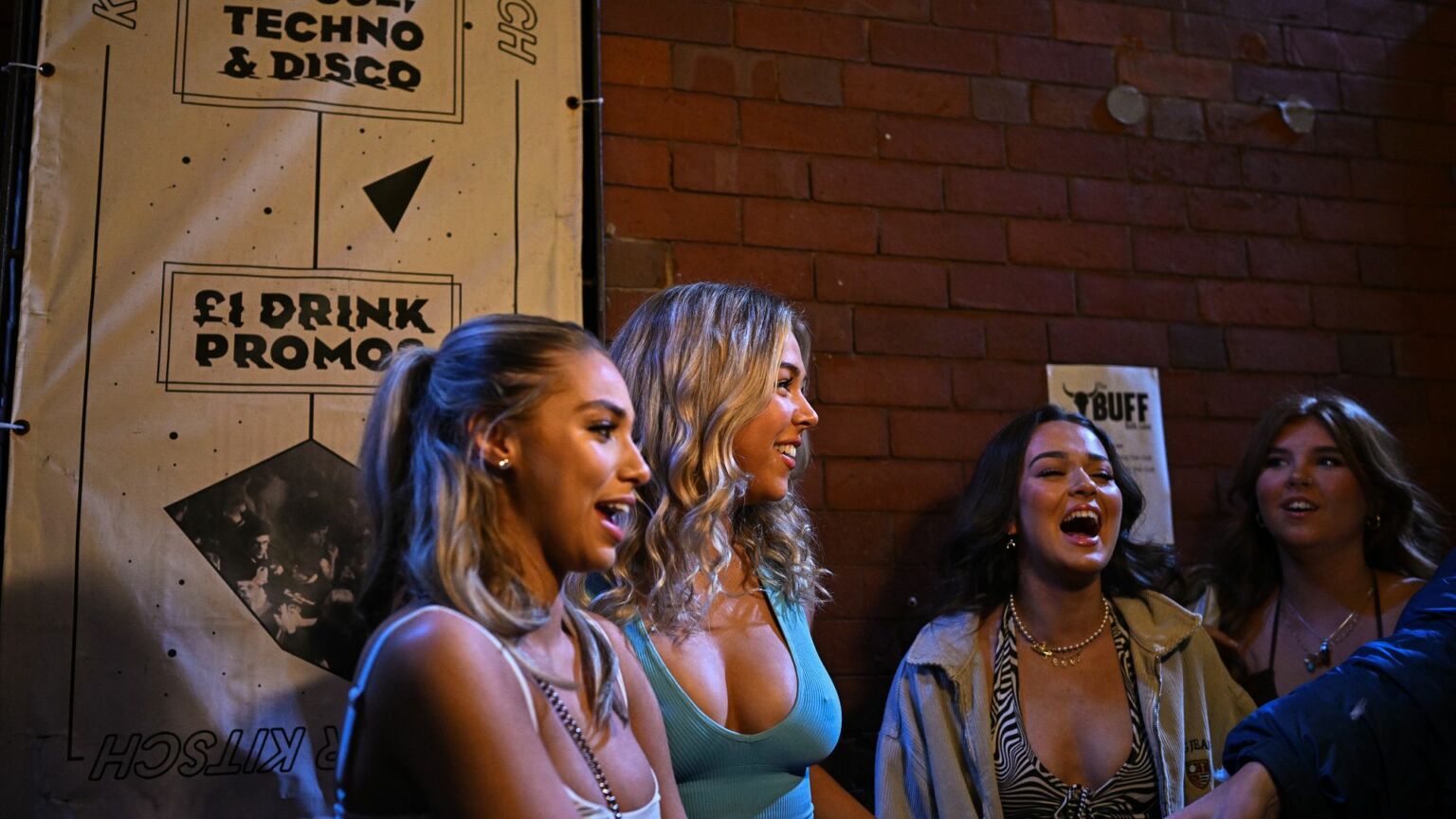 Three days before New Year's Eve, the biggest party night of the year, BBC News ran a series of pieces ramping up the panic over so-called needle spiking. It claimed that there had been '1,382 reports' of women in the UK being injected with drugs without their consent between September 2021 and January 2022. It also issued a stark warning to 'New Year partygoers', urging them to report 'needle spiking as quickly as possible'.
The BBC's coverage may have come as a surprise to some readers. Because just three weeks earlier, the same BBC had essentially debunked the needle-spiking panic, reporting that there was 'no evidence to back up a surge in claims of spiking by injection'. A Police Scotland investigation has found that, despite a huge increase in reports, there have been no confirmed cases of needle spiking, or any witnesses to it.
The BBC's sudden reversion to panic-mongering suggests needle spiking is the media scare story that just won't die. As I pointed out on spiked two years ago, when stories of needle spiking first started emerging, this always looked like a media-fuelled panic. To this day, we still lack any conclusive evidence that women are at risk of being spiked via injection, or that anybody has ever been a victim of it.
And no wonder. Needle spiking has always seemed implausible. As opposed to drink spiking – which does happen, albeit rarely – plunging a needle into someone on the dance floor would be very difficult to get away with. As several scientists in an article for Vice pointed out back in October 2021, the quantity of drugs needed to knock someone out via injection would require a large needle and a precise aim. What's more, such an injection is the kind of thing you would definitely feel, even with several rum and cokes in you.
But rather than treat the claims of needle spiking with the calm objectivity you might expect of seasoned journalists, BBC News was apparently all too happy to fuel the panic ahead of New Year's Eve – even after its own journalists had debunked it.
This is a genuine shame. Going out and enjoying a carefree evening is becoming increasingly difficult for young women. Not because most pubs and clubs are actually dangerous, but because women are increasingly being encouraged to feel vulnerable. The needle-spiking panic is a case in point. It encourages women to think twice about letting loose on the dance floor or getting close to someone when the countdown begins before midnight – and all because they are supposedly at risk of being injected by creeps with big hypodermic needles.
This genre of panicked reporting claims to be 'raising awareness' of potential threats. But all it really does is create an imaginary threat. This can only inhibit young women, who should be free to go out and enjoy public spaces as much as their male peers.
The needle-spiking panic is part of a depressing trend of safetyism. Women are told we need police officers to watch our backs as we walk down the street and that misogyny should be a hate crime. Every women's toilet is now plastered with posters telling us that if we're not enjoying our date we can use the code 'Angela' to tell bar staff – as if we are incapable of telling a guy to sling his hook ourselves. Women are no longer treated like women, but like girls – in desperate need of a knight in shining body armour to swoop in and arrest someone for us.
If we believe that women's freedom is something worth fighting for, we need to combat these scare stories. Fear-mongering about women's safety is chipping away at our ability to be independent adults. It is not men with needles that women need to worry about – media hysteria is the real threat to women's freedom here.
Ella Whelan is the author of The Case For Women's Freedom, the latest in the Academy of Ideas' radical pamphleteering series, Letters on Liberty.
To enquire about republishing spiked's content, a right to reply or to request a correction, please contact the managing editor, Viv Regan.