Stop this moral panic over injection spiking
The problem is being blown out of all proportion and this is spreading needless fear among women.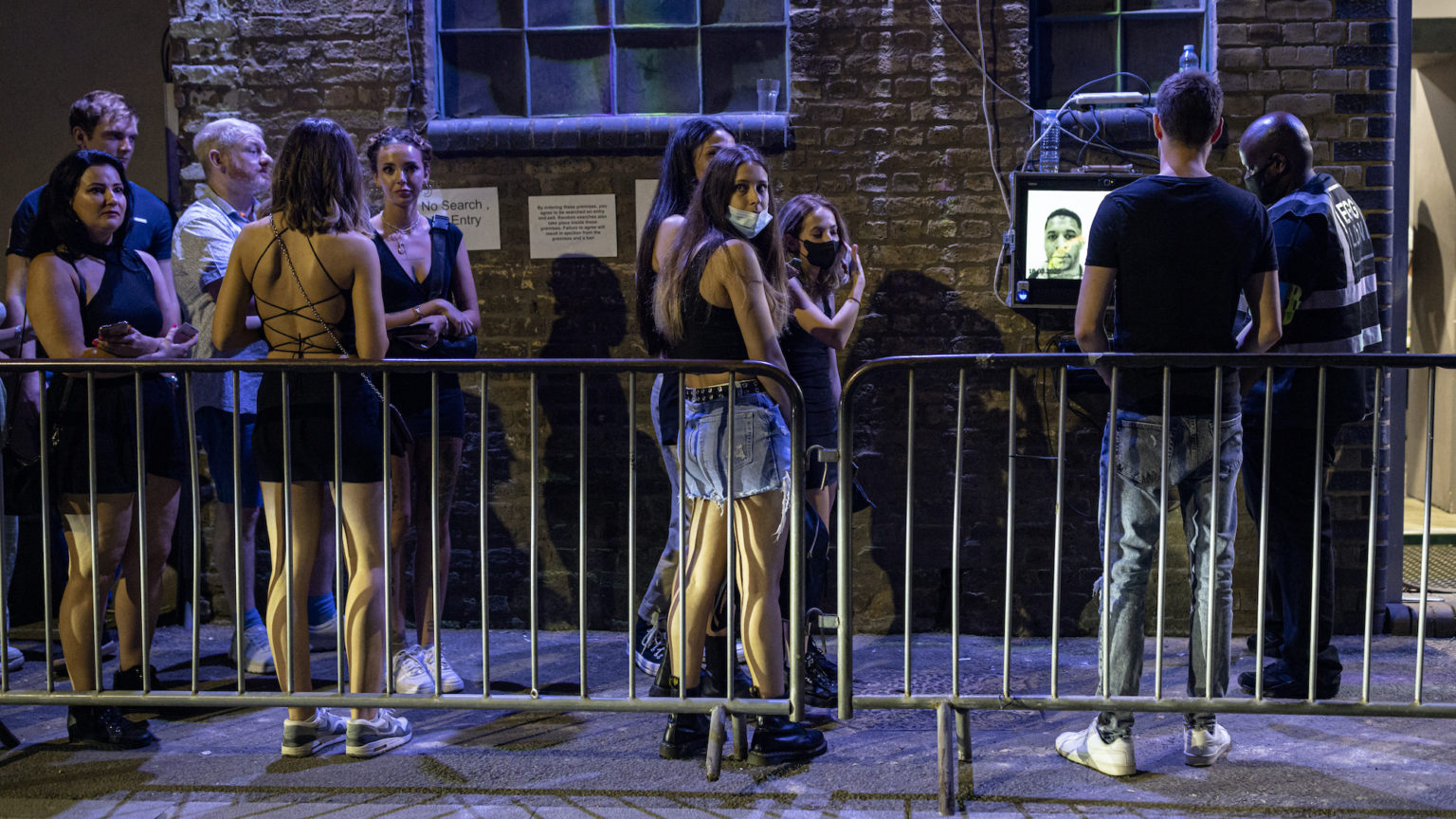 There is a new threat to women being hyped up online and in the media – so-called injection spiking.
Police in Nottinghamshire, Yorkshire and Scotland are investigating reports of women being injected with drugs on nights out. So far just one 20-year-old male has been arrested on suspicion of possession of Class A and B drugs and 'cause [to] administer [a] poison or noxious thing with intent to injure, aggrieve and annoy'. But no matter how thin the evidence of widespread injection spiking currently is, the media are already talking of a 'national' problem.
This has prompted politicians to get involved. The Home Affairs Select Committee and home secretary Priti Patel have demanded that the police update them on the scale of the problem, while Labour has called for 'action without delay'.
The hyping up of injection spiking does not stop there. A petition has been launched calling for nightclubs to be legally required to 'thoroughly search' guests, potentially using metal detectors, to 'prevent harmful weapons and other items entering the establishment'. Over 160,000 people have so far signed the petition, which will now be considered for debate in parliament.
This is what a moral panic looks like. A few alleged incidents of injection spiking have become the prompt for widespread fear-mongering about women's safety in nightclubs. The only article raising sensible questions about the likelihood of date-rape drugs being administered via injections appeared in Vice. In the piece, Guy Jones, a senior scientist at drugs charity the Loop, explains that 'few drugs would be able to be injected like this [using a needle]'. David Caldicott, founder of drugs-testing project WEDINOS, says that 'the technical and medical knowledge required to perform [injection spiking] would make this deeply improbable. It is at the level of a state-sponsored actor incapacitating a dissident, like the Novichok incident.' And Adam Winstock, director of the Global Drug Survey, explains that 'there are very few easily accessible drugs / medicines that could be given intramuscular[ly] in a small enough volume that people would not notice… What you see in the movies is not reality.'
But despite the lack of evidence and the doubts about the feasibility of injection spiking many are now demanding even greater nightclub security. Such a change is no small matter. Panic-induced security measures are already throttling clubs and bars. They can barely afford to keep up with changing regulations as it is.
More importantly, the flippant suggestion that everyone should be okay with body searches on a night out says something worrying about our dwindling appreciation for freedom and autonomy. Some have even suggested that women start wearing denim when clubbing, so as to literally add an extra layer of safety on the dancefloor.
It seems the defiant spirit of the feminist Take Back the Night marches is dead. In its place is a new narrative that urges women to give in to fear.
For example, students at the University of Bristol have now launched a campaign called Girls Night In, which urges women to stay indoors until there is a 'change to the way clubs are run'. Will these women only feel safe at a club night that begins with a full body search and a health-and-safety demonstration?
Spiking is a serious matter, of course. The people who do it should be caught and punished. But that doesn't mean we should exaggerate the scale of the problem.
Over-regulating nightlife on the basis of a handful of alleged needle attacks would crush the spontaneous and subversive atmosphere that typifies the best nights out.
More importantly, indulging moral panics like this does women's freedom no favours. It just spreads needless fear.
Ella Whelan is a spiked columnist and the author of What Women Want: Fun, Freedom and an End to Feminism.
Picture by: Getty.
To enquire about republishing spiked's content, a right to reply or to request a correction, please contact the managing editor, Viv Regan.