Intersectional feminists are gaslighting women
They say all women are threatened by men, while refusing to say what a woman is.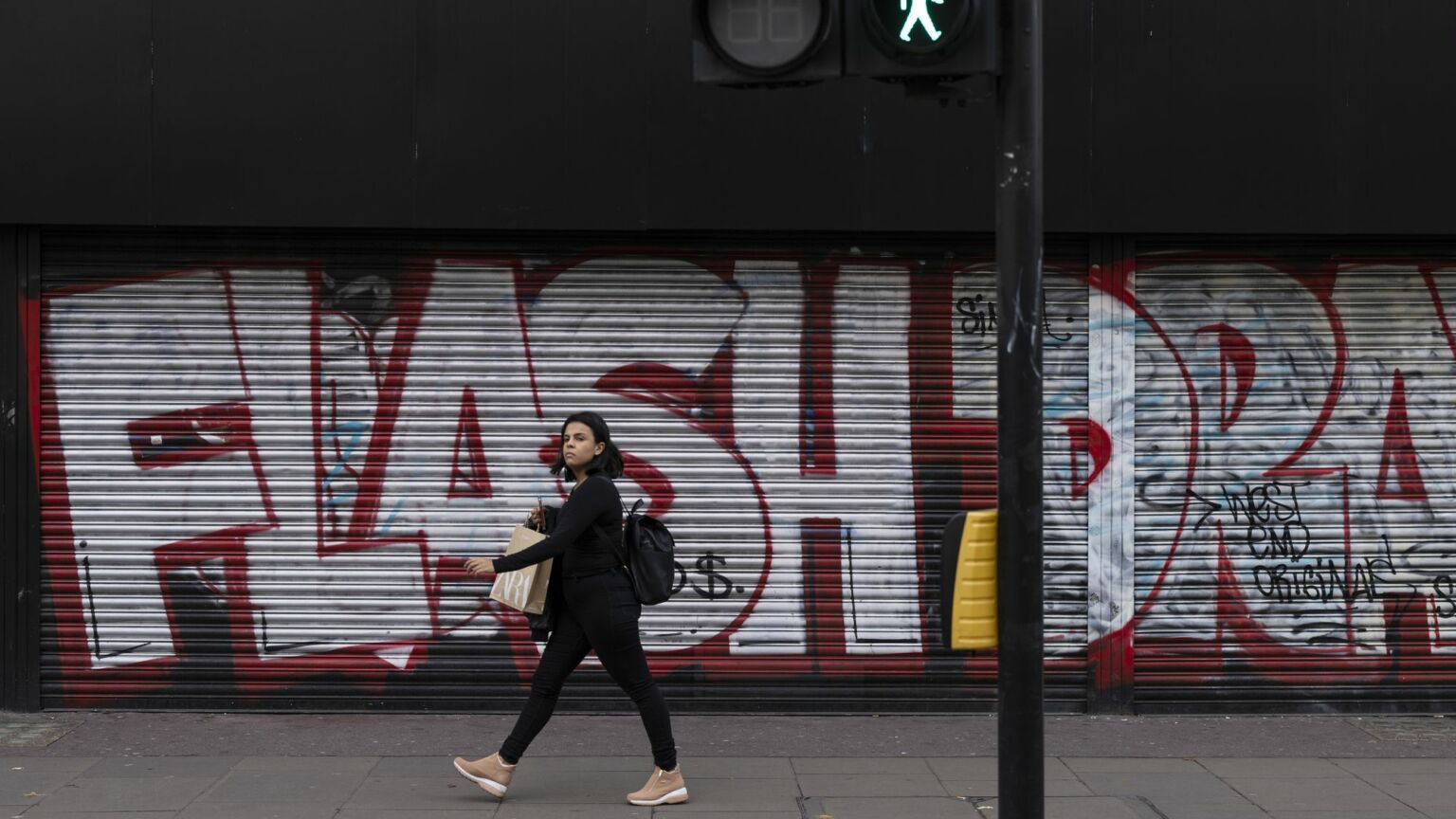 'Gaslighting' has been named word of the year by American dictionary-compiler Merriam-Webster. It is defined as 'the act or practice of grossly misleading someone, especially for one's own advantage' and it comes from Patrick Hamilton's 1938 play, Gas Light, in which a man gets his wife to doubt her sanity by, among other things, dimming the lights and then convincing her she's imagining it. Online searches for 'gaslighting' in 2022 are 1,740 per cent up on last year.
The term 'gaslighting' has long been championed by feminists to draw attention to the coercive and controlling behaviour often associated with domestic abuse. But in recent years the word has been applied far more liberally. Point out that women are not actually paid less just for being female and some will accuse you of gaslighting women whose 'lived experience' tells them otherwise. Say that transwomen are not women and some will accuse you of gaslighting an entire community.
Ironically, having popularised the term 'gaslighting', it is now feminists who are getting women to doubt their sanity and question their grasp on reality. I am of course referring to modern feminists or 'intersectional' feminists, rather than the second-wave variety. Those kinds of feminists who, not that long ago, donned pink pussy hats to protest against Donald Trump, but then started to worry that the hat itself could be a symbol of white supremacy and transphobia. Or those posh women with huge salaries who declare themselves victims of the gender pay gap. Or the 'head girl' or 'professional' feminists who know women are more likely to be victims of sexual assault than men, but argue against single-sex prisons, hospital wards, changing rooms and toilets. Or those feminists who will swear blind that the six-foot-something bloke with a beard and penis is a woman. Now, if that is not gaslighting, I don't know what is.
This elite bunch are at it again. Having spent years agitating for street sexual harassment to be made illegal, these feminists have finally been successful: the UK government plans to introduce a new criminal offence of street harassment with jail sentences of up to two years. Deliberately walking closely behind someone as they walk home at night; making obscene or aggressive comments or obscene or offensive gestures; obstructing a person's path or driving slowly near to someone walking, are all set to be made illegal. Professional feminists also want catcalling and 'intense staring' added to the list of new crimes.
This legislation will do women no favours. Murder, rape, sexual assault and sexual harassment are all already illegal. The legislation currently before parliament is more about cultural change and 'sending a message' than tackling violence or sexual assault. This is clear from the fact that the behaviours being criminalised are vague and subjective. Whether a comment is 'aggressive' or a gesture is 'offensive' is open to interpretation. As is the point at which staring becomes 'intense'. A new law might round up a few spotty teenage boys, but it will most likely be their mums who end up down at the police station picking up the pieces.
This new street-harassment legislation seems to be less about reality and more a response to women's perceptions of themselves as vulnerable. A survey published back in March suggested that two-thirds of women do not feel safe walking alone at night. This is hardly surprising when women are constantly told that they are likely to be victims. But feelings are not always matched by reality. Although it doesn't make for good headlines, millions of women go out every single night and return home safely. The UK is not a dangerous place for women.
Unfortunately, legislation cannot make people feel safe. But it can do the opposite, as seems likely in this case. The new law will serve as yet another reminder to women that they are potential victims.
In this way, professional feminists are gaslighting us. They are trying to convince us that all women are in danger and all men are potential perpetrators of abuse, when this is just not true. What's more, they want to convince us that women suffer sexual harassment on a vast scale – all while, at the very same time, denying the biological reality of what it means to be a woman.
I'm with my namesake, actress Joanna Lumley. In an interview this week, Lumley decried what she sees as a 'new fashion' for women to be 'victims' of sexism. The Absolutely Fabulous star says: 'The new fashion is to be a victim of something. It's pathetic. We have gone mad.' She added that in her early modelling days, 'If someone whistled at you in the street, it didn't matter. If someone was groping, we slapped their hands. We were quite tough and looked after ourselves.' Laws against street harassment will only rob women of this capacity to look after themselves still further.
What's more, the new street-harassment legislation will do nothing to protect the small proportion of women who do experience violence and abuse, most often not from strangers but in the home. Modern, intersectional feminists are useless when it comes to dealing with this issue. Yet again, it is an older generation of women we have to look to for inspiration – feminists who know what a woman is and are not afraid to say so. JK Rowling has this week announced the launch of a fully funded female-only, sexual-violence support centre based in Edinburgh. This will do far more to help women suffering abuse than any number of posturing laws on street harassment. Feminists need to take a leaf from Rowling's book and stop gaslighting women.
Joanna Williams is a spiked columnist and author of How Woke Won, which you can order here.
To enquire about republishing spiked's content, a right to reply or to request a correction, please contact the managing editor, Viv Regan.