Don't make misogyny a hate crime
Scotland's plans to criminalise sexism are bad news for men and women.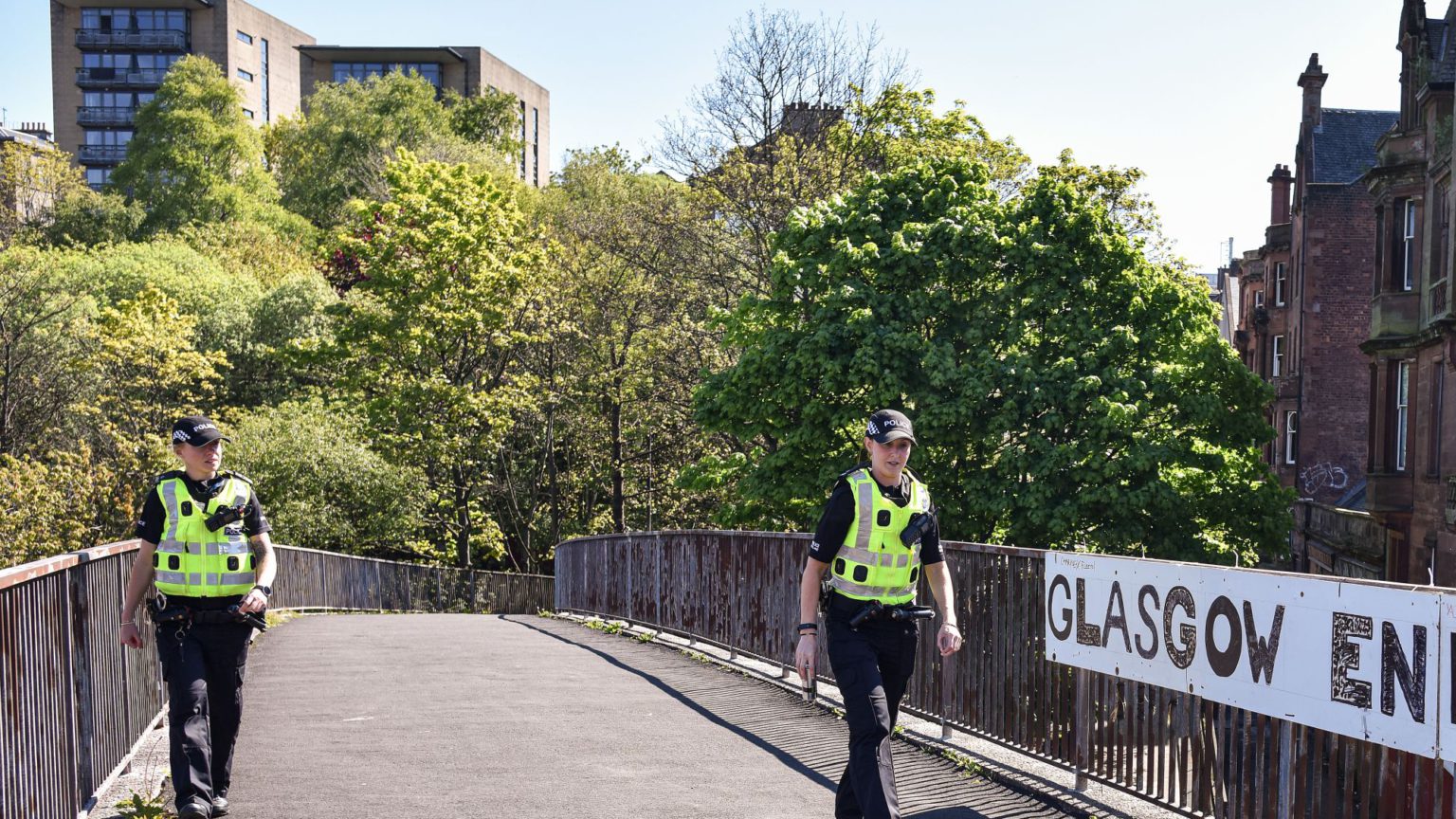 An independent working group on misogyny and criminal justice, established a year ago by the Scottish government, published its report and recommendations last week.
The most significant part of Misogyny: A Human Rights Issue is its recommendation of a Misogyny and Criminal Justice (Scotland) Act. As part of this act, misogyny would become a stand-alone hate crime, which means that a criminal act, if it is deemed to have a sexist motive, would be punished more severely. The working group also recommends creating three new offences: for the 'stirring up' of hatred against women and girls, for 'public misogynistic harassment', and for issuing threats or using terms related to rape or sexual assault or disfigurement of women either online or offline.
Of course, this being Scotland, a nation whose elites are leading the way in wokeness, the report is shot through with trans ideology. It effectively defines a woman as anyone who defines him or herself as a woman – 'it is our preferred view that no offence should be created that requires a woman to prove that she is a woman'. So there you have it – a report recommending the criminalisation of sexism that ignores the existence of biological sex.
Still, we should take Misogyny's recommendations seriously. Not least because, while none of its recommendations are law yet, it surely won't be long before most of them are. Scottish first minister Nicola Sturgeon has already embraced the report. And it is unlikely that she will meet much in the way of opposition to it in Holyrood.
But there are plenty of reasons why people should oppose the report's recommendations. They will turn admittedly obnoxious and sometimes immoral behaviour into criminal behaviour. For example, behaviours that could be criminalised include: telling a woman she is fat, ugly and sexually loathsome; gesticulating in a graphic sexual manner; and a road-rage offence where sexist abuse is used. It's bad behaviour, certainly. But worthy of being deemed a criminal offence?
To understand the reasoning of this independent working group, it's worth remembering that it is almost entirely made up of feminist academics, feminist activists and feminist professionals. Moreover, its members were handpicked by its chair, Baroness Helena Kennedy – the very same Helena Kennedy who has argued in the past that we live in a misogynistic world in which even the law itself is an instrument of patriarchal oppression.
Indeed, in the introduction to Misogyny, Kennedy writes of the 'gendered nature of law', and asserts that 'misogyny is… deeply rooted in our patriarchal ecosystem'. Women, she continues, are constantly under siege from men. Violence, abuse and degradation are 'part of women's and girls' daily lives'. And this constant abuse of women by men, she believes, 'confirms [women's] subordinate status, seeps into their burgeoning sense of self-worth and destroys self-confidence'.
This then is why the Scottish working group is recommending turning sexist behaviour into a criminal offence. Because Kennedy and those she has assembled around her believe that sexist language and behaviour reflect and reinforce 'our patriarchal ecosystem'. Such language and behaviour should therefore be criminalised in order to help the women whose 'self-worth' and 'self-confidence' has been destroyed by it.
This reveals much about the nature of contemporary feminism. Feminists used to promote the idea that women are as strong and as capable as men. They argued for women's freedom and for equal treatment. But not anymore it seems. Instead, the likes of Kennedy see women as profoundly vulnerable and fragile – so fragile, in fact, that unpleasant male behaviour destroys them. They are therefore in desperate need of the protection of the law and the police.
Kennedy and the working group are not just interested in changing the law and criminalising men, however. They are just as keen on 'chang[ing] the culture' of misogyny that they believe to be 'so deeply embedded' in society.
In the online discussion that followed Misogyny's publication, the Twitterati and others suggested that boys could be targeted through education. And those boys who show a particularly sexist attitude could be made to attend training sessions after school and at the weekend. None of this is beyond the realms of possibility. It's also likely that if there is a Misogyny and Criminal Justice Act in Scotland, the worldview of the misogyny working group will become part and parcel of awareness-training sessions held at schools, universities and even workplaces. Everyone would then be taught about what it's like to live in a 'patriarchal ecosystem', in which men and boys are a problem to be solved, and women and girls are in need of protection.
Both Nicola Sturgeon and Helena Kennedy no doubt think they're doing the right thing. That policing the 'correct' attitudes into existence is the way forward. But it's not. It will only encourage and deepen a sense of victimhood among girls and help create a new and debilitating form of paternalism. This is not progress. It is a huge backwards step for men and women. And it must be resisted.
Stuart Waiton is a lecturer at Abertay University.
To enquire about republishing spiked's content, a right to reply or to request a correction, please contact the managing editor, Viv Regan.