Humanity is seizing the future
With huge breakthroughs in biotechnology, space exploration and nuclear fusion, 2022 laid the groundwork for the next century of innovation.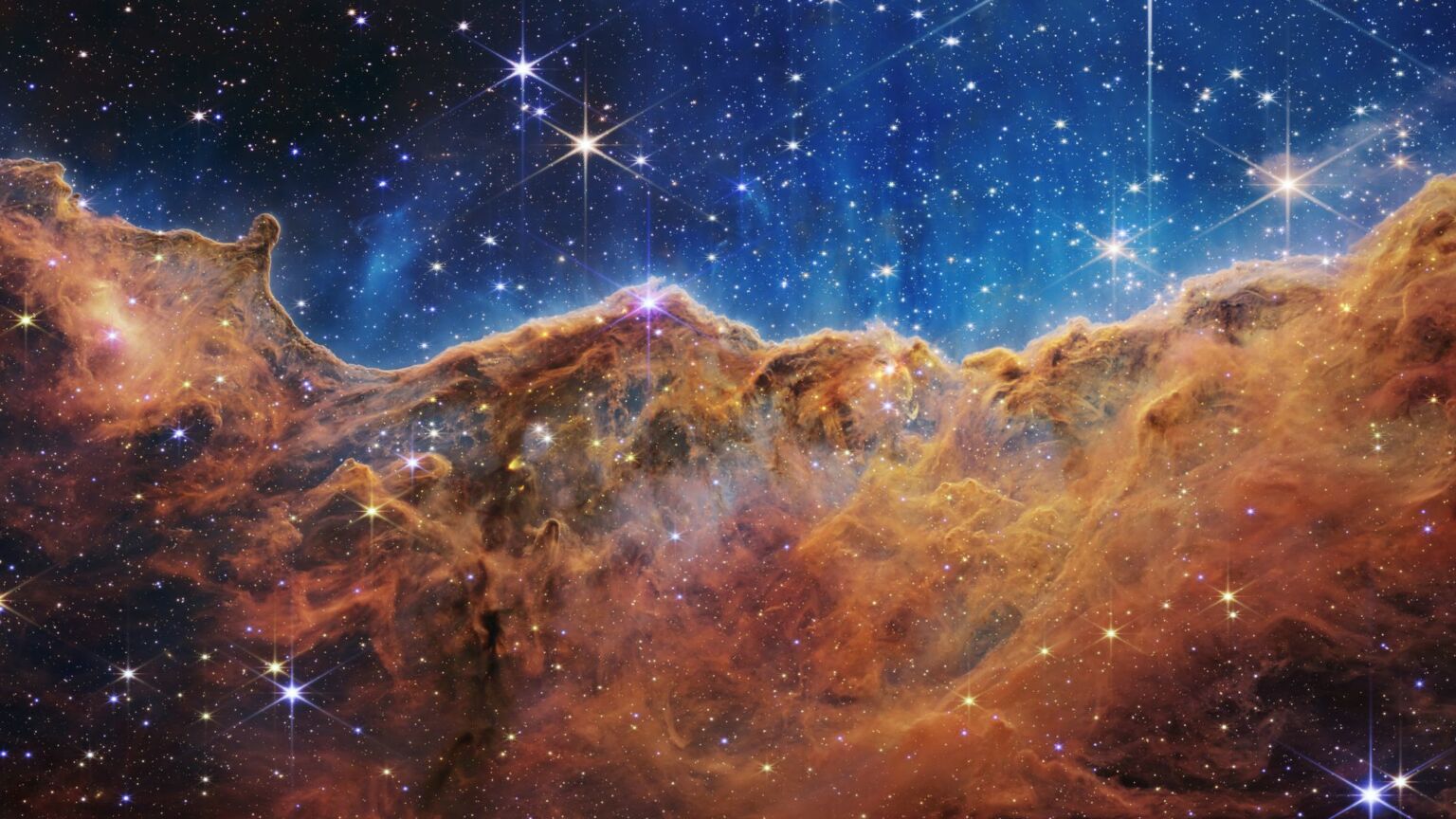 The world may still be reeling from the consequences of the Covid lockdowns – when 'The Science' displaced the scientific method and became a politicised dogma. But real science fought back in 2022, producing many remarkable breakthroughs.
Last year, our understanding of human evolution was upended. In July, scientists found that an Australopithecus, one of the earliest relatives of the Homo genus, was more than a million years older than the previous estimate. Thanks to the use of a new, more accurate technique for dating fossils, we now know that Australopithecus is somewhere between 3.4 and 3.7million years old. Scientists at Cambridge also discovered that a human fossil found in Ethiopia, which was believed to be 190,000 years old, could be at least 230,000 years old. This would make it the oldest known fossil of modern humans. Both discoveries challenged the consensus about when humans emerged as a species and evolved in east Africa.
The fact that an orthodoxy as well-established as human evolution can still be altered by new knowledge and discoveries is something to celebrate. It shows that knowledge is constantly evolving. In this way, science remains humanity's greatest tool, capable of unlocking the secrets of the past, improving the present and forging the future.
In medicine, huge progress was made in the field of transplants. A team of scientists at Yale University used a blood-perfusion system to revive pigs' organs after the animals had died. This technology could potentially be applied to human organs, allowing us to increase the supply that could be viable for transplants.
In January, David Bennett, a terminally ill 57-year-old, became the first human to receive a pig-heart transplant. Transplants like this are usually swiftly rejected by the human body and attacked by the immune system. But this heart came from a pig whose genes had been edited specifically to lower the risk of rejection. The heart functioned, but Bennett sadly died two months after the groundbreaking procedure. These advances will undoubtedly open the door to using more animal-organ transplants to prolong human lives in future.
Another remarkable breakthrough came in the field of biology. Researchers used an artificial-intelligence programme, AlphaFold, to predict the 3D structures of almost every known protein – about 200million in total, from over a million animals. The tool can determine the 3D structure of a protein in seconds, something which previously took months or even years. The structure of a protein defines what it can do and how it can be used. Having this knowledge so readily accessible in a database will be transformative. This will not only expand our understanding of basic molecular biology, but it will also accelerate the development of new drugs. It also holds enormous potential for the future of agriculture.
Materials science also broke new ground in 2022. In 2010, the Nobel Prize in physics was awarded to the developers of graphene, a nanomaterial 200 times stronger than steel, with numerous potential applications in electronics, medicine and energy. Synthesising this wonder material has proved difficult and costly. A decade on, real-world applications are few and far between. Last year, however, a team of Chinese and American scientists managed to synthesise graphene's cousin material, graphyne, for the first time – and in bulk. Graphyne shares many of the useful properties of graphene. Now synthesised, graphyne could soon be used to design new and faster electronics.
Arguably, the most exciting advances in 2022 came in the fields of energy and space exploration.
Earlier this month, scientists and engineers at the National Ignition Facility at the Lawrence Livermore National Laboratory (LLNL) in California induced a nuclear-fusion reaction that produced a 'net energy gain' – that is, it managed to generate more power than it consumed. This step has long been considered critical to the development of nuclear fusion, the 'holy grail' of clean, limitless energy. Producing energy from fusion for everyday consumption may remain decades away, but now that we know a net energy gain is possible, fusion holds out the prospect of meeting humanity's energy needs for centuries to come. It could even fuel further exploration of space.
One of the most outstanding science and engineering achievements came from the James Webb Space Telescope. It is the most complex and expensive mission ever put into space. The telescope took 20 years to build and faced formidable setbacks. Its month-long, 1.5million kilometre journey into space was nerve-wracking, as the potential for failure was huge. In January, the James Webb telescope successfully unfurled its giant sunshield, and its golden mirror blossomed. Now orbiting the Sun in space, the telescope is able to generate high-resolution images of far away galaxies. As a result, our understanding of the universe has taken a giant leap forward. The Webb project is driven by a desire to pursue knowledge for knowledge's sake – and on that front, it has not disappointed. New images and discoveries continue to be reported almost weekly.
In space, humanity is thinking big and looking far ahead into the future. In November, NASA's DART spacecraft smashed into the asteroid Dimorphos at a blistering speed of four miles per second, slightly altering the space rock's trajectory. This could show us how to deflect an asteroid heading towards Earth in future.
This investment in planetary defence represents an impressive commitment to long-term thinking and risk management. It demonstrates that humans aren't passively waiting for the future to happen – that we can exert control over nature in the here and now, whatever the universe throws at us.
Nothing exemplifies this better than the Artemis programme, which plans to put humans back on the Moon for the first time since 1972. On Wednesday 16 November, Artemis-1 – an unmanned mission – took to the skies after more than a decade of development and frustrating delays. It was launched using the Space Launch System (SLS) mega-rocket – the most powerful rocket ever. A crewed Moon landing is planned for 2025.
Artemis is about everything beyond the Moon, too. The project is an ambitious call for humanity to explore space, much like early pioneers took to the seas centuries ago. The Artemis team plan to establish a permanent Moon base. This could eventually take humanity to Mars and beyond.
These scientific breakthroughs made 2022 a year to remember. Science has again shown there is much for us to be proud of as a problem-solving species. Human knowledge, ambition and imagination remain our greatest asset. Bring on 2023.
Norman Lewis is a writer and managing director of Futures Diagnosis.
To enquire about republishing spiked's content, a right to reply or to request a correction, please contact the managing editor, Viv Regan.