Harry: the prince of self-pity
The whinging prince doesn't get enough scrutiny for his attempts to play the victim.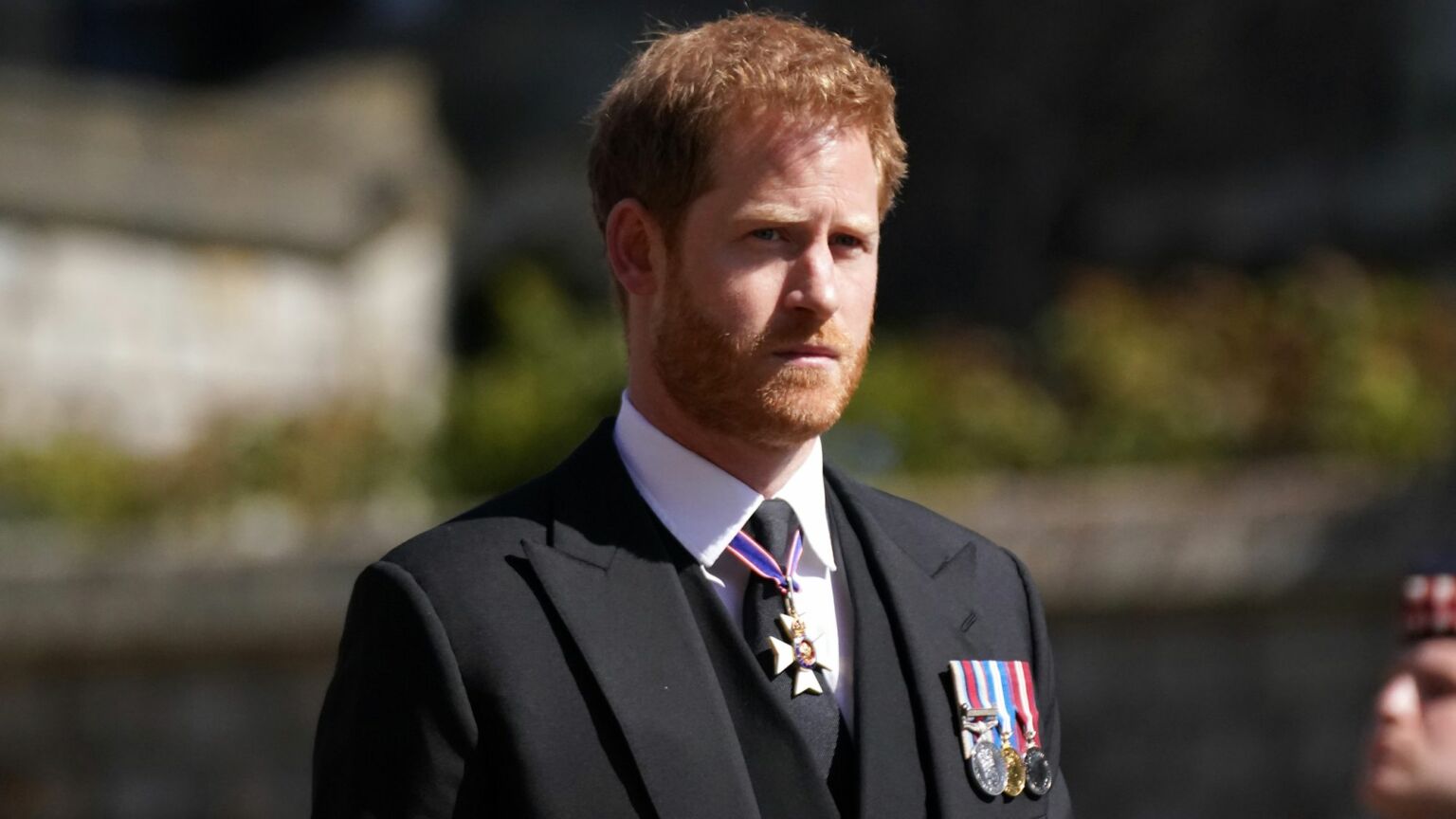 The publicity-shy Prince Harry is back in the spotlight. Apparently, we are finally going to hear the 'truth' about Harry and his rift with the royal family, which was sparked by the infamous 'Megxit' of 2020.
It seems that the Oprah interview in 2021 and that six-part Netflix docu-series in 2022 were not enough to get across Harry's side of the story. So now we have two primetime interviews to look forward to this weekend – one with ITV's Tom Bradby in the UK and another with CNN's Anderson Cooper in the US. Both are to be aired ahead of the release of Harry's supposedly tell-all, 416-page memoir, Spare.
Harry's latest publicity round is a reminder that he is just as prone to oversharing, sulking and self-victimisation as his famously self-obsessed other half. And, arguably, he does not get enough stick for it.
For now, all we have to go on are two teaser trailers. But for all the dramatic quotes the trailers have supplied the front pages, these new interviews seem to promise more of the same. There are more accusations against the royal family for their alleged abandonment of the Sussexes, leaving them to fend for themselves against a 'hostile' media. 'There comes a point where silence is betrayal', Harry tells Cooper. There are more accusations against the press for making the Sussexes out to be the 'villains'. And there is another plea from Harry for reconciliation with Prince William and King Charles: 'I want a family, not an institution.'
From these two brief snippets alone, we can see that Harry doesn't need Meghan by his side to be insufferable. Yet much of the critical press coverage of the Sussexes tends to lament how this supposedly innocent English prince was corrupted by the devious Meghan of Montecito. We're often told that, until Meghan came along, Harry was the ideal blend of fun-loving lad and dutiful patriot. But the truth is that Harry has long loved to play the victim. He has spent over a decade whinging about his treatment in the press. And he has long chafed against the restrictions imposed by his royal duties. 'I don't want to sit around in Windsor', the misfit prince complained, way back in 2008. 'I generally don't like England that much.'
Equally, Harry is just as keen as Meghan on making their story all about race. It was Harry who, in 2016, launched an unprecedented attack on the media, complaining of the 'racial undertones' of certain comment pieces about the royal couple. It was the prince who cemented the dubious narrative that any negative press coverage of Meghan is inherently racist. Of course, even in the six-hour Harry and Meghan doc, he was still unable to provide any actual evidence of press racism. But as any woke warrior knows, the accusation of racism alone is enough to make the charge stick.
In the Oprah Winfrey interview, Harry levelled accusations against unnamed members of his own family. He also went further than Meghan in labelling not just the British media, but also the British public, as racist. 'If the source of information is inherently corrupt or racist or biased, then that filters out to the rest of society', he told Oprah. In the Netflix series, Harry made an explicit link between the EU referendum and Megxit.
Meghan may well be the more self-aggrandising of the pair, which often leads her to make explosive claims that can't be backed up. Memorably, she recently claimed that her wedding to Harry was celebrated by South Africans on the streets. She also seems to believe her feminist activism as a child brought a major US corporation to heel (a claim also without evidence). But Harry can be just as irritating, pompous and self-victimising.
The media should not let Harry off the hook by presenting him as some soft lad led astray.
Fraser Myers is deputy editor at spiked and host of the spiked podcast. Follow him on Twitter: @FraserMyers
To enquire about republishing spiked's content, a right to reply or to request a correction, please contact the managing editor, Viv Regan.