The new aristocracy of victimhood
The death of the queen this year marked the beginning of the new identitarian age.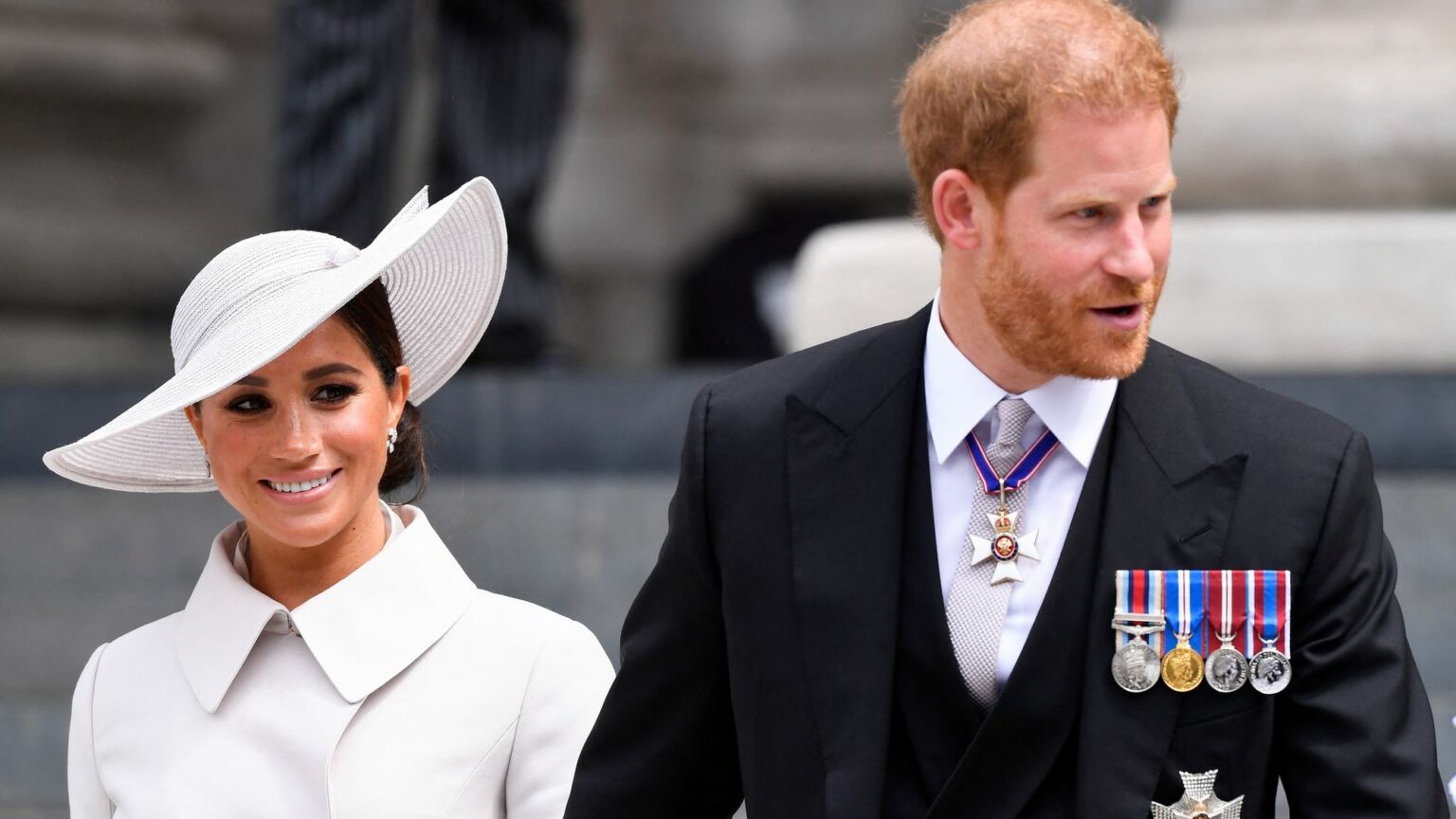 Donate to spiked this Christmas, and help keep us free, fearless and independent.
The phrase 'end of an era' is overused. But the death this year of the queen, Britain's longest reigning monarch, represented far more than just the passing of one old aristocrat. The queen's funeral in September marked a generational shift – a transition from one set of values, one way of making sense of the world, to another. Her great age – the queen lived to be 96 – meant that the new values had already gained ground during her time, but her very presence had held off their complete victory.
It has been three months since the queen's death. Since then, Buckingham Palace has been engulfed in a race row and Harry and Meghan have told all on Netflix. Already, words like service, duty, stoicism, selflessness, formality and reserve seem like vague nods to a bygone age.
If the queen represented an old set of values, Harry and Meghan best embody the new era. The two generations of royals could not be more different. Out goes the stiff upper lip, in comes public emoting. 'Never complain, never explain' has been replaced by a six-hour Netflix 'pity party'. Service to others has been redefined as sharing mental-health struggles. Where the queen spoke of nationhood, the Sussexes speak of victimhood. The queen kept her cancer diagnosis secret until her death. We read about Meghan's miscarriage in her column for the New York Times.
The queen's commitment to serve represented more than just an individual pledge. It captured a generational ethos. Harry and Meghan embody the elite assumptions of their age. There's the identitarianism, masquerading as anti-racism. By presenting herself as a victim of racism – on, it must be said, rather spurious grounds – Meghan has gained status and authority. And in marrying Meghan, Harry is no longer the soldier who introduced us to his 'little Paki friend', but a warrior against racism.
Meghan's gender supposedly makes her a victim, too. She takes every opportunity to remind us that, as a child, she wrote a letter complaining about a sexist advert for washing-up liquid.
Then there's the Sussexes' insistence on proclaiming 'their truth'. Harry and Meghan claim that the truth is whatever they happen to feel at any point in time. If you feel that you were raised without siblings (Meghan) or that you were 'literally' brought up in Africa (Harry), then everyone else better just accept it. Although, as the queen so succinctly put it, 'recollections may vary'.
Woke advocates like Harry and Meghan insist that truth is subordinate to the political narrative. You don't need to bring any evidence when you're railing against a supposedly racist media and a Brexit Britain still not over losing the empire.
This is not just about Harry and Meghan. The values this privileged couple embody and the ideas they articulate are continually affirmed by the cultural elite. Netflix, Spotify and book publishers stump up millions for their output. Just this month, the Sussexes were recognised for their 'philanthropic work fighting against racism and oppression around the world' by the Robert F Kennedy Human Rights organisation. Academics and journalists lend credibility to their remarks on the Commonwealth and their criticisms of the media. An army of tweeters and commentators are permanently ready to leap to the couple's defence.
The queen's death also seems to mean that taking pot-shots at the monarchy has become completely acceptable. In their Netflix series, Harry and Meghan criticise 'the palace' frequently. They moan about William's shouting and Charles's indifference. They mock rituals like curtseying, and visibly struggle with the notion of hierarchy.
Of course, the monarchy should not be protected from criticism. It stunts democracy and should be abolished. But the current attacks on the royal family have nothing to do with increasing democracy. Just look at the case of Ngozi Fulani, head of the charity Sistah Space, from last month. When she was asked by former lady-in-waiting Lady Hussey where she was 'really' from, Ngozi rushed to expose and condemn this 'racism'. The media happily lapped up her accusations. A new elite spied another opportunity to signal their moral superiority and elevate their status. In the process, an elderly woman, who had worked for the royal family for decades, was readily and publicly shamed simply for asking a question.
Today's woke activists are targeting the monarchy not because it is anti-democratic, but because it does not align with their own identity-driven priorities. Their success at this point seems guaranteed, because King Charles and Prince William are keen to demonstrate their own acceptance of the new elite's values. Lady Hussey barely had time to get her coat before she was removed from her voluntary post. And unlike the queen, who kept schtum when it came to politics, our new king has few such qualms. His commitment to privileged preoccupations like Net Zero continues unabated. William and Kate are similarly keen to promote their work on the environment and to preach about how we should raise our children. They may try to convince themselves that these causes are not political – but it is up to us, the public, to remind them that these causes most certainly are political.
Harry, Meghan, Charles and William have more in common than they realise. None of them believes in democracy any more than our late great queen – who at least had the grace to keep quiet about politics. The new aristocracy adopt woke values to differentiate themselves from the plebs and secure the moral authority to tell us how to think.
In 2023, we need to channel the queen's stoicism and sense of duty into taking on these new elites.
Joanna Williams is a spiked columnist and author of How Woke Won, which you can order here.
To enquire about republishing spiked's content, a right to reply or to request a correction, please contact the managing editor, Viv Regan.