Oh, so now you care about Big Tech censorship?
Elon Musk's suspension of journalists has revealed the depths of liberal hypocrisy.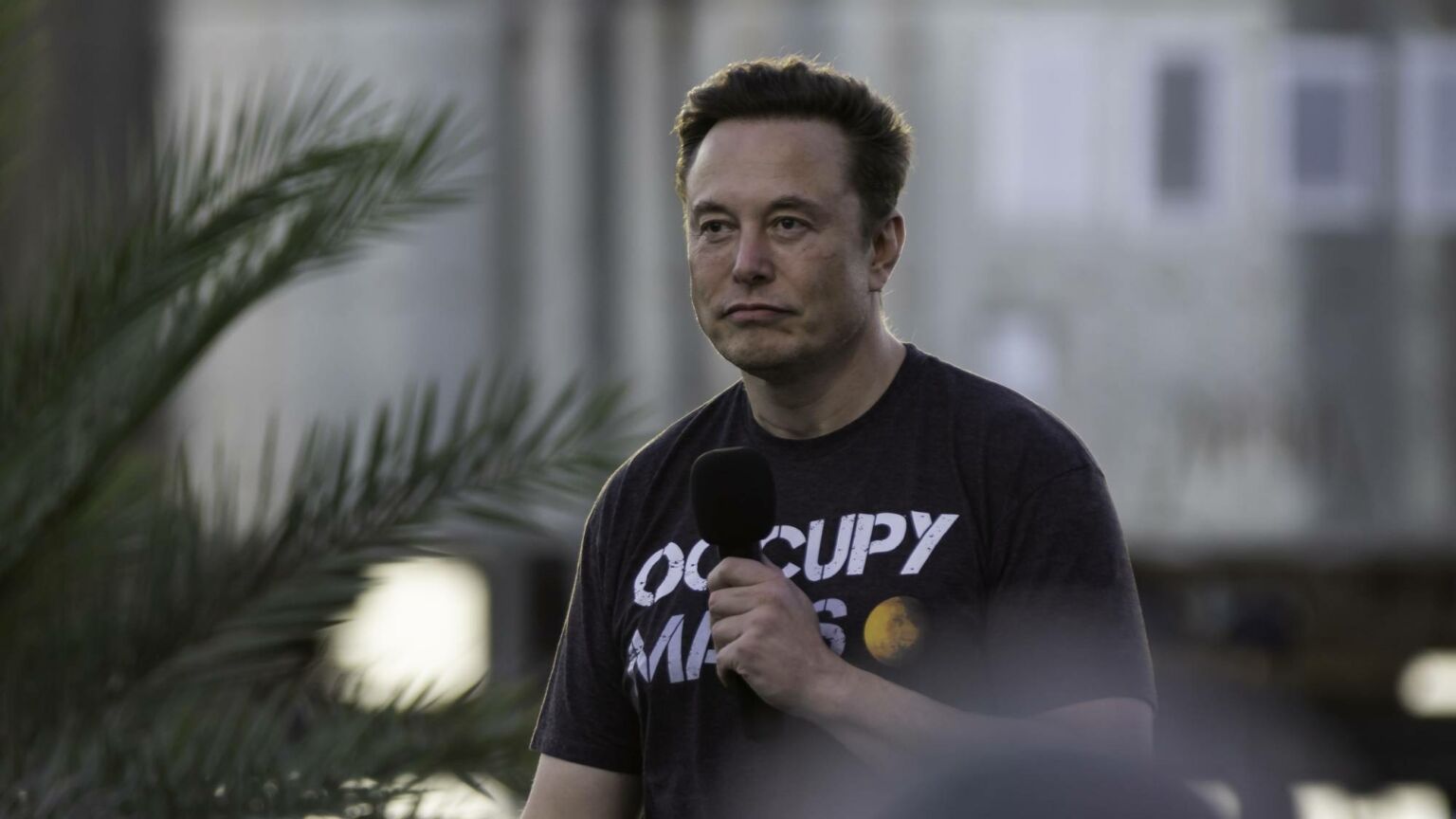 All of a sudden, America's corporate media have woken up to the threat of Big Tech censorship. After years of 'liberal' journalists agitating for Twitter, Facebook and the rest to censor people they dislike, repeating all the same platitudes about 'misinformation' and 'hate speech', insisting that being banned from the digital public square is really no different to being banned by a fast-food joint, they're now all reaching for their JS Mill and railing against the tyranny of Silicon Valley.
Welcome, comrades! What took you so long? Only, of course, these people still don't care one bit about free speech and are only really outraged now because, for once, it is people they know, like and agree with who are being censored.
Earlier this week, Twitter – now owned by the supposedly pro-free-speech Elon Musk – suspended a bunch of accounts on the grounds that they had 'doxxed', or revealed the location of, Musk and his family. First, an account that tracked the travels of Musk's private jet, using publicly available flight data, was banned. Then a group of nine journalists who were covering the story – for the New York Times, CNN, the Washington Post and other elite outlets – had their accounts suddenly suspended.
Presumably, the pretty tenuous justification for their censorship was that these journalists were somehow signal-boosting @ElonJet, the Musk-tracking Twitter account. I say 'presumably' because – just as used to happen with the old, pre-Musk Twitter – the suspensions seemed to be made on the hoof and without much in the way of transparency.
The backlash was swift and pious. In a statement, CNN blasted the 'impulsive and unjustified suspension' of one of its journalists. The New York Times demanded a thorough explanation. Meanwhile, Democratic congresswoman Alexandria Ocasio-Cortez, another sudden convert to the cause of online freedom, branded the suspensions an act of 'proto-fascism'.
This pro-free-speech shtick might have been more convincing if Musk's critics hadn't spent the past few months railing against his decision to reinstate controversial accounts. Or if they hadn't played such an outsized role in getting Twitter to start censoring so many accounts in the first place. Some journalists have really embraced the cognitive dissonance in recent days, slamming Musk for banning those journalists while also slamming him for unbanning so many undesirables, often in the same breath.
Still, Musk gave them plenty of ammunition, as his arguments really do not stack up. He alleges that a man recently jumped on the bonnet of a car carrying his young son, the stalker thinking the billionaire himself was inside. Musk therefore accused the suspended accounts of sharing his 'assassination coordinates' and putting him and his kids at risk. But no clear connection has been drawn between the car incident and the jet account. The line between sharing the 'live' or 'same-day' location of a public figure, as is prohibited by Twitter's rules, and reporting on their activities is also a sketchy one. And the suspension of the journalists, who as far as we know did nothing more than report on the @ElonJet story, was even more of a stretch.
Musk swiftly reinstated the journalists – @ElonJet remains grounded – after polling his followers. A clear majority backed their immediate reinstatement. But this free-speech row shows no signs of dying down. Not least because, last night, Washington Post tech reporter Taylor Lorenz, a longtime fixture of the Big Tech culture wars, was also suspended from Twitter, with zero explanation as to why. What's more, around the same time as Musk banned the nine journalists, he also banned users from posting certain links to Mastodon, a rival site that has been embraced by his critics.
All of this underlines a point spiked has been making since the beginning of Musk's takeover – that while his ushering in of a significantly more liberal regime at Twitter is to be welcomed, as is his decision to lift the lid on all the censorship that went on at the platform before his tenure, any free-speech gains are incredibly fragile when they rest on the whims of one insanely rich man. As I argued on spiked back in April, 'genuine liberals should be uncomfortable with the fate of free speech online resting solely on which billionaire is in charge. There is also reason to believe Musk isn't the "free-speech absolutist" he claims to be.'
Following Musk's questionable suspension of those journalists, his permanent expulsion of Kanye West for anti-Semitic speech, and his refusal to reinstate conspiracy theorist Alex Jones for apparently personal, emotional reasons, the so-called 'chief twit' has indeed made clear he is no free-speech absolutist. What's more, he appears to be making pretty subjective judgement calls when it comes to content moderation, in much the same way his predecessors did. The so-called Twitter Files – records of internal Twitter communications that Musk recently handed over to a group of journalists – have exposed how Twitter execs warped their own policies in order to ban Donald Trump in 2021. While these temporary suspensions are hardly on the same scale, Musk seems to be taking a similarly flexible approach to enforcing his rules.
That said, Musk's critics at CNN, the New York Times, the Washington Post and the like would be on much firmer ground criticising him if they weren't massive, steaming hypocrites. Indeed, their successful campaign during the Trump years to get Big Tech to purge everyone from populists to lockdown sceptics to the former president himself makes Musk's rash suspension of a few journalists fade by comparison. His critics have also dismissed the Twitter Files as a 'nothingburger', even though they have revealed not only the alarming extent of Twitter's erstwhile censorship regime, but also the ways in which it was shaped by near-constant dialogue with the FBI. From 2020 on, federal agents were just sending over lists of accounts and tweets they wanted to be dealt with, including low-follower satirical accounts.
Many of the very same people now railing against Big Tech censorship made excuses for it over the past six-or-so years. Take NBC News' Ben Collins, who has been furiously tweeting news of the recent Twitter suspensions. (He'd likely be saying more if he hadn't just been partially suspended by his employer over his salty, anti-Musk tweets.) As Glenn Greenwald has pointed out, Collins was among those who provided moral cover for Big Tech's decision to ban Donald Trump in 2021. 'Facebook is taking this stand to say we have control of this platform, this is our platform, this is our company', Collins said, in a hit for MSNBC last year. AOC was once also a champion of the 'proto-fascist' corporate censorship she is now decrying. In 2021, she agitated for Apple and Google to ban free-speech platform Parler from their app stores.
'It's a private company – it can do whatever it wants!' For years that was the supposedly debate-ending dunk, performed by liberal-left journalists and politicians who had apparently become free-market fundamentalists, at least where Big Tech censorship was concerned. Funny that they're not saying that now, as Musk does what he wants with the private company he bought for a cool $44 billion.
The 'private companies can do what they want' line has always been curious, given there are all kinds of things that we legitimately do not allow private companies to do. Huge monopolising platforms censoring citizens and manipulating online debate should arguably be one of them. But for the illiberal liberals of the American corporate press, the exploits of the Silicon Valley thoughtpolice were nothing to be concerned about, until about three days ago.
Such lack of principle really shouldn't surprise us. This lot support me speech, not free speech, and they've made no secret of that over recent years, as their lust for censorship has proven insatiable. But the past few days have at least underlined the profound stupidity of these people. Did they really think that if they supported Big Tech censorship it would never come back to bite them? Did they really think the major social-media firms would only ever be run and owned by people just like them? Apparently so, if their months-long freakout over Musk's Twitter buyout is anything to go by.
We need to hold Elon Musk to account for failing to live up to his lofty free-speech rhetoric. We also need to work out how to ensure that free speech online doesn't depend on the whims of billionaires. But we also need to expose the hypocrisy, idiocy and shamelessness of those who cheered as Big Tech built a fearsome censorship machine, who demanded more and more people be unpersoned, and who then screamed blue murder when a few of their friends bore the brunt of it.
Tom Slater is editor of spiked. Follow him on Twitter: @Tom_Slater_
To enquire about republishing spiked's content, a right to reply or to request a correction, please contact the managing editor, Viv Regan.