Ye and the grim rise of Very Online Racism
Censorship and outrage culture have helped to create these monsters.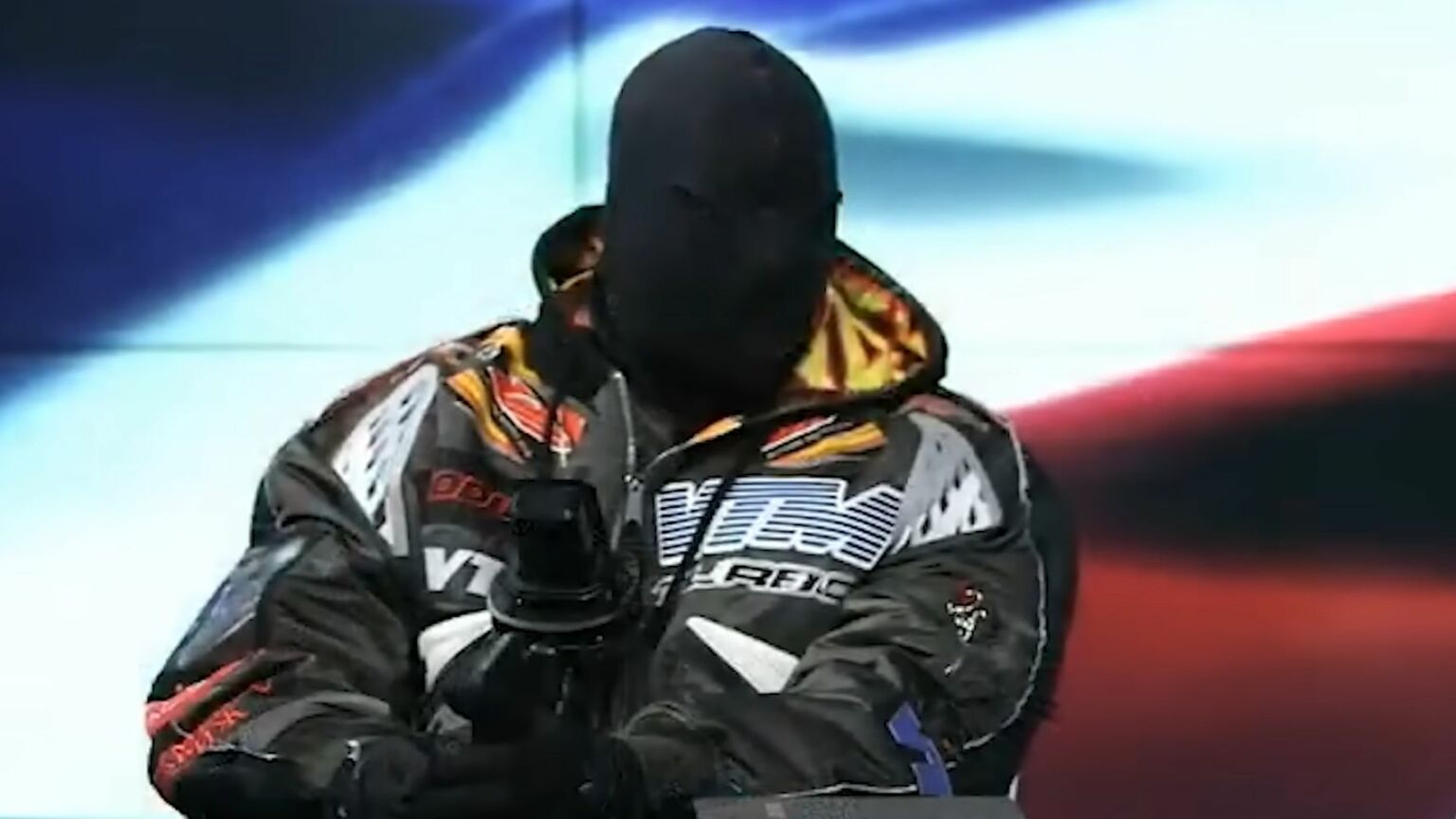 There was me thinking that Ye couldn't sink any lower. Boy, was I wrong. In his appearance on conspiracy theorist Alex Jones' InfoWars show on Thursday, accompanied by racist dateless wonder Nick Fuentes, the artist formerly known as Kanye West plumbed new depths of bilious anti-Semitism, all while wearing a black mask-cum-balaclava.
His somewhat fashy head gear turned out to be appropriate, given what Ye would later come out with. He praised Hitler several times. 'Every human being has something of value that they brought to the table, especially Hitler', he said. Hitler 'seems like a cool guy', West added, as he painted the greatest criminal of the 20th century as an underappreciated fashion icon and civil engineer.
West's thin pretence for his Hitler loving – that he just 'loves everyone' – wore thin pretty quickly. 'The Holocaust is not what happened', he said, unprompted, at one point. At another, impersonating Benjamin Netanyahu, via the means of a toy fishing net (seriously), West rehearsed all of the most poisonous tropes: 'We have the control of the history books, we have the control of the banks, and we have to go and kill people.'
Jones, recently bankrupted over his claims that the Sandy Hook shooting was faked, somehow became the voice of reason, simply by being the only one present capable of explicitly criticising Hitler. He kept trying to give Ye a ladder to climb down, to no avail. 'I'm in the Twilight Zone right now', said an exasperated Jones. This is the man who thinks chemicals in the water are turning frogs gay.
The surreal nature of it all didn't make it any less sickening. In Ye, we see a fusion of many of the most poisonous forms of anti-Semitism, expressed in almost faux naif form, from black-nationalist blather about black people being the real Jews to all the old tropes about Jewish media and Jewish banks. The comments under each and every viral clip reveal how much purchase this ancient racism has among various online cliques.
At the same time, there is something very modern about Ye's almost giddy outbursts. Indeed, in his bizarre new partnership with Fuentes, a 24-year-old livestreamer who shot to infamy after the 2017 far-right Charlottesville rally, and Milo Yiannopoulos, the alt-right-adjacent shit-stirrer who was kicked off Twitter before it was cool, West has aligned himself with what we might call Very Online Racism – the poisonous phenomenon of racism as a form of trolling.
When it first emerged, what marked out the alt-right, the loose association of cunts who latched on to Trump's election and whose company Ye appears increasingly to be keeping, was the sense that it was almost more interested in getting a reaction than achieving goals or power. So marginal are these freaks in actual, offline society that outrage has become their currency, their business model, their entire reason for existing – the thirst for 'liberal tears' overwhelming almost everything else.
In this, they have been aided and abetted not just by social media, which is often reflexively, reductively blamed for the emergence of these people, but also by our culture of outrage and offence-taking and the desperate, never-ending search for proof that our imperfect but broadly tolerant societies are actually hotbeds of barely hidden fascism. In a sense, the alt-right was both the woke left's worst nightmare and dream come true.
Now, I don't begrudge anyone their outrage in response to people saying the Holocaust didn't happen or sending pictures of apes to black actress Lesley Jones – part of the racist trolling campaign pinned on Milo's followers in 2016, which got him banned from social media. The point is that the racist underbelly of social media has been given far more significance than it deserves, and this has in turn been used to fuel – and justify – the expansion of Big Tech censorship.
This response to the Very Online Racists has woefully backfired. Rather than treating these people as subjects of derision, disgust and the occasional bit of morbid curiosity, the sort of folk Louis Theroux used to make zany documentaries about, they've been pumped up into a threat to civilisation that must be snuffed out at all costs. In turn, this has burnished their bullshit narrative that they are truth-tellers and transgressors.
Back to Ye, his recent degeneration into Jew hate – from that 'death con 3' tweet a few weeks back to his Hitler love-in the other day – has had much of the same alt-right nihilistic glee to it. He almost seems to be trying to get himself cancelled, going out of his way to say the most outrageous thing possible.
If that is the plan, it's working. Having already lost his fashion deals and his bank accounts, now he's been taken off Twitter again. The final straw was an image he posted showing a swastika inside the Star of David. Elon Musk announced yesterday that Ye's account has been suspended for inciting violence.
I fear we are repeating the same mistakes here. Ye's latest post may have been disgusting, but it wasn't incitement to violence, certainly not by First Amendment standards. Musk may have ushered in a much more liberal regime at Twitter, but a free-speech absolutist he ain't.
If he were, he would know that wielding censorship to the ends of tackling hatred has a terrible track record. Not to bring up Hitler again, but Weimar Germany had what you might call hate-speech laws – and many prominent Nazis were prosecuted for their vicious, anti-Semitic libels. This became a key part of their propaganda, held up as proof that they were right all along about those powerful Jews.
Censorship seems particularly ill-equipped to tackle Very Online Racism. These basement-dwellers know their way around the internet. They will always find some other site or platform on which to congregate, in darker and murkier corners where even a crack of sunlight would struggle to make it through.
Indeed, Very Online Racism was in part forged by cancel culture and Big Tech censorship. They have exploited the febrile post-2016 climate to get attention, to get a reaction, to get noticed and then to pose as cancelled rebels. Censorship and outrage feed their grift.
Meanwhile, the willingness of corporate media to smear anyone to the right of Joe Biden as some flavour of white supremacist has made it more difficult for them to make the label stick when it comes to the real deal. Racists self-consciously exploit this. Fuentes, for example, denies being a white supremacist despite saying many white-supremacist things. He has also advised his fellow far-righters to use jokes and irony to lend their views 'cover and plausible deniability'.
All this is the context for Ye's spectacular, surreal and often stomach-turning fall from grace. As of course is the fact that he is clearly going through some sort of mental-health crisis. (He has stopped taking his meds and now rejects his bipolar diagnosis, which he seems to think was part of the Jews' plan to control him.)
If we want to tackle Very Online Racism, the ecosystem of giggly, semi-ironical hate that Ye has suddenly barrelled into, then censorship is not the answer. In fact, it helped to create these monsters.
Tom Slater is editor of spiked. Follow him on Twitter: @Tom_Slater_
Picture by: YouTube / New York Post.
To enquire about republishing spiked's content, a right to reply or to request a correction, please contact the managing editor, Viv Regan.