Will The Harry and Meghan Show get another season?
Surely, even the 'liberal' media are starting to realise that they have been played by a pair of royal chancers.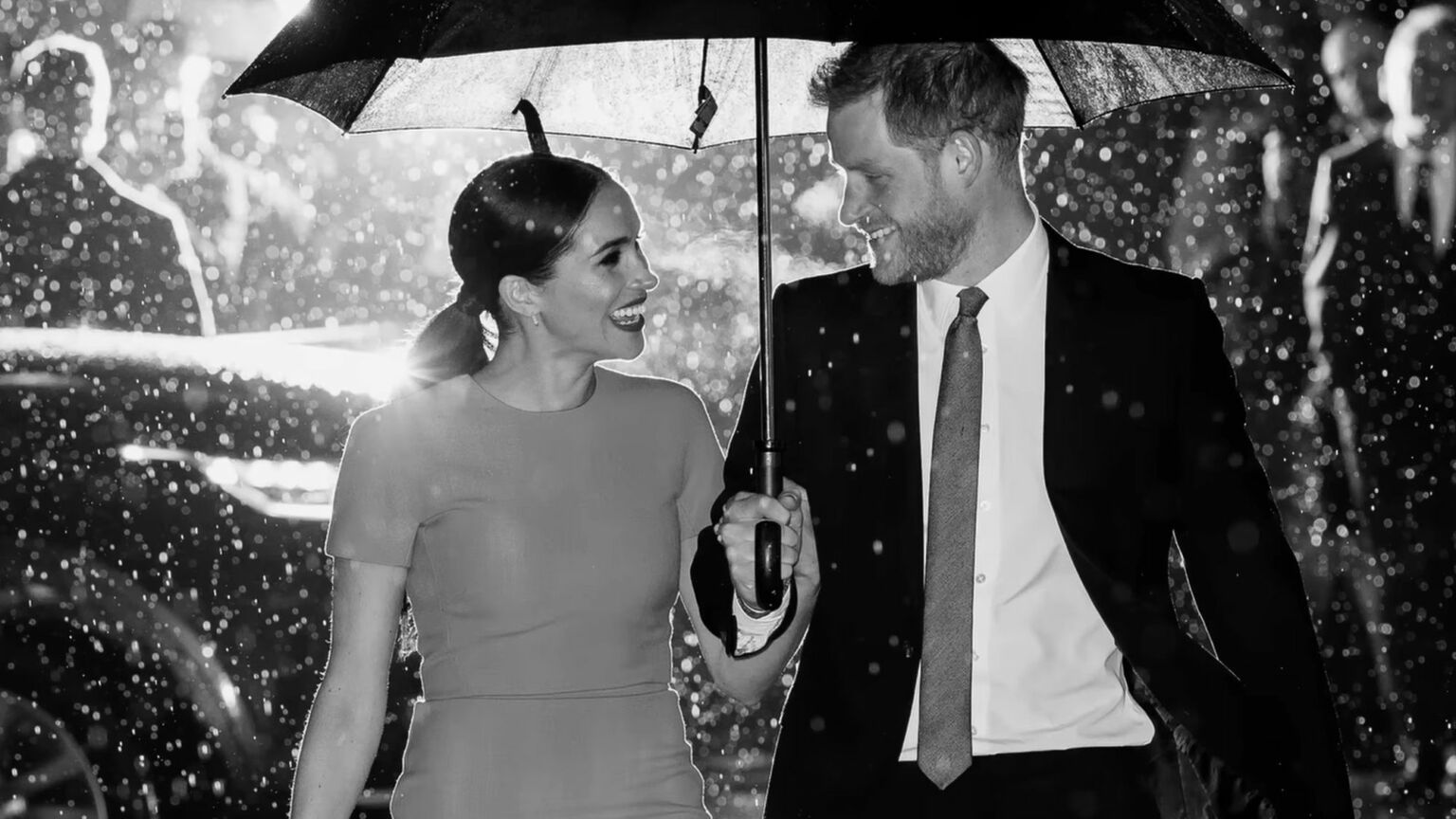 In a strange sort of way, Harry and Meghan have become the political litmus test of our culture-warring age. If you're the sort of person who believes that Western societies are forever stained with racism and misogyny, you'll see the Duke and Duchess of Sussex as the plucky victims of a backward British media and royal family. If you're the rest of us, those not pickled in elite identitarianism, you'll see what they actually, clearly, are – a pair of royal chancers, convinced of their own victimhood and blind to their own considerable privilege.
Most people in Britain, I'd say, are in the latter camp. According to YouGov, just over a quarter of the public holds a favourable view of Meghan Markle. She ranks 13th, beating only the disgraced Prince Andrew in the pollster's table of the most-popular royals.
But then again the Sussexes' focus has been squarely on America for some time now. That is where they eventually settled following their 'Megxit' from the royal family in 2020, citing media intrusion and palace bigotry as the reason for their departure. (For as we all know, celebrity culture and racism do not exist in America.)
Americans are also clearly the primary target audience for Harry and Meghan, the bombshell Netflix series starting later this week, promising to give the couple's full account as to why they left the House of Windsor.
Perhaps it will prove to be a smart move, cementing Harry and Meghan's new status as sort of second-tier Obamas, as celebrities masquerading as humanitarians. Tonight, they will receive a prestigious human-rights award in New York – just for being them, it seems.
There is certainly a growing appetite among America's liberal elites for hating on supposedly bigoted Britain. Just witness the New York Times' recent slew of articles, painting post-Brexit Blighty as a racist, Empire-nostalgic hellhole in which people 'cavort in swamps'. The portrayal of modern, diverse Britain as a kind of tetchy, post-imperial, grey little island apparently appeals to the US smart set, just as it does to our own domestic Remoaning elites.
But I do wonder if patience with the ex-royal couple will eventually wear thin across the pond as it has here. The like-to-dislike ratio on the new series' YouTube trailers is hardly encouraging. There's every chance this Netflix show could backfire and take the shine off this supposedly saintly couple for good.
The trailers have already been criticised for being misleading. Even the BBC felt moved to post a blog, pointing out various questionable pieces of footage. Shots from outside a Katie Price drink-driving sentencing were passed off as press intrusion against the Sussexes. Royal-approved pool reporters snapping shots of Harry and Meghan were presented as paparazzi. And an image of the royal family gathered on the Buckingham Palace balcony was cropped to place the Sussexes way out at the edges and the Prince and Princess of Wales at the centre, even though almost the opposite was the case in reality.
While there will always be a bit of fudging in the editing suite, all this only reminds us that the truth according to Harry and Meghan is often quite different from the truth according to everyone else. In her infamous Oprah interview, Meghan made a series of claims which were swiftly rubbished. The Archbishop of Canterbury was forced to knock back her suggestion that he married the couple in secret a few days before the official royal wedding. In a recent profile for the Cut, Meghan claimed that a South African actor had told her, at a London premiere in 2019, that he and his fellow countrymen celebrated her wedding on the streets, just as they celebrated the freeing of Nelson Mandela – a conversation the actor in question has no recollection of.
All of this would, you'd think, make observers a bit more sceptical about the couple's central claim – that they were hounded out of Britain by a racist palace, a racist press and a racist public (one under-quoted bit of that Oprah interview was Harry admitting that, while he didn't always think Britain was bigoted, he does now).
Indeed, there's never been any evidence to back up any of this alleged hatred. The couple's 'smoking gun' allegation against the palace in the Oprah interview was that a senior royal once speculated about the skin colour of their unborn son. But, aside from whether or not this actually happened as described, without the context the potential bigotry of this comment is impossible to gauge. 'Recollections may vary', was the Queen's subtly devastating reaction to the Oprah interview.
Of course, the actual truth has never got in the way of Harry and Meghan spreading Their Truth, and facts rarely dent The Narrative in this identitarian era of ours. But at some point or another even Harry and Meghan's erstwhile backers will surely be forced to admit that they got this one very, very wrong.
Following the magazine shoots, the production deals, the Oprah interview, the Spotify podcast and now this glorified reality show, Megxit really does look like the most curious blow for privacy anyone has ever embarked upon. The transatlantic liberal elite have been played like a fiddle. They became wilful collaborators in this PR campaign to transform an entitled pair of royals into woke totems who must be defended at all costs.
None of this is to say that Harry and Meghan are insincere. I'm sure they really do buy their own bullshit. Indeed, they have been encouraged every step of the way. We live in an age in which narcissism is celebrated, and handsomely rewarded, if you claim the mantle of victimhood. An age in which the personal has become so firmly political that banging on about yourself endlessly is presented as a form of activism. An age in which any allegation of racism, no matter how tenuous, must be uncritically believed. An age, in short, in which a couple of self-obsessed chancers can become heroes.
But there is surely only so much cringe, nonsense and narcissism people can take. Perhaps I'm being overly optimistic, but I can't help but wonder if The Harry and Meghan Show will ever get another season.
Tom Slater is editor of spiked. Follow him on Twitter: @Tom_Slater_
Picture by: YouTube / Netflix.
To enquire about republishing spiked's content, a right to reply or to request a correction, please contact the managing editor, Viv Regan.