Meghan's empire of cringe
Our identitarian era has turned a narcissist into a saint.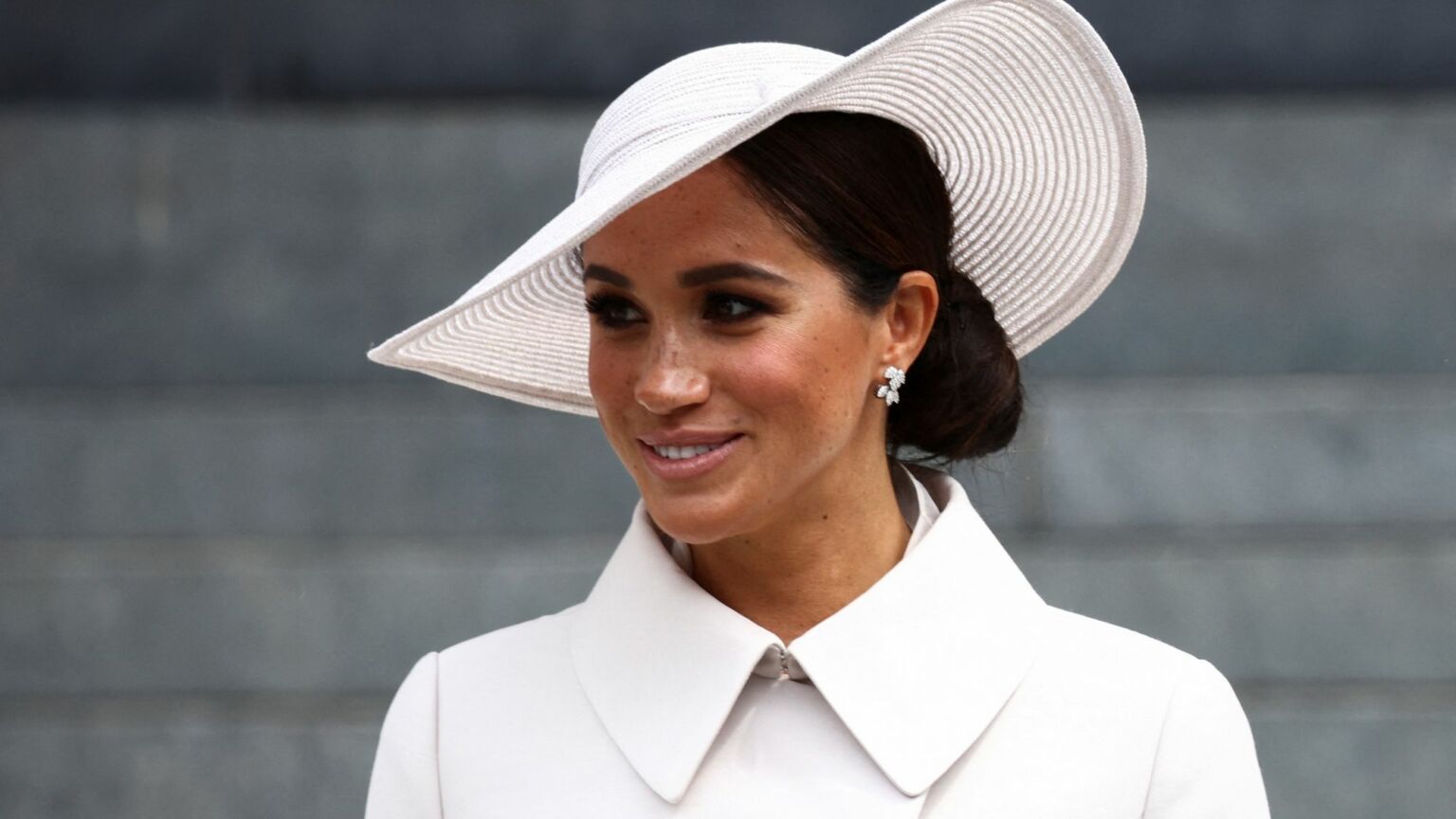 What do they see in her? That's the question staring us in the face once again as Meghan Markle, the Duchess of Sussex, is trending once again, this time due to a toe-curling interview in the Cut and the arrival of her new podcast, Archetypes. Most Brits have been distinctly unimpressed with Markle since she and Prince Harry abandoned their royal duties in 2020, alleging they were hounded out by a racist palace, a racist press and ultimately a racist public, with zero evidence of this supposedly foul treatment. According to YouGov, just a quarter of the public holds a favourable view of Markle and she ranks 14th – just above Prince Andrew – in the list of the most popular royals. Meanwhile, the liberal media continue to treat Meghan as a hero and saintly victim, splashing ever-more adoring column inches and lavish photoshoots on her.
This new 6,409-word Cut article has to be seen to be believed. It represents a spectacular failure of self-awareness, a bottomless brunch of Californian cringe. It begins with journalist Allison Davis being welcomed into the Sussexes' vast Montecito mansion – described as 'the kind of big that startles you into remembering that unimaginable wealth is actually someone's daily reality' – before Meghan proceeds to talk about her oppressive treatment in Britain and triumphant reinvention as a sort of faux-humanitarian influencer. The couple's multimillion-dollar deals with Spotify and Netflix – the piece hints at a new fly-on-the-wall doc in the pipeline – are presented as somewhere between acts of public service and acts of self-realisation. 'I feel different. I feel clearer. It's like I'm finding – not finding my voice. I've had my voice for a long time, but being able to use it', Meghan says of her new podcast, aimed at challenging the sexist stereotypes that supposedly hold women back.
Archetypes is, in its way, an unwitting indictment of the narcissism of our era. An era in which the personal is political and so banging on about yourself endlessly is treated almost as a form of activism. An era in which old-fashioned celebrity navel-gazing has been recast as something almost progressive, at least when the sleb in question claims the mantle of victim. With almost comic predictability, Markle begins the first episode – an interview with the great Serena Williams – with that story about a young Meg writing a letter of complaint about a sexist soap advert, supposedly getting the ad pulled and receiving a letter from then first lady Hillary Clinton in the process. It's a story Markle has been dining out on for years. She even recounted it to a UN women's conference in New York in 2015. But before moving on to discussing the achievements of one of the greatest sportswomen of all time, we're treated to yet another rendition. 'Oh man, this did not sit well with 11-year-old me', Markle says, remembering when she first set eyes on that bastard advert. That the veracity of this story – like so many of Meghan's stories – has recently been called into question seems not to bother her. The focus stays on her even as she turns to Williams. 'What made you want to do this with me?', is her first question. Going by the transcript, Markle speaks more than Williams during the episode.
One new eyebrow-raising anecdote offered up in that Cut piece is a real corker. Meghan claims that, at the London premiere of the 2019 remake of The Lion King, a South African cast member took her to one side and likened the celebrations of her wedding to those that followed the release of Nelson Mandela. 'I just need you to know', this unnamed actor is alleged to have said to Markle, 'when you married into this family, we rejoiced in the streets the same we did when Mandela was freed from prison'. Mandela's grandson, Zwelivelile 'Mandla' Mandela, has since pointed out the absurdity of the comparison. 'Madiba's celebration was based on overcoming 350 years of colonialism with 60 years of a brutal apartheid regime in South Africa', he tells the Mail Online, and so it 'cannot be equated' to the biracial Markle's marriage 'to a white prince'. While Meghan concedes 'she's no Mandela', according to the Cut, the interviewer still wonders if 'this story is a mode of defence, because if you are a symbol for all that is good and charitable, how can anybody find you objectionable, how can anybody hate you?'.
Well, 'a symbol for all that is good and charitable' might well be how Markle sees herself, along with her cheerleaders in the media. But the public sees something quite different: a hectoring, self-aggrandising celeb with an allegedly patchy grasp on reality. Such public dislike is, of course, reflexively blamed on racism, even in the absence of any evidence to back that up. But there are – let's be honest – ample other reasons why people might not have taken to the Duke and Duchess of Montecito. Egomania and pompous hectoring are hardly anything new in Hollywood, but rarely has a power couple had so little talent or charm to balance those things out. The media's blindness to the profound cringiness of Harry and Meghan is perhaps the most striking thing about all of this, and is nicely illustrated by one bizarre moment towards the end of the Cut piece: 'Harry starts dancing to his own beatboxing, and Meghan bends down and joins in and then I find myself doing it too, until she gives a lopsided smile and we all realise it's a bit strange to be bonding in this way.'
Strange is one word for it. Identity politics, the valorisation of victimhood, the supposedly unquestionable nature of one's 'lived experience' – so many of the elite trends of our era combine in The Harry and Meghan Show. And with often comical results. We've ended up with a millionaire duchess moaning about being oppressed from the comfort of her California mansion, and a media struggling to see the irony in any of this. We've ended up with a glorified influencer all but comparing herself to Nelson Mandela. At a time when 'speaking your truth' is apparently more important than the actual truth, at a time when virtue-signalling has become a viable alternative to doing anything genuinely useful, Meghan is apparently what progress looks like. Even if the rest of us just can't see it. Our identitarian era has turned a narcissist into a hero.
Tom Slater is editor of spiked. Follow him on Twitter: @Tom_Slater_
To enquire about republishing spiked's content, a right to reply or to request a correction, please contact the managing editor, Viv Regan.