How selling mince pies landed a pensioner in prison
We are still living with the fallout of our hysterical reaction to Covid.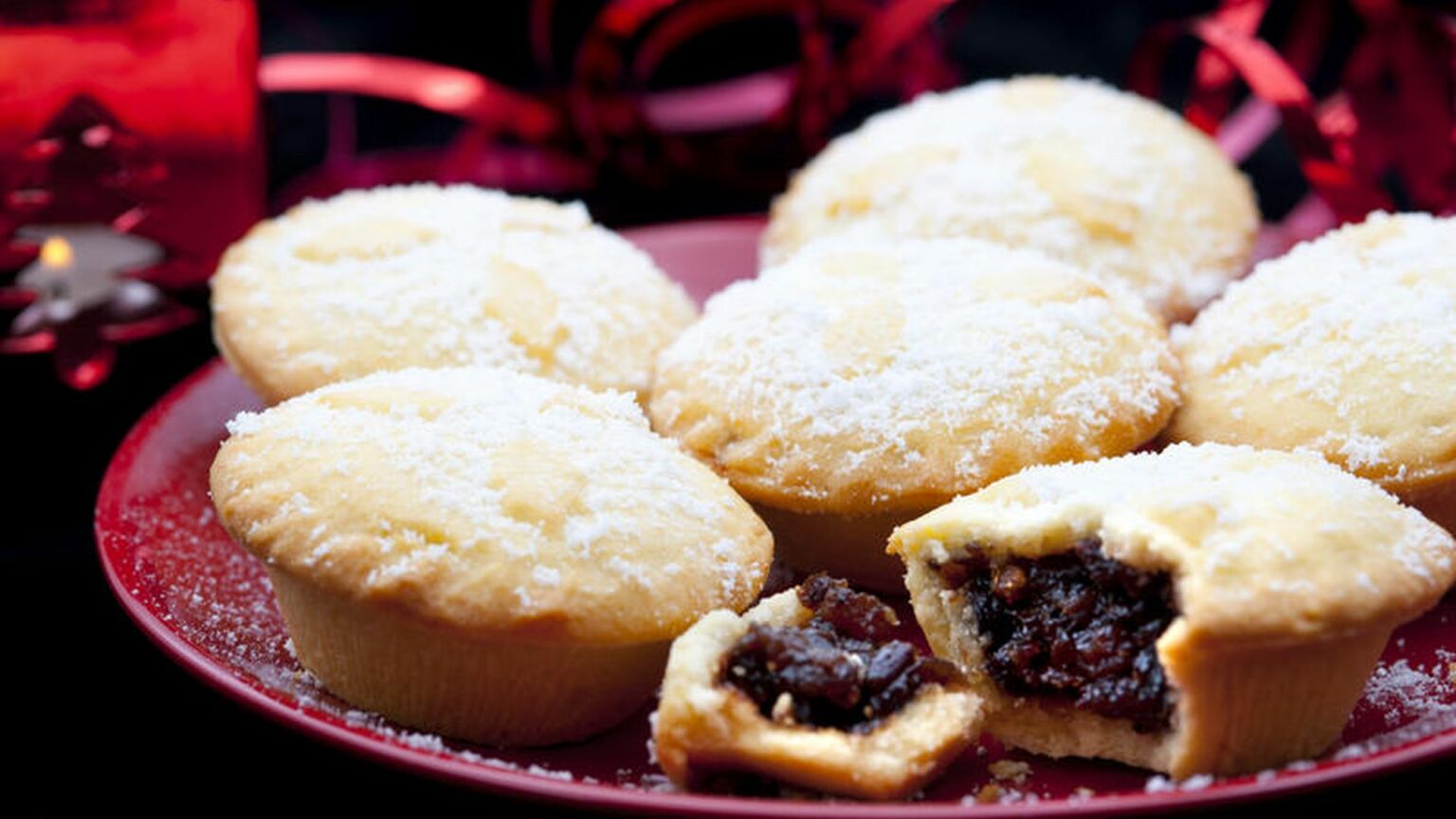 Picture the scene: Maurice Snelling, a British pensioner from Staffordshire, was serving wine and mince pies in December, bringing some festive cheer to his local area. For this 'crime', he was reported to the police. This then set off a chain of events that have now landed him in prison. This is because Snelling was selling his mince pies in December 2020, the first winter of the pandemic – a time when the world was gripped by Covid hysteria and England was under 'tiered' lockdown rules.
Snelling served his pies on the premises of his Cloudside Shooting Club. At the time, Staffordshire was under 'Tier 3' lockdown restrictions, meaning that hospitality venues were only allowed to operate as takeaways or drive-throughs. But Snelling was allowing people to gather, eat and drink on the site.
Local residents reported Snelling to the police for the rule breach. He could have got away with just having to pay a fixed-penalty notice, but he asked his CCTV contractor to delete footage of the gatherings. Eventually, Snelling pleaded guilty to perverting the court of justice last year. At his sentencing hearing at Stoke-on-Trent Crown Court on Tuesday, he was sentenced to six months in prison.
Snelling has suffered multiple heart attacks since the proceedings started, and according to his lawyer his prognosis is 'grim'. But the pensioner gained little sympathy from the court. Snelling's offence, according to circuit judge David Fletcher, 'strikes at the heart of justice'. As he delivered the sentence, Fletcher added that Snelling is 'anti-establishment' and that he had treated police 'with resentment' when they tried to enforce the rules.
It is hard to overstate the madness of this. What really 'strikes at the heart of justice' is not that a man was selling mince pies in contravention of the Covid rules, but that the Covid rules made it an offence to sell mince pies in the first place. This should never have been a police matter.
Snelling's original defence was to claim that his club's premises were actually in neighbouring Cheshire, not Staffordshire. He cited the venue's 'CW' postcode. At the time, Cheshire was under 'Tier 2' rules. This meant that venues did not have to operate as takeaways and alcohol could be served alongside a 'substantial meal'. For Snelling, this meant wine and mince pies.
His defence may not have carried legal weight, but it certainly highlights the absurdity of the lockdown rules. Was there really some substantial difference in Covid risk between one postcode and the next? And was there really some special medicinal quality to a 'substantial meal' that would have stemmed the spread of the virus?
The Covid rules were a tangled, illogical mess. Often they changed from day to day, at the stroke of Matt Hancock's pen. When we were released from full lockdown, there were still numerous petty diktats seeking to control almost every aspect of our lives. When they were allowed to open, restaurants, cafés and bars were obliged to restrict punters from singing or dancing. Venues were banned from playing music louder than 85 decibels. There were rules on how many people one could meet at any given time. And there was effectively a ban on casual sex. Each rule seemed almost expressly designed to suck the joy and spontaneity out of life.
Yet no matter how impractical, illogical or illiberal the rules were, they were enforced zealously by the police throughout the pandemic. Often the police went above and beyond what the law asked of them. In the first days of the first lockdown, police in the Peak District used drones to track hikers on supposedly 'non-essential' walks. In Bournemouth, around the time of Snelling's arrest, a woman was arrested simply for sitting alone on a bench.
Meanwhile, anyone who questioned these absurd and illiberal policies was branded a Covid denier or a Covidiot. You must comply with the rules, we were told, otherwise you are 'killing grandma'. Rule-breakers and dissenters were accused of lacking all compassion for the elderly. Tell that to the 72-year-old Snelling.
The sentencing of Snelling is a stark reminder of how Covid brought out the worst in everyone. The government became authoritarian, issuing new absurd rules every day. The police became zealous enforcers of these rules. And many members of the public ratted on their fellow citizens, too.
This was not a rational way to respond to a public-health crisis. The case of Maurice Snelling should make that clear. A society that throws pensioners in prison for selling mince pies has truly lost the plot.
Laurie Wastell is an intern at spiked.
Picture by christmashat, published under a creative-commons licence.
To enquire about republishing spiked's content, a right to reply or to request a correction, please contact the managing editor, Viv Regan.