Is Matt Hancock even real?
The absurdity of his I'm a Celebrity appearance defies all coherent explanation.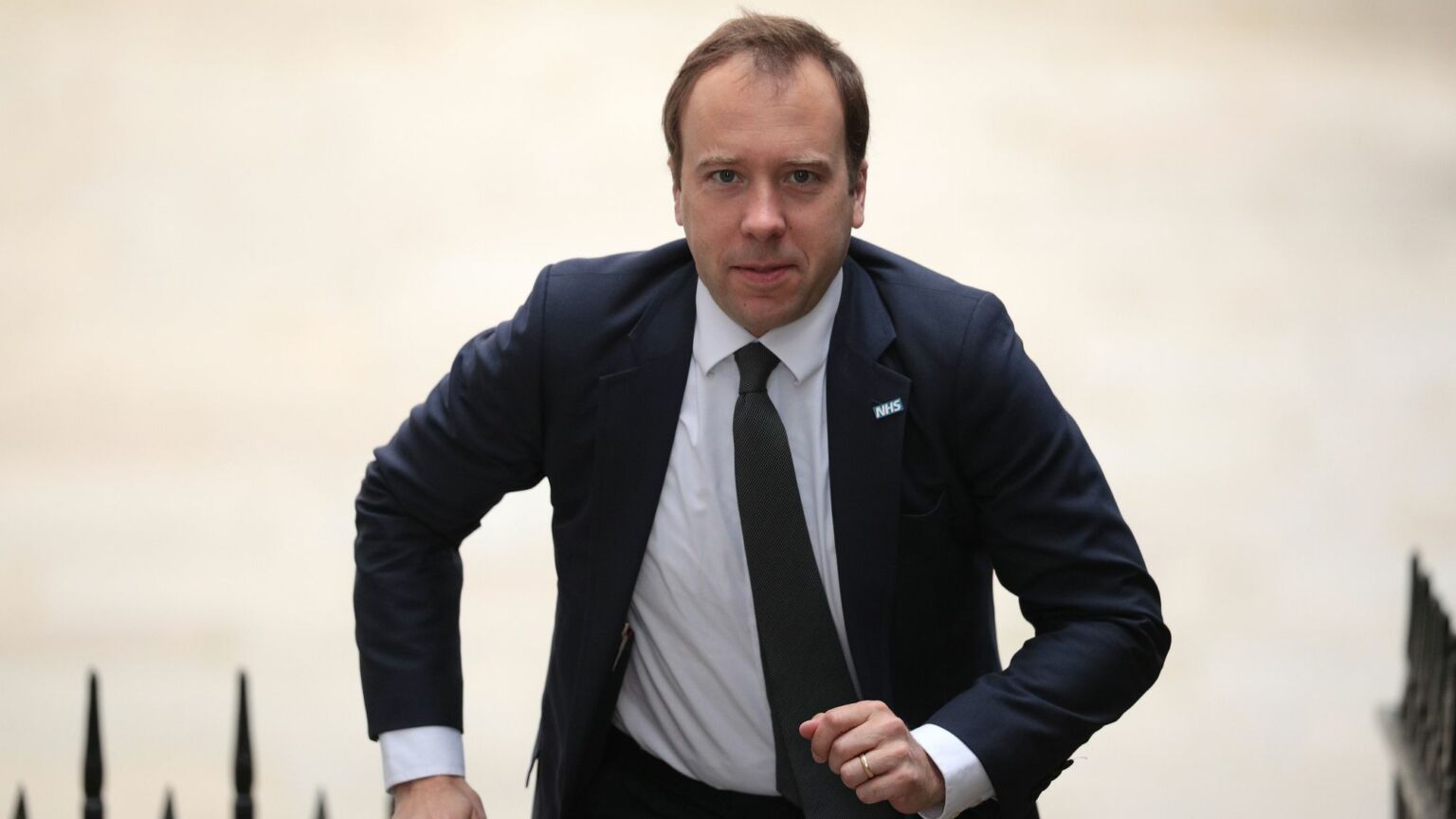 Even by the standards of the present parliamentary Ship of Fools, Matt Hancock lowers the bar, knocks it off its stays and still trips over it face down into the sweaty soft-play crashmat that awaits the end of every modern political career.
The sheer, tone-deaf banter of Hancock shinning down a Westminster drainpipe, guiltily glancing left and right, before skiving off to join the postmodern circus that is I'm an Elected Representative… What the Hell Am I Doing Here? beggars belief.
Hancock claims to be doing it to raise awareness of dyslexia. But however badly he is personally afflicted by that regrettable encumbrance, he can surely at least read the room? There is no conceivable cause that would now benefit from association with Matt Hancock, and many that will simply confirm society's worst suspicions. One can imagine quadriplegic blind orphans saying, yeah, we can be a bit like that, but not always.
So astonishingly piss-poor is this stunt that his own colleagues are climbing over one another to denounce him in the most unambiguous terms. To a man, they wish a diet of sushi-style kangaroo cock on him, to which the seasoning of inescapable public opprobrium is not known to add much savour. And more seriously, they demand his immediate and irreversible withdrawal from serious political discourse.
For a columnist, it is at once the story about which one has to say something, and the one on which the obvious takes are, like the best bunks in the camp, already taken. It is, to quote our dear old king, 'appalling'. What more can one say?
The solution I have come up with is to borrow from one of my literary heroes: Jorge Luis Borges. In his great work, 'Three Versions of Judas', Borges explores three alternative ways to read the willing contribution the traitor made to Christ's necessary destiny.
In that spirit, I present – 'Three Versions of Matt Hancock'.
Version, the First. Disgraced MP and ex-health secretary Matt Hancock has let us all down by agreeing to appear on a cheap 'reality' / celebrity-exploitation show. This is an undignified course of action for any figure entrusted with a constituency facing, as they all are, a looming economic crisis on top of the general run of local issues. But Hancock's failure to show contrition for his singular, earlier but lingering shame is simply unforgivable. Hancock is not a celebrity. He is a pariah and rightly so. Barely 18 months ago, he was forced to resign a senior ministerial post after being caught on CCTV in a cringe-inducing sixth form disco-style clinch, with full buttock-clutch deployed. And this was in the midst of the most draconian limitations ever imposed on a civilian population's freedom of movement.
This was also after he had appeared regularly on our televisions, in a previous 'reality' show – The Downing Street Briefings. Despite its rudimentary format and minimal telegenic appeal, this show was watched by millions. Matt's series of leaden catchphrases, such as 'Stay at Home, Don't Fuck the Staff, Protect the NHS' were every bit as familiar and dismal as anything Ant and Dec have managed to popularise. His failure to grasp the low esteem that he continues to enjoy as a result – and his grasping for the renewed, shiny national-treasurehood that I'm a Celebrity usually promises – is almost more contemptible than the original transgression. Almost.
As with Norm Macdonald on Bill Cosby – 'People say the hypocrisy is the worst thing, but I disagree. I think it was the raping' – I am more inclined to feel that Hancock should be largely judged less by his all-too human weaknesses in his private life and more by his ministerial record, which I find woefully incompetent and far from unclouded by plausible claims of sleaze.
Version, the Second. Celebrity prankster Hat Mancock has suddenly and brilliantly revealed his true identity, and the daring stunt of his having masqueraded as an 'MP' for many years – even rising to the rank of health secretary during the gravest crisis that office has faced in the modern era – has left everyone slack-jawed in disbelief. That he did so without ever breaking character, and alerting suspicion, let alone being exposed – even during his coup de théâtre on the carefully positioned CCTV cameras that as head of department he could easily have had decommissioned – merely emphasises the total mastery Mancock has over his chosen medium of artistic expression. Not a single postmodern genius from Derrida to Duchamp, from Barthes to Chris Morris, has ever had such an impact on, or penetrated so deeply, the organs of government.
Version, the Third. I met Hat Mancock once, on the distinctly dull, dowdy and non-jungle-based BBC Question Time. He was pleasant enough, but I also had the sense that he was – there is no other word for it – glitching. This was in 2018, when he had been recently promoted by Theresa May to secretary of state for digital, culture, media and sport. This was largely on the strength of him being unique in the Tory ranks in having some grasp of the digital world. Little did they know.
Mancock, I now realise, had seized the opportunity to begin reality's transition to the digital realm. Long story short, we have all been living in the Hancock Metaverse Simulation for the past several years. He nearly gave the game away when it emerged he had planned to appear at one Tory Party conference as a hologram.
Of course, this transition has not been entirely smooth. Doubts have been expressed. After all, there are many aspects of modern life that simply make no sense unless one incorporates the handover into one's worldview. The degradation of the natural and the built environment. The failure to maintain infrastructure. The accumulation of debt. The utter detachment of rhetoric from actual policy on everything from illegal immigration to climate change. The pursuit of policies and capitulations that seem not merely to tempt but to all but ensure the break up of the Union.
How can any of this be integrated into a coherent sense of a Conservative government, a nation, a programme, a future? It can't. Unless, of course, one presumes that any day now, a series of capacious rocket ships are to take the elite off to the now fully terra-formed dark side of the moon? But none of that is necessary when the transition to cyberspace is so much cheaper and more easily policed.
Which of these versions is right? It's anyone's guess. But I'll leave with the observation that only in the third is the kangaroo cock being eaten by a hologram, while the original lounges at home and laughs along with the rest of us, over a bowl of oysters and a bottle of very decent Aussie sauvignon blanc.
Simon Evans is a spiked columnist and stand-up comedian. He is currently on tour with his show, Work of the Devil. You can buy tickets here.
To enquire about republishing spiked's content, a right to reply or to request a correction, please contact the managing editor, Viv Regan.