Leicester and the whitewashing of Islamism
A new inquiry into the unrest in Leicester seems to be biased from the outset.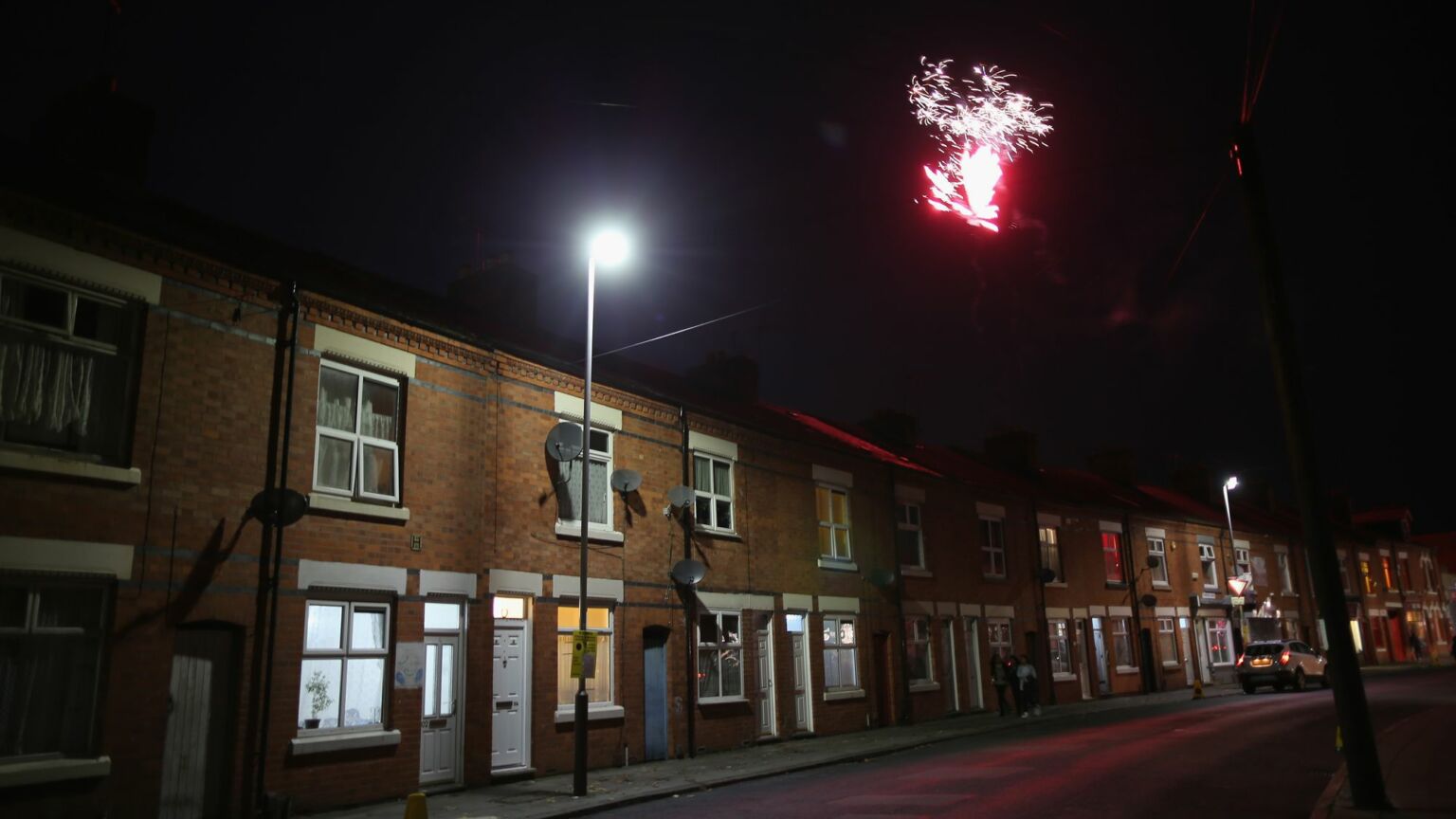 Leicester mayor Sir Peter Soulsby has established an independent inquiry into the violent disorder that rocked the east of the city for much of September. Last week, he appointed Dr Chris Allen to lead it. This has gone down like a lead balloon among many members of Leicester's Hindu community.
And no wonder. Allen, an associate professor of hate studies at the University of Leicester, is also an expert in Islamophobia. Given his expertise, he is clearly not without a certain bias. Indeed, in an earlier opinion piece on the unrest, Allen wrote that there is 'no evidence' that Islamic extremism played any role in the violence, adding that 'a key trope of Islamophobia is the conflation of all things Islam with extremism'. Instead, he placed most of the blame for the trouble on Hindutva ideology (a form of Hindu nationalism).
According to a BBC News report, Allen is 'surprised' at the objections to his appointment and wants Hindus to 'feel confident in being able to support and contribute to the review process'. His pleas are likely to fall on deaf ears. His appointment may have been endorsed by Leicester's Federation of Muslim Organisations, but representatives of 15 Hindu organisations in Leicester say they will boycott the inquiry.
The criticisms of Allen's appointment have kept on coming over the past week. Conservative councillor for Leicester's Evington ward, Deepak Bajaj, has attacked Soulsby for appointing someone who has 'previously published open opinions siding with one community over another'. And former Downing Street chief of staff Nick Timothy argues that Allen's writing 'shows his conclusions are already pre-judged'.
Allen's apparent downplaying of Islamic extremism is not just controversial – it is also plain wrong. A new report from the Henry Jackson Society on the Leicester unrest claims that allegations of Hindutva involvement remain unsubstantiated. Neither police incident reports nor interviews with those involved indicate a marked Hindutva presence. The report's author, Charlotte Littlewood, writes that 'false allegations' about the involvement of Rashtriya Swayamsevak Sangh (RSS), a far-right Hindu paramilitary organisation, and Hindutva in general have merely put the wider Hindu community at risk from hate, assault and vandalism. Many east Leicester residents have subsequently removed Hindu symbols from their houses, fearing reprisals.
It is difficult to tell what exactly caused the recent outbreak of violence between Muslims and Hindus in Leicester. There is evidence suggesting that a recent influx of immigrants from Daman and Diu, a former Portuguese-run colony in India, has led to tensions with well-established Muslim communities. The new arrivals are said to have been drinking alcohol and engaging in anti-social and disruptive behaviour.
The tensions, which date back to May this year, culminated in the vandalism, violent assaults and attacks on places of worship that shocked the UK back in September. A Hindu temple was vandalised in Leicester. And a 200-strong mob descended on the Durga Bhawan Temple in Smethwick. Those gathered called Hindus 'piss-drinking bastards' and shouted 'Allahu Akbar'. Given such incidents, to blame everything on Hindu extremists seems extremely myopic.
The HJS report cites a 'misinformation campaign' as one of the key drivers of hostilities in Leicester. Whether there was a 'campaign' or not, it is certainly true that police have had to debunk several false claims posted on social media – from allegations that a mosque had been attacked to claims that Hindu men had attempted to kidnap a Muslim girl. The report goes on to blame certain 'influencers' for spreading this misinformation on social media. It says that these influencers include someone called Majid Freeman, who has offered prayers to the Taliban.
The HJS report and Allen's opinion piece offer very different accounts of the causes and nature of the violent unrest in Leicester. Allen denies any Islamist involvement, while Littlewood finds traces of it everywhere. Allen bigs up the role of Hindutva, while Littlewood downplays it. The HJS report at the very least shows that Allen has a particular point of view.
So far, this new inquiry has done nothing to ease tensions in Leicester. Members of the Hindu community now understandably suspect that what should be an independent inquiry is biased against them. This sentiment is not helped by the fact that Soulsby was filmed discussing the review (prior to Allen's public appointment) with a Muslim activist.
The people of Leicester deserve a truly independent and impartial inquiry. This is not it.
Hardeep Singh is a writer based in London. Follow him on Twitter: @singhtwo2
To enquire about republishing spiked's content, a right to reply or to request a correction, please contact the managing editor, Viv Regan.