Leicester and the shameful silence over Islamism
For all the talk of Hindutva extremism, Islamism remains the far bigger threat in the UK.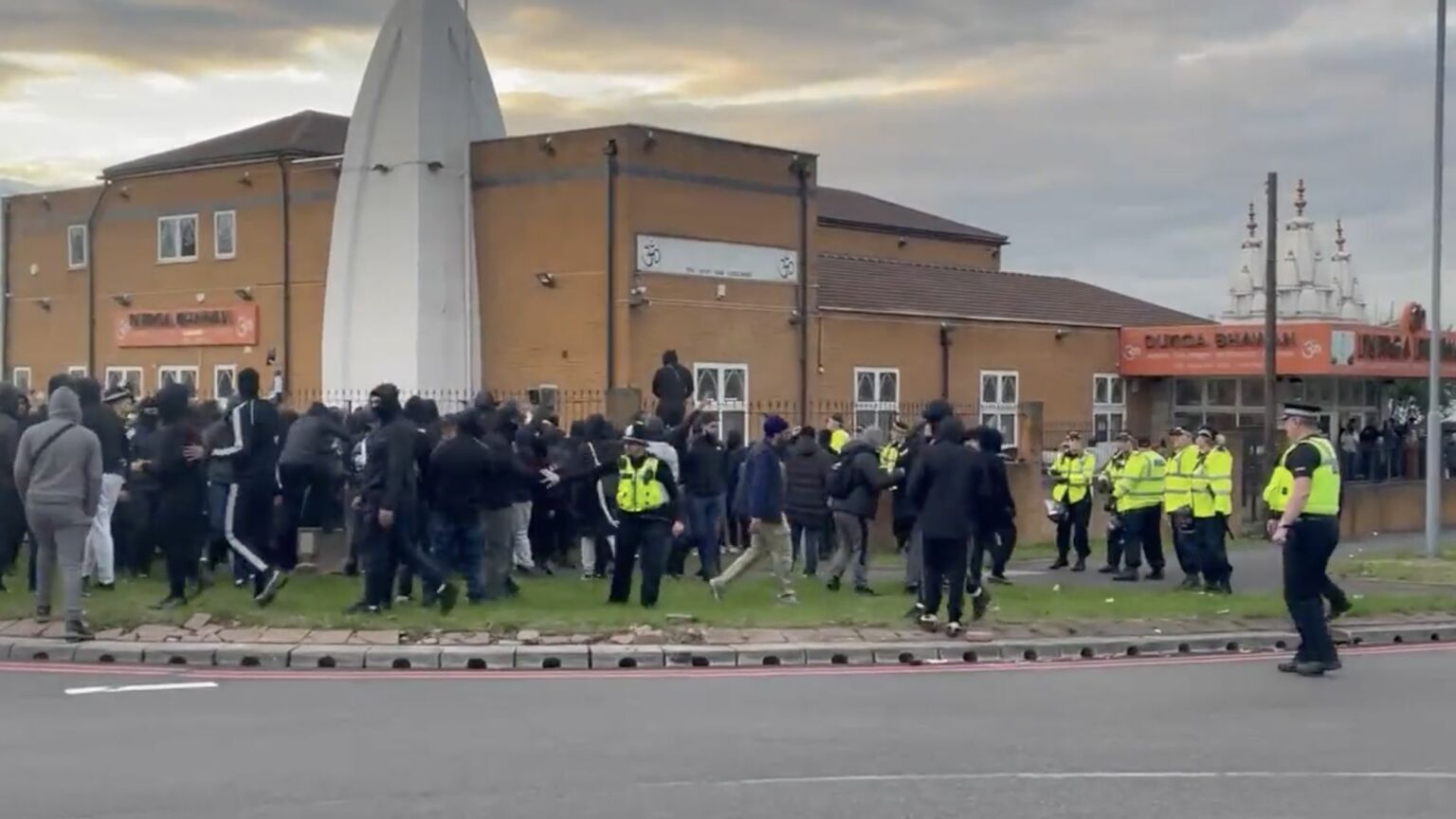 Following the violent clashes between groups of Muslims and Hindus in Leicester and Smethwick, near Birmingham, over the past few weeks, we are once again confronting the threat posed by religious extremism.
Yet public debate over the role religious extremism has played in the unrest has been extremely one-sided. There has been a lot of focus on the role played by right-wing Hindutva extremism, yet almost none on Islamist extremism.
Take the – hardly non-partisan – Muslim Council of Britain (MCB). In a press release on Monday, it '[condemned] the targeting of Muslim communities in Leicester by far-right Hindutva groups'. It warned that this ideology was on the rise and 'taking root locally'. As evidence of this, the MCB cited an unauthorised protest in Leicester a week last Saturday, which involved 300 Hindu men, many in facemasks or balaclavas, with some carrying weapons. They marched through the Highfields area of Leicester, which is predominantly populated by Muslims and Sikhs. This resulted in violent clashes with police, after which a dispersal order was imposed.
Reading this account, and others like it, you would think that Islamists or Muslims played no role in the unrest a week ago. But that is far from the truth. In its account of what happened, the MCB conveniently left out the fact that a large group of Muslim men confronted the Hindu marchers and fought with them.
No one should ignore the role Hindutva extremism may be playing in inflaming tensions in Leicester and Smethwick. But Islamic extremism is playing a hugely inflammatory role, too – and no one is talking about it.
For example, Mohammed Hijab, an 'Islamist YouTuber' in the words of one NGO, was filmed in Leicester a few days ago addressing a large group of Muslim men. He was captured spewing anti-Hindu hatred and mocking the Hindu belief in reincarnation. In the video, he claims that the Hindutva are cowards and that if they came out to protest again, they would be met by groups of Muslims.
Hijab is stirring up animosity towards Hindus. And judging by the reaction of the crowd listening to him, it's working. This shows that Islamists are indeed stoking up unrest in Leicester. And yet their role is almost entirely being ignored in much of the reporting.
The same one-sidedness can be seen in the treatment of a recent incident in Smethwick. On Tuesday night, a crowd of around 200 Muslims gathered outside the Durga Bhawan Hindu Temple, chanting 'Allahu Akbar'. Muslim men also climbed the fence of the temple and made offensive gestures towards the Hindu worshippers.
Yet in the reporting of this incident the words 'Islamist' or 'Muslim' have barely figured. The Birmingham Mail's report, for instance, does not mention the religious identity of the rioters. Likewise, the BBC simply described a 'protest at [a] Hindu temple in Smethwick', ignoring the fact that it was a protest involving Muslims chanting Islamist slogans.
There is certainly a debate to be had over the extent of the threat posed by Hindutva extremists to multi-faith communities in towns and cities across Britain. But to focus on Hindutva extremists while ignoring the much more immediate and widespread threat posed by Islamist extremists is absurd.
Islamists have actually carried out terrorist attacks on British soil. Hindutva extremists have not. Until that changes, we should focus on the clear and present danger, not the imagined one.
Wasiq Wasiq is an academic specialising in law and terrorism. Follow him on Twitter: @WasiqUK
Picture by: Twitter / Danwnews.
To enquire about republishing spiked's content, a right to reply or to request a correction, please contact the managing editor, Viv Regan.