Liz Truss's phone hack and the crisis of leadership
We live in serious times – yet our leaders are woefully inept.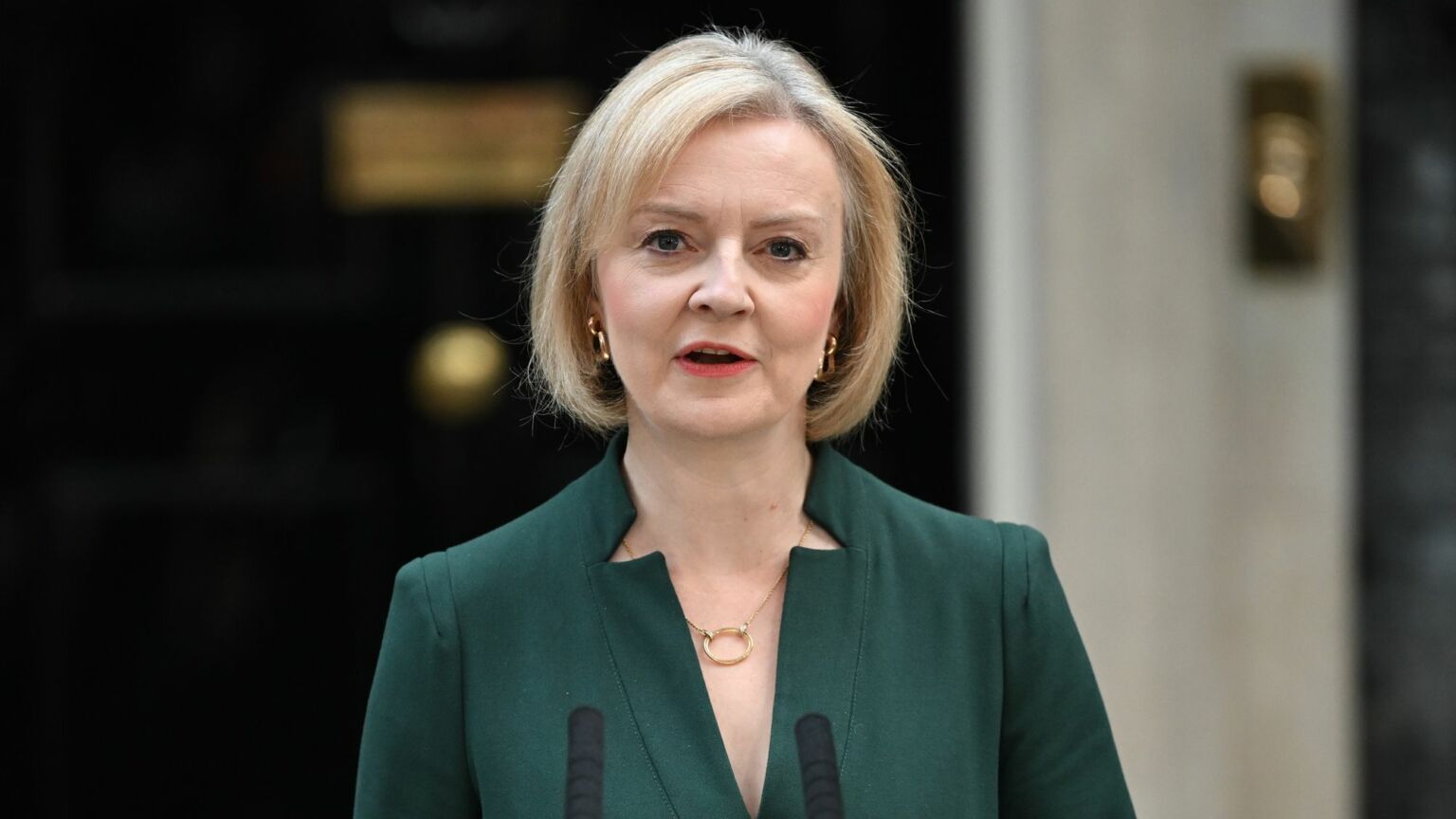 During this summer's Tory leadership contest, when the UK's then foreign secretary, Liz Truss, was battling to become prime minister, the security services discovered that her personal mobile phone had been hacked. A year's worth of messages – including sensitive discussions with foreign colleagues about the war in Ukraine as well as private conversations with her political allies – are believed to have been compromised. Then prime minister Boris Johnson and cabinet secretary Simon Case managed to suppress the news of the hack, until it was revealed in yesterday's Mail on Sunday.
Clearly, when such a high-ranking minister can take such a lax approach to national security, we have a serious problem on our hands. And Truss is not the only senior minister who has turned out to be a walking security risk in recent weeks.
Take the case of Suella Braverman, the recently reappointed home secretary. Just a few weeks ago she was fired for failing to report an accidental security breach. Braverman not only tried to send a draft ministerial statement, containing market-sensitive policy details, using her personal Gmail account – she also ended up sending it to the wrong person. When the recipient of the email pointed out that it had been sent in error, Braverman replied asking the staffer to ignore the email and delete it. This was not a one-off lapse of judgement, either. The Daily Mail reported last week that MI5 once expressed 'concerns' about Braverman's handling of sensitive information.
Truss and Braverman are not two school children messing around on the internet. They are meant to be top political officials responsible for the security of the nation. Yet their lax behaviour suggests that upholding national security is very far from their minds.
Unfortunately, Truss and Braverman's irresponsible attitude towards national security is shared by many members of the British political elite. According to intelligence experts and former officials, many ministers appear to be unaware of the danger of using their private mobile phones and personal email accounts for conducting official business. Or if they are aware of the dangers, they still think that the convenience of communicating through their personal mobile trumps the hassle involved in using the official channels.
You don't need to be a cyber-security expert to understand the potential security risks of using personal communication channels to conduct official business, especially when sharing extremely sensitive information. This is why Liz Truss's case is so utterly bewildering. How can a foreign secretary have been so lax when discussing a matter as vital as the war in Ukraine? Messages obtained by the hackers even included detailed discussions about arms shipments.
As former chief of the general staff Lord Dannatt explains: 'If you want to communicate government business, use an encrypted handheld device, use a secure telephone line, use a secure means of communication… People in senior positions have got access to these secure means of communicating and they should use them. Not doing so is ill discipline and, frankly, reflects very poorly on their judgement.'
So, how do we account for this slothful attitude of top politicians towards national security? As I have argued elsewhere, Western political elites seem to have forgotten how to conduct themselves properly, particularly on the world stage. In recent years, they have become increasingly geopolitically illiterate. So when Truss, as foreign secretary, managed to confuse the Baltic Sea and the Black Sea while pledging to support Ukraine, she let the world know that she was not on top of her brief. Similar blunders by US president Joe Biden – such as confusing Hungarians with Ukrainians – should not be dismissed as one-off mistakes. They are symptomatic of the cavalier and unprofessional approach of our elites towards global affairs.
When Western politicians deal with their Russian or Chinese counterparts, they often sound more like student activists than elder statesmen. They prefer grandstanding and virtue-signalling to realpolitik. It is as if they are totally unaware of the high stakes involved in the conduct of foreign affairs.
Another important factor is that our leaders have lost any sense of public duty. The use of a personal mobile phone for the conduct of official business is symptomatic of a failure to grasp the distinction between private concerns and public duty. For our politicians, what is convenient for them personally seems to outweigh their duty to uphold national security.
Of course, anyone can make mistakes and security breaches can sometimes be accidental. The real problem is not that Truss's phone was hacked or that Braverman made a silly mistake. The real problem is that they, like many of their colleagues, are failing to display the public duty that their roles demand. Anyone in a position of such responsibility needs to forego personal convenience. They need to ensure that they are conscious of their duties for every minute of the day.
The real lesson from these ministerial security breaches is that we need politicians who are committed to duty, responsibility and service. What Britain needs is real leaders.
Frank Furedi's The Road To Ukraine: How The West Lost Its Way has just been published by De Gruyter.
To enquire about republishing spiked's content, a right to reply or to request a correction, please contact the managing editor, Viv Regan.