It's not anti-Semitic to call this a 'globalist coup'
Those slamming Nigel Farage for his comments about Jeremy Hunt are trivialising the fight against racism.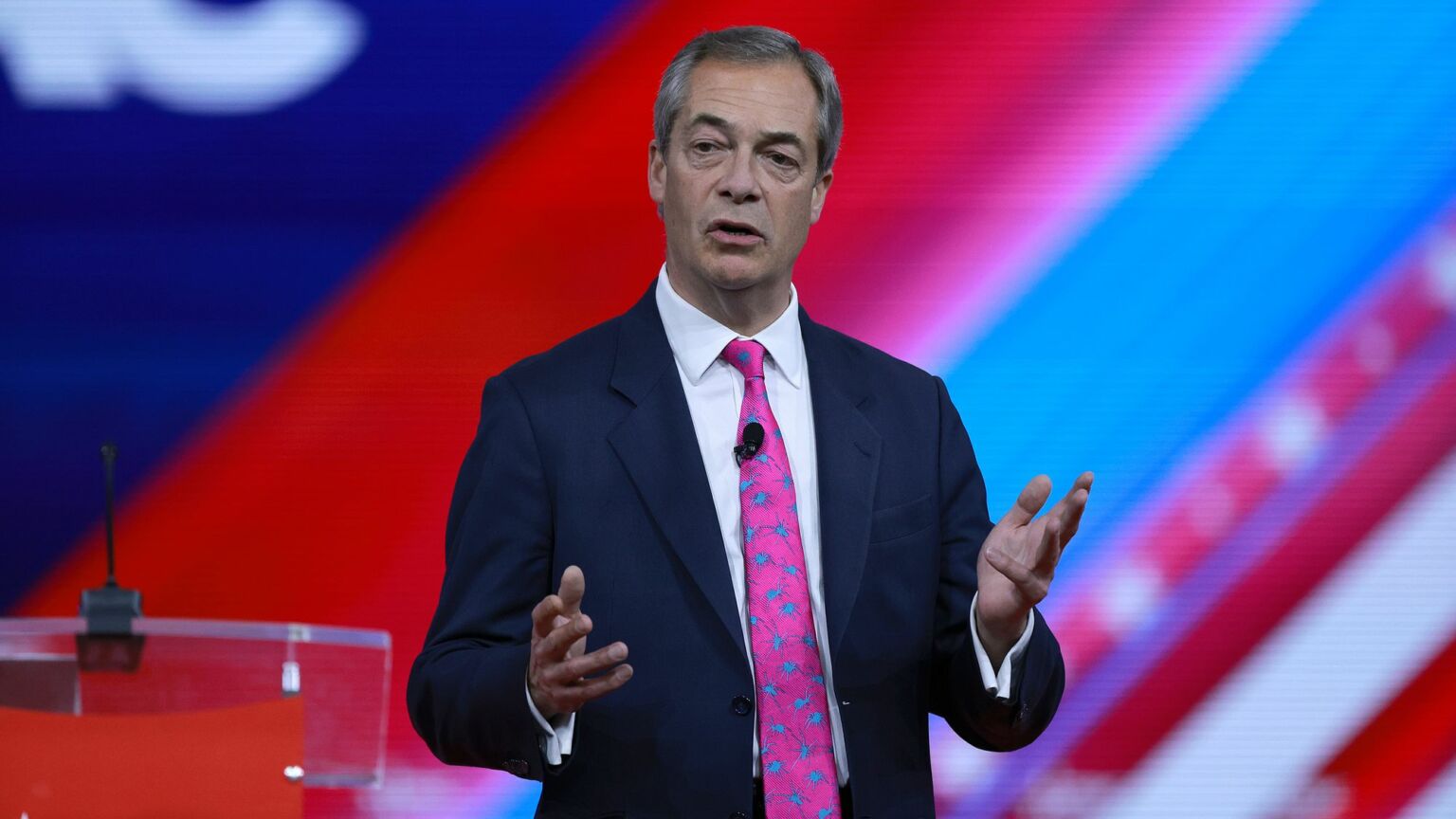 The tumultuous final days of Liz Truss's premiership have left many people searching for the right political language to fit the moment. A week ago, Truss dramatically sacked her chancellor, Kwasi Kwarteng, and replaced him with the technocratic Jeremy Hunt. And on Tuesday, Truss sacked her home secretary to appoint Grant Shapps. Watching these extraordinary events unfold this week, former UKIP leader Nigel Farage tweeted: 'Jeremy Hunt is now running the country. This is a globalist coup.'
Farage's tweet immediately sparked a great deal of performative outrage. Many chose to interpret the word 'globalist' as an anti-Semitic dogwhistle. Some raised the fact that Shapps is Jewish.
'Those using the term "globalist coup" should know it reeks of anti-Semitism', tweeted former BBC correspondent Rory Cellan-Jones. Joel Rosen, president of the Union of Jewish Students, tweeted:
'Describing the appointment of Grant Shapps – a Jewish home secretary – as a "globalist coup" is anti-Semitic. For centuries, Jews have been accused of being loyal to a global conspiracy and disloyal to their home countries. Irresponsible pundits are rehashing a historic trope.'
A debate soon broke out about whether or not the term 'globalist coup' is an anti-Jewish trope. So how should we interpret Farage's language?
For the record, I think it is wrong to describe the appointments of Jeremy Hunt and Grant Shapps as part of a globalist coup. The 'coup' we have witnessed, with technocratic ministers taking over key positions in government, is the inexorable consequence of the Tory Party's unravelling. There is nothing globalist about this affair, aside from the fact that Jeremy Hunt embraces a distinctly Remainer and cosmopolitan worldview. Both Hunt and Shapps were appointed by Truss. This was certainly not part of a plot from any external, supranational institution.
Farage's use of 'globalist' may have been inaccurate, but it wasn't anti-Semitic. Of course, many words can be used to communicate hatred for Jewish people and it is possible that, for some anti-Semites, 'globalist' is one of them. But we should be careful not to jump to conclusions. For example, as Rosen says, Jewish people are often accused of disloyalty to their nation. Does that make the accusation of disloyalty inherently anti-Semitic? No. Whether a word is used to denigrate Jewish people depends entirely on the context.
This lack of clarity about which phrases are 'dogwhistles' stems from the fact that in the 21st century, anti-Semitic language is opaque and deliberately euphemistic. In the post-Holocaust era, many anti-Semites are reluctant to openly express their hatred. As a result, their language is vague, indirect and dishonest.
I recently saw this in action. After a panel discussion I spoke on, I was approached by one of my fellow panellists, who started to angrily denounce 'those people'. I knew exactly who he was referring to, but nevertheless asked him what he meant. His response was: 'You know, the kind of people that work at Goldman Sachs.' When I told him again that I didn't know what he was getting at, he tried to change the subject. What was interesting about this was his refusal to openly use the word 'Jew'.
In this context, the phrase 'those people' was clearly intended to be anti-Semitic. But does that make the phrase inherently anti-Semitic? We should be wary of drawing such a conclusion.
Take the case of globalist political entrepreneur George Soros (here the word globalist is absolutely appropriate). His critics are almost always denounced as anti-Semites. Yet it is possible to dislike Soros and what he stands for without feeling even a hint of resentment towards Jewish people. As far as I'm concerned, the fact that he is Jewish is the least interesting or important fact about him. What matters to me is his woke, anti-democratic agenda.
I have no doubt that Farage is being unfairly accused of anti-Semitism here. I also have no doubt that many people are far too easily offended. This doesn't mean that we shouldn't be alert to how dishonest and euphemistic language can conceal hatred. But we should also be very careful not to cry wolf. Unwarranted accusations of anti-Semitism will help no one.
Frank Furedi's The Road To Ukraine: How The West Lost Its Way has just been published by De Gruyter.
To enquire about republishing spiked's content, a right to reply or to request a correction, please contact the managing editor, Viv Regan.