Trans ideology has spread far beyond Mermaids
Mad ideas about gender identity are now entrenched across our public institutions.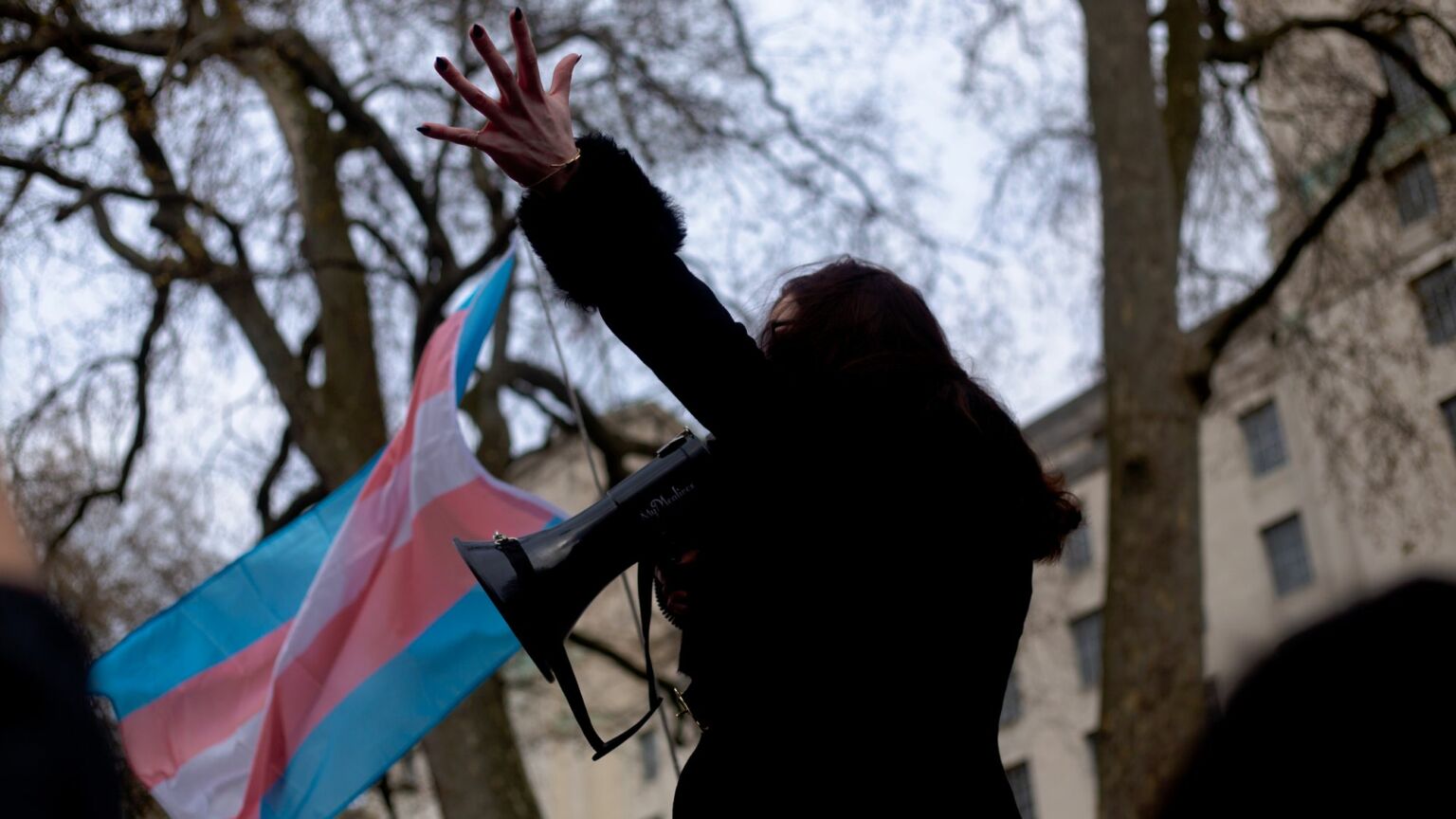 A cry of 'I bloody told you so' rang out last month, when Mermaids, the UK's leading charity for 'transgender, nonbinary and gender-diverse children', was put under investigation by the Charity Commission. Allegations have surfaced of multiple safeguarding failures, the most recent of which concerns the appointment of Dr Jacob Breslow as a trustee – an academic who has written extensively about the 'queer life of children's desires' and has spoken at a conference organised by a paedophile support group. Breslow resigned last week when the allegations came to light. Mermaids' chair of trustees, Belinda Bell, says the organisation wishes to 'apologise for shaking' the 'faith' of its supporters.
Mermaids may now be in deep water. But the mythology it subscribes to has already spread its tentacles through every school and local council. The monster is less a mermaid and more a hydra – cutting off one head won't slay the beast.
The growth of the 'transgender child' as a concept has been rapid. Despite a paucity of research and a lack of medical consensus on this question, there are few schools or local councils that have escaped some form of trans-activist-led training about 'trans kids'. Mermaids alone boasts of having delivered 143 training sessions to other organisations in the last financial year – including to social services, police forces and schools. What public officials are taught at these training sessions tends to be ideologically infused falsehoods – such as that failing to affirm a child's transgender identity increases his or her risk of suicide or self-harm.
Trans ideology has been adopted wholesale by far too many public institutions, with often disastrous consequences. Children are now skipping school because they don't want to use unisex lavatories. And girls are self-harming by binding their breasts. Countless families have been left to clean up the mess.
Worse, it is hard for families to speak out against what is happening. Parents who don't affirm their offspring's 'gender identity' are aware they can draw the attention of social services. For the most part, the people victimised by the new cadre of trans-trained public officials are those at the bottom of the heap – those without recourse to lawyers or who lack the financial security to risk becoming unemployable.
Meanwhile, those employed in public bodies can be penalised for refusing to toe the line. Social worker Rachel Meade was suspended and is being investigated by her employer for social-media posts on a private Facebook group. She says she was merely 'speaking up about women's rights during the government's consultation period on reform to the Gender Recognition Act'. A former colleague is said to have reported her for Facebook posts that undermine her 'fitness to practice as a social worker'.
Meade is now taking regulatory body Social Work England to an employment tribunal. Her case is one of a growing number in which employees say they have faced discrimination because they do not agree with concepts promoted by LGBT groups, such as the idea that children can be 'trans'.
The person who took exception to Meade's views was not employed by Mermaids, Stonewall or any other trans group. This ideology is now widespread and entrenched. Yet, until recently, most public representatives have been largely silent on the harms of this ideology. With a few exceptions, MPs of all political persuasions, police chiefs and headteachers have treated those parents and feminists who have raised concerns with the same derision they usually reserve for 9/11 truthers.
To make matters worse, an online army of luvvies and #BeKind pundits have staked their reputations on the existence of the 'trans child', appointing themselves as moral arbiters on the matter. JK Rowling and the tiny minority of public figures who have dared to break ranks have been turned into folk devils. Their rotting reputations have been strung up on social media as a warning to others not to challenge trans ideology.
One reason this mania has spread so rapidly is that it is hard to think straight when you are told that asking questions might put vulnerable children at risk – when you are effectively told to affirm a child's transgender identification, or else. And Mermaids is far from the only group to make this claim. It is simply the most high-profile.
As it becomes harder to deny the harms of trans ideology, those who self-identify as 'on the right side of history' will probably just move on to the next trendy cause. Their consciences are likely to be untroubled by the broken careers, families and bodies that have been left in their wake. The truth is that the 'Karens', 'TERFs' and 'haters' were right all along. There really is something fishy about trans ideology – and it has spread far beyond Mermaids.
Jo Bartosch is a journalist campaigning for the rights of women and girls.
To enquire about republishing spiked's content, a right to reply or to request a correction, please contact the managing editor, Viv Regan.