The EU needs to get off Ireland's turf
Brussels is now telling Ireland what it can do with its own soil.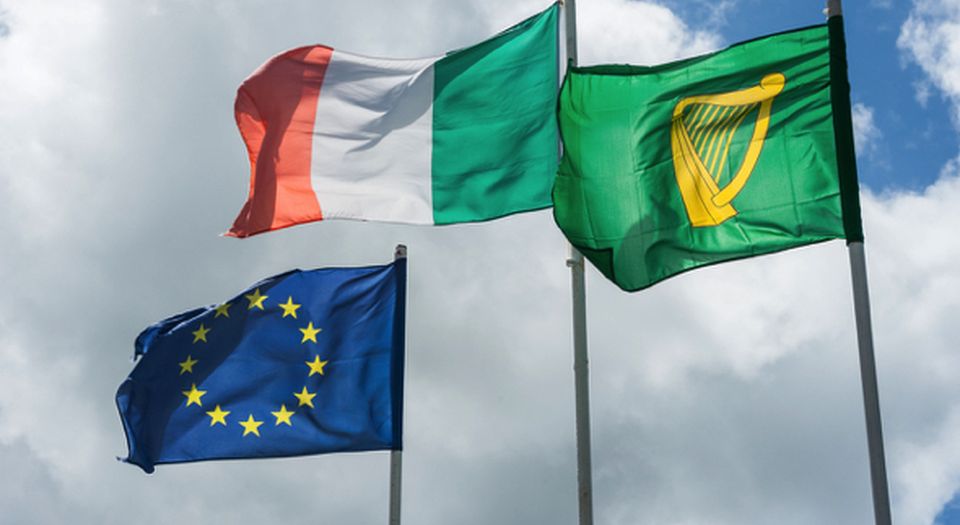 Sometimes, political timing is just beautiful. Consider events in Ireland over the past week. Last Saturday thousands of Irish folk gathered in the 3Arena in Dublin to hear politicians and luvvies express their desire for a United Ireland. The arena normally pulsates to the beat of rock bands like U2 or Arcade Fire, but this time it was Sinn Féin leader Mary Lou McDonald, actor James Nesbitt and Tánaiste Leo Varadkar whipping the audience into a frenzy with excitable talk of an 'Ireland beyond Partition'. But a silent irony hung over this political gig. No one mentioned it. Many may not have noticed it. But it was there, in the shadows, whispering, making a mockery of these 5,000 souls who had gathered to discuss a future, fully independent Ireland. It was this: just two days before this conference took place, the EU threatened to drag Ireland to court for digging up its own soil.
Yes, as Ireland's great and good chinwagged about a 'tomorrow that captures all the potential and immense opportunities for this island', in Ms McDonald's words, the Irish state was reeling from its receipt of a communiqué from the European Commission informing it that it would be taken to the European Court of Justice if it did not halt the cutting of peat in certain special conservation areas. As the Guardian was getting animated about this gathering for a United Ireland – 'It's closer now than it's ever been', said its headline, quoting one of the attendees – the Irish government was being told by a foreign entity that it must stop digging for turf. As I say, exquisite – and chilling – timing. It summed up what a strange, purgatory-like state Ireland exists in as a member of the EU. Its political leaders dream of a post-Partition future at the same time as unelected commissioners in Brussels tell them in no uncertain terms what they may and may not do with their own land. So what would this United Ireland be, exactly? An Ireland united under the jackboot of Brussels? No thanks.
A headline in the Irish Times captured the ultimatum that was made to Ireland last week: 'EU gives Ireland two months to halt peat-cutting in conservation areas or face court.' This despicable interference with the right of a nation to utilise its own natural resources as it sees fit has been a long time coming. It was in 2011 that the EU first issued Ireland with 'formal notice' about its allegedly problematic peat-cutting. Now it has upped the ante, threatening to force this supposedly independent nation to account for itself in court for the crime of digging its own earth. The EU's anti-democratic peat diktats are justified under the banner of tackling climate change. Brussels waved the European Green Deal and Biodiversity Strategy for 2030 in Ireland's face, reminding Ireland that 'keeping the peat in the ground' would help it to meet its 'climate-change goals'. Clearly, green targets drawn up in distant committee rooms count for more than Ireland's sovereign right to decide for itself what to do with its peat.
Peat-cutting is an ancient tradition in Ireland. In many rural areas peat has been sliced from bogland for centuries and used to heat homes and cook food. Because peat contains trapped carbon that is thousands of years old, it is perfect burning material. Where my family is from, in Connemara, peat-cutting was central to community life. Entire families would descend on the bog for days on end to sever this source of ancient energy from the land and turn it into turf that would be used for heat through the winter months. We'd help out, not very well, on visits from England. My grandparents used turf for everything. They'd smile patiently at us kids from London when we said surely life would be easier if they had gas fires and ovens they could just turn on and off.
Now I know that the likes of my grandparents were not in fact industrious people employing Connemara's natural resources to the good, human end of heating the family home and cooking family meals. No, they were polluters. Emitters of carbon. Destroyers of nature. As the EC said in its stern warning to the Irish state last week, 'when peat is burned as fuel', it produces 'air-pollution emissions'. Bogs are 'vital carbon sinks', it says, and thus they must be left alone. Shame on my grandparents, and generations of Irish farmers and labourers, for criminally unleashing all that carbon for human benefit. But of course this goes beyond the cluelessness of well-paid suits in Brussels who understand little, and care even less, about the traditions of rural people who invented ingenious ways to transform fossilised vegetation into energy. No, even more importantly than that, the EU's diktats represent a grave affront to the principle of Irish sovereignty.
Let's be plain about it: a nation that cannot control its own soil is not a free nation. If there is an external power that can threaten and discipline you over what you do with your own terra firma, then you are a nation in name only. Have the leaders of Ireland – and the attendees of that United Ireland conference in Dublin – forgotten the words of the 1916 rebel and the moral father of modern Ireland, James Connolly? On the eve of the Easter Rising, Connolly wrote one of his most stirring pieces, 'The Irish Flag'. Our cause, he said, is to ensure that Ireland will be 'the sole mistress of her own destiny, supreme owner of all material things within and upon her soil'. Clearly Ireland is no longer the 'supreme owner' of its material things. There is now an extra layer of power, based in a foreign land, whose political and legal opinion on what Ireland may do with its material things, including its soil, counts for more than Ireland's.
And it isn't only on the issue of peat. From the EU's challenges to aspects of Ireland's tax system to its dispatching of the 'Troika' of powers in 2010 to reprimand the Irish government for its economic errors, almost every element of political decision-making in Ireland is now shaped by EU interference. Ireland's soil, its right to set taxes, its economic governance, its borders – all are arrogantly interfered with by commissioners no one in Ireland voted for. We're a long way from Connolly's vision of a free nation as one that has 'complete control' of its territory and which pursues whatever it believes to be in the interests of 'its own people… entirely free of the interference of any other nation'. Do the attendees of last Saturday's United Ireland conference recognise that, today, Connolly's vision is being battered, not by dastardly Britain, but by the EU many of them support?
Sinn Féin often presents itself as the heir to 1916. It idolises Connolly and others who fought for Irish freedom. And yet it has recently switched from being Eurosceptic to being pro-EU, largely in order to get one over on Brexit Britain. In the 1970s, a Sinn Féin leader said he was 'perplexed' by the idea that Ireland should join the then European Community, and in the process 'surrender its sovereignty to an even bigger entity than Britain'. Fast forward to 2022 and Sinn Féin backs Brussels, to the extent that it ignores – or implicitly supports? – the EU's intemperate rulings on what Ireland is permitted to do with its land, its economy and its borders. Sinn Féin and others ostentatiously engage in the pantomime of bashing Britain – Ireland's old colonial master – as a disguise for the fact that they now bow down to Ireland's new master in Brussels. Message for Mary Lou McDonald – it isn't the Brits threatening to punish your nation for digging up its soil.
It is important to point out that the Irish elites have conspired with this dilution of Ireland's sovereignty. Where Connolly and the other heroes of old fought for the right to take on the burden of nationhood, today's rulers of Ireland do everything they can to jettison that profound responsibility and to outsource more and more decision-making to Brussels. As the Taoiseach Micheál Martin said to the Dáil in 2017, back when he was leader of the opposition: 'Let there be no doubt about where Ireland stands. We want nothing to do with a backward-looking idea of sovereignty. We remain absolutely committed to the ideals of the European Union.' There you go: sovereignty is backward. That's the view of Ireland's new elites. Tell that to the generations of men and women who fought for Irish sovereignty, and who knew that nationhood was meaningless if it did not involve full democratic control over one's harbours, one's borders, one's destiny, and one's soil. Twenty-first-century Ireland has the degraded status of a neo-colony, and it isn't Britain's fault anymore.
Picture by: Irish Central.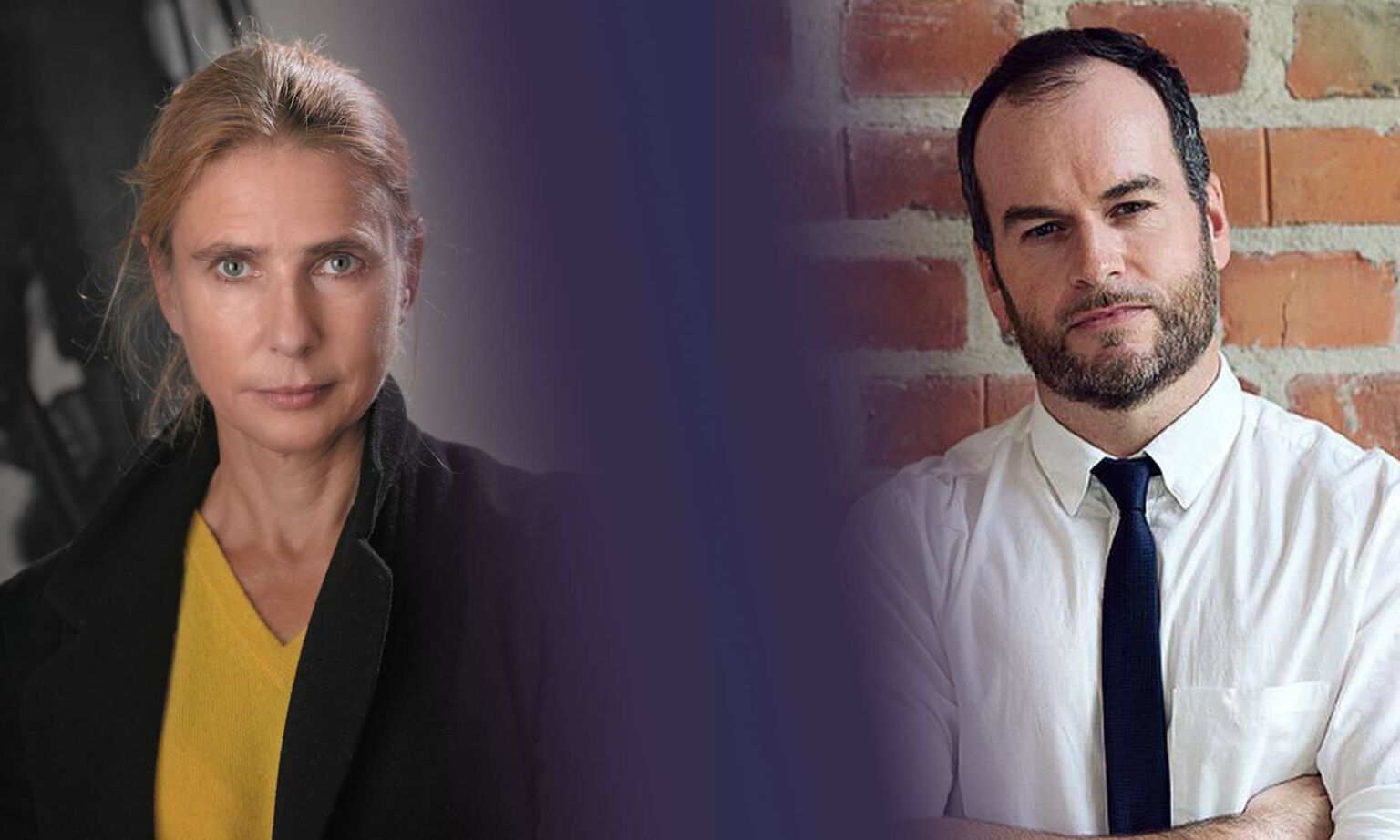 Lionel Shriver and Brendan O'Neill – live and in conversation
ZOOM EVENT
Tuesday 11 October – 7pm to 8pm BST
This is a free event, exclusively for spiked supporters.
To enquire about republishing spiked's content, a right to reply or to request a correction, please contact the managing editor, Viv Regan.