The plane snobbery of our green elites
Travel has now been colonised by the posh.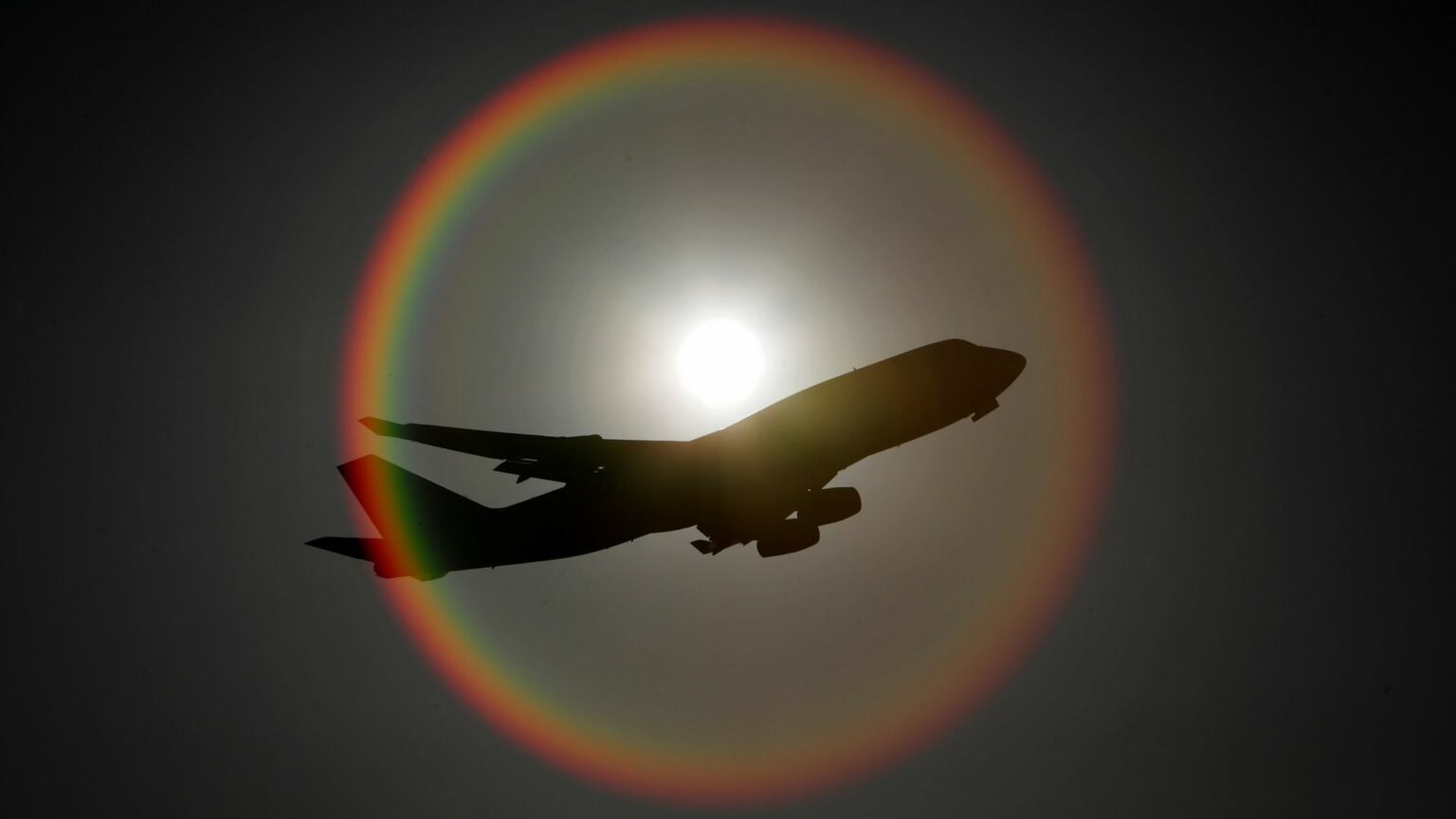 One of the main bugbears of quite a few residents of my adopted hometown of Brighton and Hove is that we are a thriving weekend tourist destination. With us being so close to London, and London being so nasty, a good proportion of London likes to come here at weekends.
I don't see why this is such a problem. If you don't like crowds, stay in. And then count your blessings that you live somewhere so attractive to others that your town is not a ghost town, like so many other once-flourishing British watering holes. That despised tourist dollar is the reason you have so many lovely pubs, clubs, bars, cafés and restaurants to enjoy yourself in on weekdays and in winter.
In my experience, very few Brighton natives moan about tourists. They appreciate that a seaside town will die if not desirable to those outside of it. Ours is a very different case from that of Cornwall, where second-home owners really do ruin it for the natives. Our out-of-towners spend, spend, spend before being decanted on to the last train back to the capital.
No, the people who moan most about people coming to Brighton from somewhere else are generally people who themselves came to Brighton from somewhere else. The pandemic gave these moaners (who are overwhelmingly Remoaners) extra fuel to their bonfire of inanities as they now had a legitimate reason to object to People Not Like Us daring to breathe the same air.
These are the type of people who talk about their fellow citizens as if they are some sort of sub-human species, just because they prefer beer on the beach to wine at a pavement café. 'They'd be more at home in Benidorm', they scoff when I remark on what a great summer our city had for tourism this year. How fragile one must be not to want to get mistaken for one of the masses! Aren't we all – unless we've taken extreme measures to live off-grid, like a hermit or the Unabomber – part of the masses, and all the better for it, rubbing along with our various fellow citizens in a fully functioning parliamentary democracy?
In the past, it was just out-and-out snobs who looked down on others for taking holidays. 'Why do the wrong people travel?', wondered Noël Coward, before nipping off to his house in Jamaica to write yet another zinger:
'What compulsion compels them and who the hell tells them
To drag their cans to Zanzibar, instead of staying quietly in Omaha…
There isn't a rock between Bangkok and the beaches of Hispaniola
That does not recoil from suntan oil and the gurgle of Coca-Cola…
What explains this mass mania to leave Pennsylvania
And clack around like flocks of geese
Demanding dry martinis on the isles of Greece?'
Coward had the talent to render his snootiness amusing, but mostly it is people of no merit whatsoever who look down on their flight-mates. Losing at Brexit has made them even more bitter. 'It's the people you always see in airports having pints for breakfast', sneered the Sunday Times's resident Lady Muck, India Knight, a few years ago.
Travel was a flashpoint in the war of attrition between the woke and the bloke long before the pandemic, with air travel the pantomime villain – 'He's above you!' – of the whole climate-change racket. In a lovely bit of magical thinking, right up there with female penises or homeless beggars with white privilege, it appears that carbon footprints neutralise themselves when the passenger has been to a decent university. Remember Extinction Rebellion's Robin Boardman-Pattison decreeing that 'Air travel should only be used in emergencies', before being confronted with an endless vista of ski slopes and palm trees on his Instagram? Or XR's Zoe Jones, shown on social media enjoying boozing on the beach in New Zealand and bungee jumping over the Nile. That's not just a carbon footprint – that's a carbon clown-shoe footprint.
'But they're just kids!', one might say to excuse them. The drawback to this alibi is that adults of the eco-nut persuasion do it too – like Emma Thompson taking a flight of over 5,400 miles between Los Angeles and London (one-and-a-half-tonne carbon footprint) in order to get down wit da XR kidz. And of course, Harry and Meghan are the most flagrantly hypocritical of the bunch, forever bleating about saving the planet and then taking private jets the way other people take taxis. It's no coincidence that one of Prince Harry's side-hustles is 'Travalyst' – even the title seeks to reassure punters that they need no longer be planet-trouncing tourists but rather enlightened 'travellers'.
Some self-deluded souls seem to think that if you call yourself a traveller rather than a tourist, locals will like you more. But tourists don't scrounge in the streets whereas travellers increasingly do – as seen in the rise of the gap-year 'beg-packers', who are currently passing off pampered entitlement as roughing it, to the understandable disgust of many citizens of south-east Asia. Tourists are far more user-friendly than travellers, stashed neatly away in hotels, providing steady work for a vast number of locals. They leave neighbourhoods as real communities, as opposed to handy roosting posts for birds of passage on a bender.
The rise of Airbnb, in particular, has caused havoc for locals in 'travel' hotspots – and not just abroad. Last month, the Guardian ran a story about a Welsh schoolteacher whose landlady told her: 'I'm really sorry. My circumstances have changed and I need to give you six months' notice. I can get four times as much money on Airbnb and I would like you to leave, ideally by March, so I can start the new season.' One person's staycation is another person's eviction.
My own travel story is an unusual one. I didn't leave the British Isles until I was 35, when I went to the Maldives, after which it would be a rare year when I didn't take half a dozen holidays. (Once I actually took a tanning holiday in Tenerife solely in order not to rock up pale in Barbados a fortnight later.) However, like sex and drugs and rock'n'roll, I started feeling a few years back that I had had enough for nine lifetimes. But then again, I sit around doing a thing I love all day and so I don't want a break from my life. Most people don't, so they do – the kind who like a beer on the beach, and probably spent lockdown bringing things to the kind of people who now despise them. Like the dowager countess in Downton Abbey asking 'What is a weekend?', it is hard for people who do what they enjoy (or do nothing) to understand what holidays mean to those who do essential jobs, or jobs they don't particularly enjoy just to make a living.
Looking at the queues, cancellations and price rises that now face the would-be vacationer, I'm so glad I was footloose way back when. Because the golden age of travel wasn't when a few posh people flew – it was when we all did, from 1970 to 2020. When we were proud to be the masses, living in modern times, when life was full of possibilities. And when a map of the world looked like a promise – not a threat.
Julie Burchill is a spiked columnist. Her book, Welcome To The Woke Trials: How #Identity Killed Progressive Politics, is published by Academica Press.
To enquire about republishing spiked's content, a right to reply or to request a correction, please contact the managing editor, Viv Regan.