Spare us Prince Harry's woke holidays
'Sustainable' tourism patronises locals and travellers alike.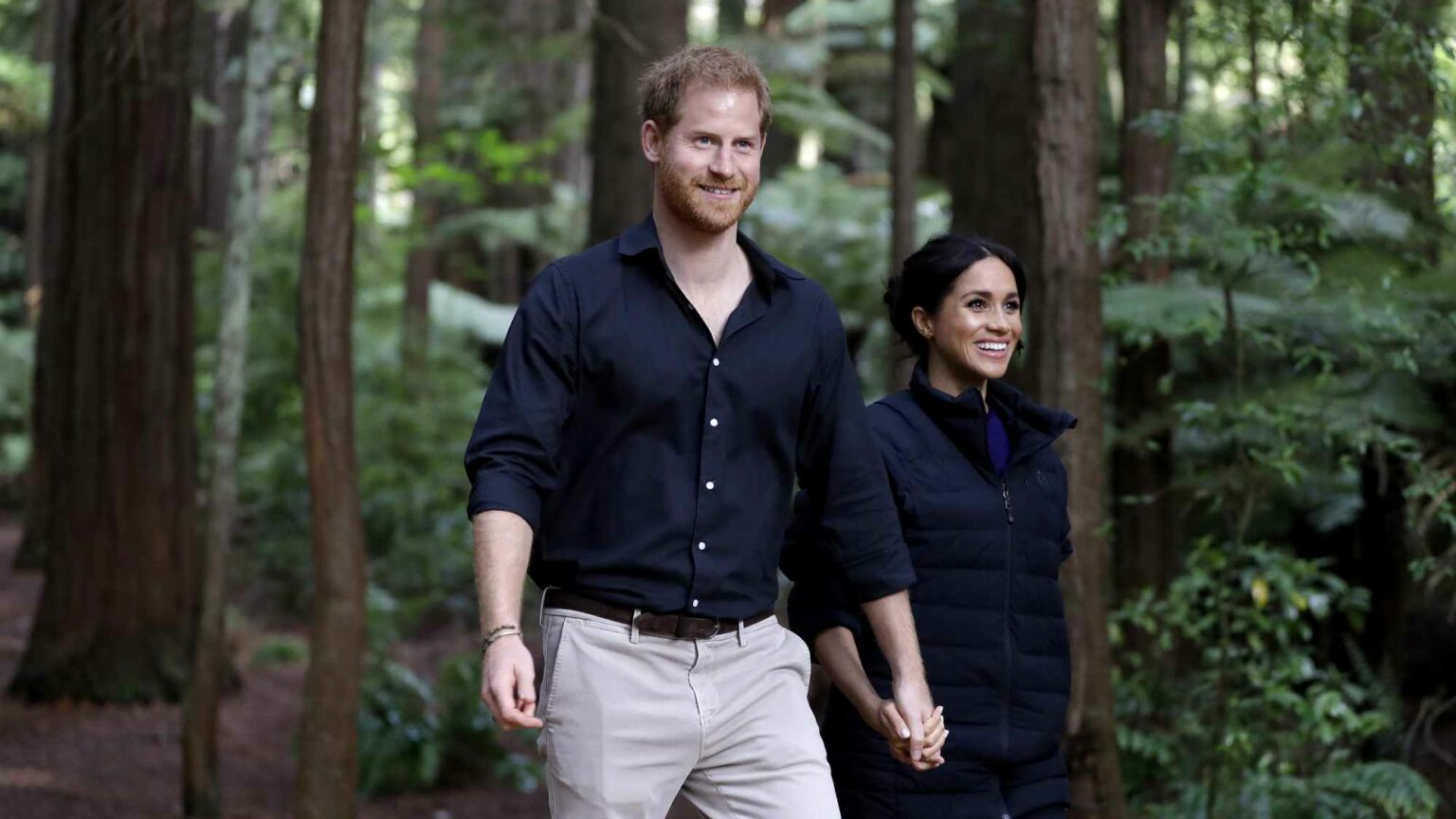 The jet-setting Prince Harry has a lot to say about how other people should live. So it is no surprise that his woke gaze has now turned to tourism – 'sustainable' tourism, naturally.
Travalyst is a new venture led by the Duke of Sussex, in partnership with big travel firms like Booking.com, Expedia, Google, Skyscanner, Trip.com, Tripadvisor and Visa. Its aim is to develop a 'sustainability' scoring system, which can bring about 'the systemic changes needed in order for sustainable travel to be taken out of the niche and into the mainstream'. So far, it succeeds only in patronising locals and tourists alike.
In the venture's new promotional video, Harry singles out New Zealand as a country of 'sustainability pioneers', thanks largely to its indigenous Maori population. According to Harry, 'the Maori culture inherently understands sustainable practices and how to take better care of our life-giving land, which are critical lessons we can all learn'. Quite how these 'lessons' will be put into practice in Harry and Meghan's £11million mansion in Montecito, California is unclear.
Harry and the Travalyst team seem to view Maori culture as intimately tied to the custodianship of nature. This is less than half of the story. Nowadays, Maoris are integrated into New Zealand's mainstream political and cultural life. And many who aren't seek social and economic advancement just like everyone else.
Sensitivity to others' cultures is no bad thing, of course. But the message from Travalyst – that tourists should ditch the holiday resort and instead 'form an authentic connection to nature, people and culture' among the Maori – is extraordinarily condescending. It treats Maori life as something akin to an artefact in a museum. And it denigrates the modern, wealth-creating culture that Westerners (including the Sussexes) have benefitted so handsomely from.
Harry's plea for sustainable travel is aimed not at his fellow wealthy elites, but at regular holidaymakers whose behaviour he wants to change. To this end, one of Travalyst's first gimmicks is a kind of Tripadvisor in reverse. You, the tourist, are given a rating. 'We're encouraging people to flip the script. We're always being asked for our feedback on our trips and experiences… what would happen if our holiday rated us?', says the Travalyst website.
By answering five questions, you can get your personal score as a sustainable traveller, along with advice on how you can make better, more sustainable holiday choices.
The questions are banal, but the 'right' answers betray the elitist green politics beneath. Favoured answers include: 'I like staying in one place and getting to know the community' and 'I aim to respect the culture by learning as much as possible'. To be sustainable, Travalyst says tourists should 'find accommodation that is self-sufficient or grows its own produce, like campgrounds that have community gardens'.
You will get a lower rating if your aim is 'to bounce around and do as many things as possible' or 'venture off the track like a survivalist'. And if your feeling on returning home is 'I live life in holiday mode. On to the next destination!', then, according to Travalyst, you are just not trying hard enough to be sustainable.
One question asks: 'How do you choose the places you go to?' You can respond with: 'I just follow everyone else', 'I look at how I can benefit the community', and 'I see what's more Insta-worthy'. The message is clear: you can either be an ethical, sustainable traveller or you can be a shallow tourist.
In the Travalyst video, Harry is chased and eventually cornered by a New Zealander with a clipboard who holds him to account for dropping a sweet wrapper on a beach some years earlier. The duke is then told he has scored three stars out of five in his Travalyst rating. He gets plus points for only using one towel during his trip, for buying local honey and for turning off the tap when he brushes his teeth. Is this really what holidays are supposed to be about?
For many of us, a holiday is just what we need to relax, unwind or discover something new – especially after the many months of restrictions on travel thanks to Covid-19. But for our patronising elites, our holiday choices are just another excuse for them to lecture us about the 'correct' attitudes and behaviours. You might have thought going on holiday would allow you to leave your worldly cares behind. Now, thanks to 'sustainable travel', even your time off could soon be monitored, regulated and subjected to woke hectoring.
Jim Butcher is a lecturer at Canterbury Christ Church University.
To enquire about republishing spiked's content, a right to reply or to request a correction, please contact the managing editor, Viv Regan.