The 1990s were a holiday from history
The mourning of Mikhail Gorbachev is tinged with nostalgia for a bygone age.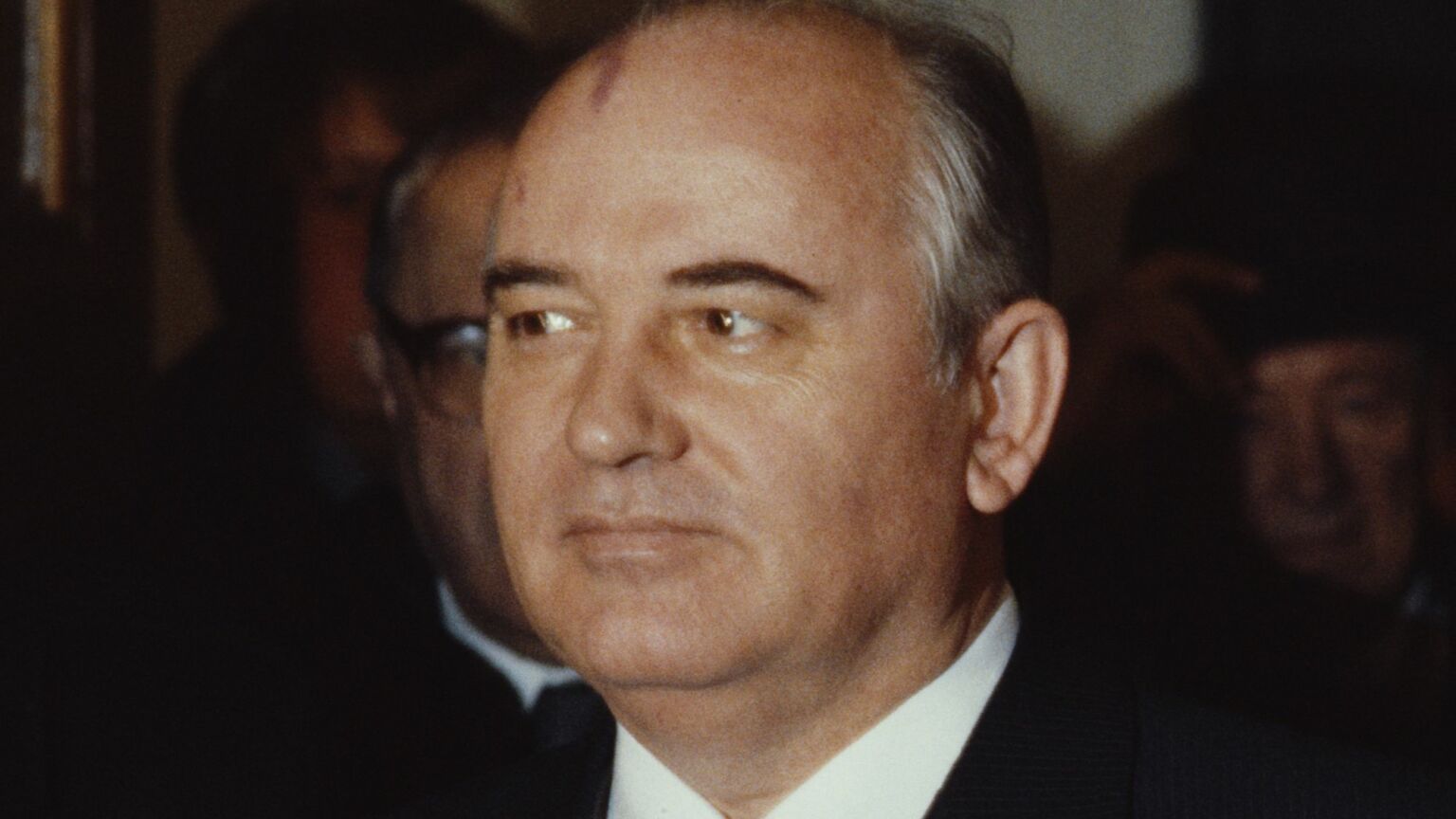 Mikhail Gorbachev – the last leader of the Soviet Union, who died earlier this week – was a hero to the peoples of the democratic, free world as he helped to bring the Cold War to an end in 1991. But he came to be hated in Russia for bringing about the demise of the Soviet Union, ushering in years of economic chaos and oligarchical corruption. Such a contrast in views is hardly surprising. It was the West that won the Cold War, and the Russians who lost it.
And right from the moment his death was announced another trope emerged. Gorbachev's liberal, co-operative politics of yesteryear were immediately contrasted to the villainous bellicosity of Vladimir Putin, the man who rules over Russia today.
The contrast between 1991 and 2022 is indeed stark – and not just in Russia. The 2020s have already proved such a fraught, frightful time – with Covid, the war in Ukraine, inflation and the cost-of-living crisis.
Indeed, the 21st century more broadly has been an unhappy era so far – ever since it kicked off in earnest on 11 September 2001. This was followed by wars in Afghanistan and Iraq, the 2008 financial crash, Islamist terrorism in Europe and now the divisive and abrasive culture wars engulfing the West.
Truth be told, the world in which Gorbachev assumed power in the 1980s was scarcely happier than today. The prospect of nuclear war hung over the globe back then. It had done so for decades, and would continue to do so until the end of the Cold War in 1991. Then, for 10 years, we enjoyed a freak holiday from grim reality.
In hindsight, the 1990s seems a tranquil and settled time. Even the early recession of that decade seemed to pale away swiftly. Such was the early sense of euphoria after 1991 that commentators and intellectuals even began to talk of the 'end of history'. There was supposedly going to be a permanent democratic, liberal, centrist status quo – symbolised by that sunny duo of Clinton and Blair. This was also a time when playful postmodernism meant we didn't need to take anything seriously anymore.
While some viewed the 1990s through the prism of triumphalism, many just felt relief after the oppressive years of the Cold War, and after decades of left-right antagonism. Those years from 1991 to 2001 are now coloured, or tainted, by nostalgia. 'It was, in retrospect, a remarkably easy time to be alive', as Chuck Klosterman writes in The Nineties. 'It was a good time that happened a long time ago.'
One can't help but suspect that this week's effusive tributes to Gorbachev have been informed by this 1990s nostalgia. He has become a symbol of that epoch, rather than of the one he actually ruled in. He is someone who is imagined to have brought about the good times – good times that were all too brief, before Russia and the world went bad again.
In truth, it was always naive to think that the cosy consensus of the 1990s – that holiday from history – would last forever.
---
You can never satisfy the trans lobby
This week, Canadian prime minister Justin Trudeau set out his government's 'Two-spirit, lesbian, gay, bisexual, transgender, queer, intersex, and additional sexually and gender-diverse people (2SLGBTQI+) action plan'. It includes provisions to fund 'community' groups, to make 'conversion therapy' a crime and to consult on other reforms to the criminal law to 'protect' so-called 2SLGBTQI+ people. Trudeau said it was his 'hope that with this $100million measure… we will achieve a future where everyone in Canada is truly free to be who they are and love who they love'.
Such remarks are typical of the cant of those beholden to the radical trans lobby – which now apparently describes itself with an ever more bewildering set of numbers, letters and symbols. It is one thing 'being who you are', which most people have no objection to. It is a different matter to insist, as the trans lobby does, that others must address you as you demand – with preferred pronouns, for instance. And it is a different thing still to have people prosecuted or sacked if they don't comply with these demands.
Indeed, of all the countries on Earth, Canada already takes one of the most punitive stances on those who 'misgender' others. Misgendering is even considered by the Canadian courts to be a human-rights violation.
Yet still the new trans initiatives and criminal laws keep on coming. Rather than making Canada more free, appeasing the trans lobby has made it even more authoritarian and intolerant.
---
The war on meat and masculinity
In France this week, a prominent Green MP, Sandrine Rousseau, condemned the male predilection for barbecues as harmful to women and the environment. According to Rousseau, the ritual of a man taking command of a barbecue to cook steaks over hot coals is not only symbolic of men's desire to control women – it is also symptomatic of a masculine indifference to the fate of the climate.
'We have to change mentalities so that eating an entrecôte steak cooked on a barbecue is no longer a symbol of virility', she told fellow Green members in Grenoble. A typically male diet emits 41 per cent more greenhouse gas than a female's, Rousseau noted. And for good measure, she added that men are also overwhelmingly responsible for the evils inflicted on human society throughout history – from wars to climate change. 'It really is [male] virility that produces these deaths', she argued.
The French have a noble history for over-theorising, which is often their virtue. But thesis-mongering can just as often be their downfall. Rather than conflating climate change with misogyny, a pragmatic and diplomatic approach might try to disentangle the two and simply urge people to eat less meat. But no, there always has to be a smart-arsed theory.
Luckily, there are still some uncluttered minds in France. Strong words of commonsense came from the Communists in response. 'You eat meat according to what you have inside your wallet, not inside your underpants', said their leader, Fabien Roussel. Meanwhile, Nadine Morano of the conservative Républicains said we should 'Stop blaming boys for everything. Stop "deconstructing men".'
Morano is right. It's time we challenged the belief that there's something inherently wrong with being a man.
Patrick West is a spiked columnist. His latest book, Get Over Yourself: Nietzsche For Our Times, is published by Societas.
To enquire about republishing spiked's content, a right to reply or to request a correction, please contact the managing editor, Viv Regan.