Why we're all nostalgic for the Nineties
It was a far freer and easier time to be alive.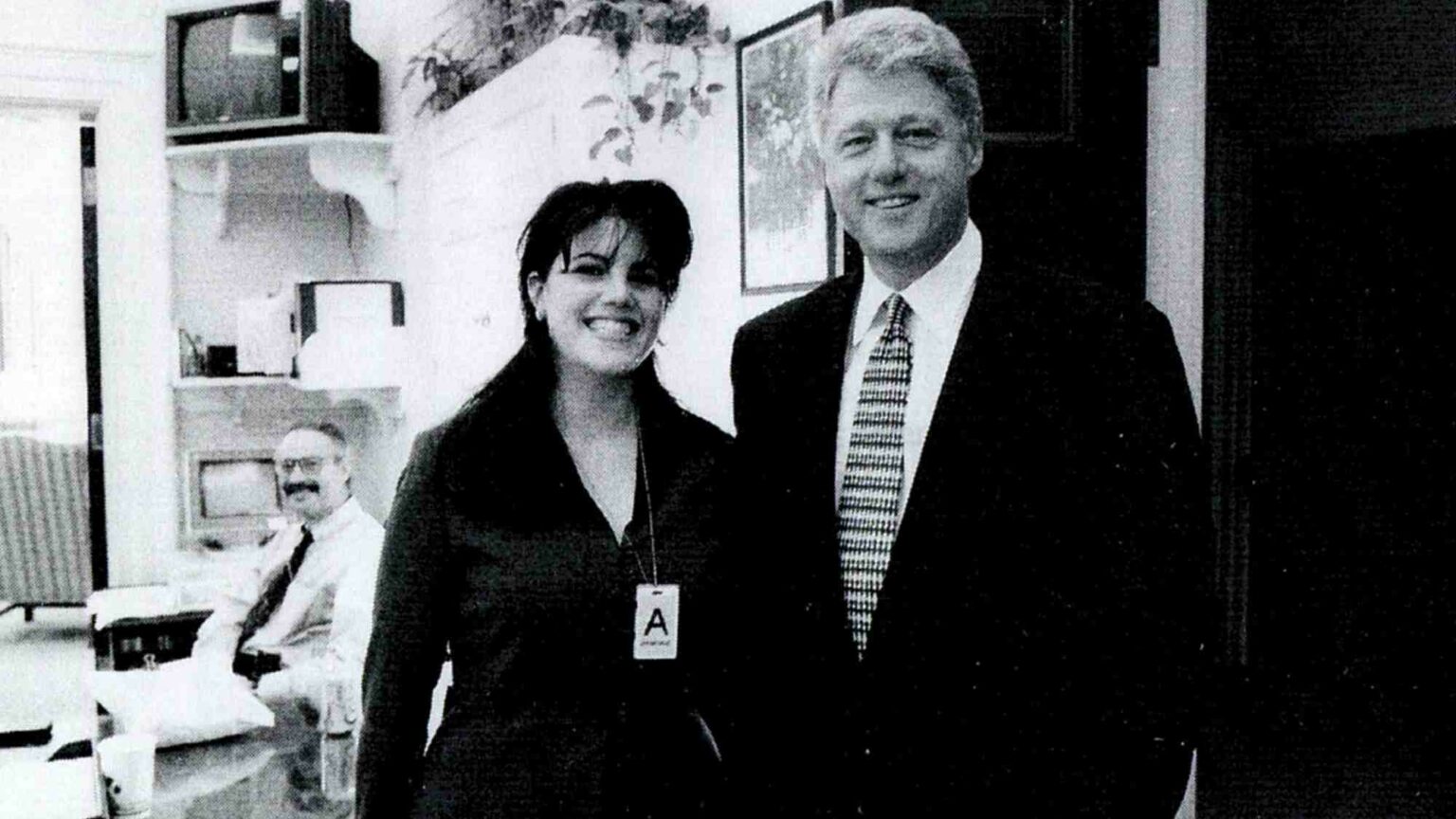 In The Nineties, American author Chuck Klosterman explores that decade's films and music, political scandals and cultural trends, evolving media and mores, elections and (minor) wars. And, oh yes, the rise – seemingly not much noticed at the time – of this thing called the internet, which would inexorably and radically transform all of the above and everything else besides.
I enjoyed it a lot. The book's series of linked essays are smart, engaging and mercifully free of overweening ideology. It has that breezy, easy prose style familiar from similar 'pop intellectual' books – think David Foster Wallace, et al – or, these days, from online 'long-reads'. It's not quite as brilliant as Wallace could be, in non-fiction at least (Infinite Jest, mentioned by Klosterman as the 'most common candidate for greatest novel of the Nineties', is surreally awful in places). Nor is it nearly as annoying and self-regarding as today's long-form online commentary.
But there's a nagging question underneath: am I enjoying this primarily because it speaks to me, subjectively? Is it all just a big dopamine hit, making brain nodes marked 'Nostalgic Memories' spark into overdrive at every mention of Y2K and Bret Easton Ellis, Reservoir Dogs and Monica Lewinsky?
In short, do I like The Nineties because I fondly remember the Nineties?
Klosterman, born in 1972, wryly confesses that his 'experience across the decade was comically in line with the media caricature of Generation X, almost as if I were a character in a movie set in 1994'. My feelings, revisiting that time through his prism, are broadly similar.
I'm a year younger than Klosterman but was every bit the sarcastic, apathetic, middle-class Nineties cliché – right down to the ironic cardigans and performative 'ugh, whatever' attitude. Sarah Dunn's brilliantly funny Official Slacker Handbook (1994) felt like it was written specifically for me.
Which is strange in a way. Much of The Nineties centres on US events, while I grew up in Ireland. But such is the reach and impact of American culture and media that I recall most of these stories as clearly as Irish elections, scandals and sports results. So reading about, say, OJ Simpson's trial is pure, uncut nostalgia. But would it be so fascinating to someone who wasn't there when it happened?
Thematically, Klosterman hits that sweet spot where pop culture melds with social and political issues. He roams from barely remembered sitcoms and car adverts to major-at-the-time stories such as Rodney King, Ross Perot and the Berlin Wall – tracing connections and drawing (sometimes hesitant) conclusions.
The decade properly began, he plausibly argues, with the September 1991 release of Nirvana's Nevermind – 'When the Nineties became a recognisable time period with immutable values' – and ended on 11 September 2001, when 'the Nineties collapsed with the skyscrapers'.
Klosterman describes the period vividly, recounting seminal events and people, from the sublime to the ridiculous: Bill Clinton, Michael Jordan, grunge, Friends, the LA Riots, PC and the PMRC, Columbine, Timothy McVeigh, Dolly the sheep, Beavis and Butt-Head.
More importantly, he captures the feel of the decade – a sense of what it was like to be there. It was, he says, a relatively easy time to be alive, at least in the developed world. The Cold War had ended. Economies were healthy. People had more rights and freedoms than ever.
The types of controversies that engulfed public life – Kenneth Starr's pursuit of philandering Bill Clinton is a prime example – now appear absurdly inconsequential, in our era of wild-eyed divisiveness, pandemic hysteria and actual war in Europe.
It was a nice time to be young, too. All the freedom of post-1960s social liberation, none of the toxic shit that's drowning young people in the digital age. Television, Klosterman writes, was an enormous influence on society, frequently a bad one. But it doesn't appear to have had as transformative an effect as the internet on callow minds.
I cheered aloud, semi-sincerely, at Klosterman's recollection of the decade's 'coolness is everything' aesthetic. Irony was similarly a defining characteristic of the Nineties Weltanschauung.
You hated sell-outs, but not fully seriously. You mocked sincerity, but were sincere in that mockery. Indeed, you respected sincerity to a degree, if it meant someone wasn't a shill or a hack and was keeping it real, man… but not too much. Tongue had to remain in cheek, most of the time.
This irony – a kind of distancing from other people, from what was happening and even from oneself to some extent – was self-indulgent, a little childish. The sort of thing of which older people would rant, 'Isn't it nice for you to have that luxury!'.
Well, yeah: it was nice. Fighting in a war might be more meaningful or grown-up or 'real' than having too much free time and moaning about Alanis Morissette's stratospheric popularity… but it's still fighting in a war. It's pain and misery and death.
The Nineties weren't 'better' than any other decade – how does one measure that anyway? – but, as recalled in this book, it was a pretty good time to be young and alive.
Or am I being sarcastic? Honestly, I can barely tell anymore. Oh well, whatever.
Darragh McManus is an author and journalist. Visit his website here
To enquire about republishing spiked's content, a right to reply or to request a correction, please contact the managing editor, Viv Regan.