The elite's green fantasies are finally unravelling
The desperate scramble for fossil fuels now makes the posturing of COP26 look almost otherworldly.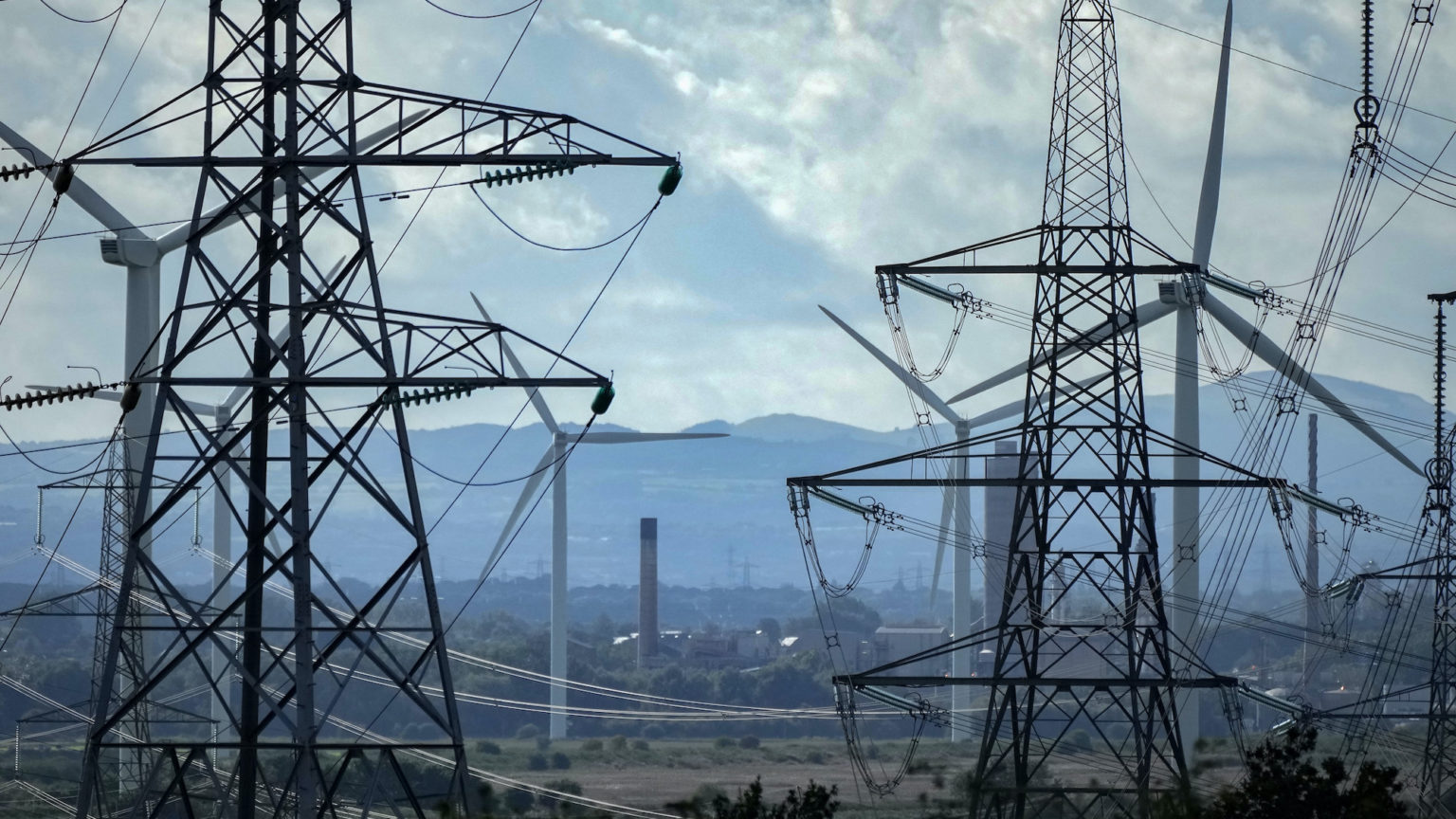 As the mother of all energy crises starts to bite, with fears of energy rationing, fuel poverty and blackouts looming on the horizon, we might just be starting to see a flicker of self-awareness, the tiniest recognition of reality, coming from the UK's green political class.
After all, for at least the past decade, our energy policy has been driven by a singular, myopic concern – reducing CO2 emissions to mitigate climate change. As a result, successive governments have not only failed to secure cheap and abundant supplies of energy – politicians have also tended to boast about their plans to make our supplies more precarious. Reliable but CO2-emitting fossil fuels were out and 'carbon-neutral' but unreliable wind and solar were in. Even nuclear power, which produces carbon-neutral energy, has been neglected and derided by our green elites.
Now a partial reverse-ferret is underway. As we struggle to scrape together adequate supplies of gas for the coming winter, as the price of energy rockets to unaffordable heights, suddenly energy security is at the top of the agenda.
Today Boris Johnson is using his final speech as UK prime minister to assert the primary importance of energy security. He says the nation needs energy in the future to be 'cheap, clean, reliable and plentiful'. And he denounces the 'myopia' and the 'short-termism' that has led the UK to not complete a single new nuclear reactor in 27 years. Johnson's parting pledge is to build eight new nuclear reactors, at a pace of one per year.
Of course, Johnson does not name the obsession with the climate as the chief culprit – nor does he call for a rethink on unreliable renewable energy or Net Zero targets. But it is a striking change in emphasis from a PM who just nine months ago, at COP26 in Glasgow, was channelling his inner Greta, denouncing the evils of the Industrial Revolution as he tried to corral other world leaders into dismantling their energy supplies.
Behind the scenes, the u-turns are even more dizzying. We're seeing a flurry of new drilling licences for North Sea oil and gas. Ministers are pleading with oil-and-gas firms to invest in new infrastructure, pushing against years of government policy and so-called ESG initiatives from the business world, which were designed explicitly to throttle such investment.
Meanwhile, gas-storage facilities are being brought out of retirement – such as the Rough facility in east Yorkshire, once the UK's largest, which was closed back in 2017. And fracking, which for years has been frustrated by overzealous regulation and was suspended entirely in 2019, is expected to get the green light when the next PM assumes office.
Even coal – the most demonised of fossil fuels – is making a comeback. At least three coal plants that were due to be shut down will have their lives extended. This is despite the fact that the UK is officially committed to ending its use of coal power by 2024.
Indeed, eliminating coal was the central aim of last year's COP26. In the run-up to Glasgow, COP president Alok Sharma posed for selfies in front of a live demolition of the Ferrybridge coal plant. And by the end of the summit, when India and China scuppered a deal that would have ended coal use across the world, Sharma was brought to tears.
Looking back on COP26 now, amid our mounting energy crisis, it seems almost otherworldly. World leaders, royals, archbishops, UN dignitaries and NGOs were gathered in Glasgow with the main aim of banishing the very energy sources that we are now so desperate to get a hold of.
Of course, there are still far too many among the elites who are clinging to their green dreams, even as they collide so painfully with reality.
Take Ed Miliband, shadow climate and Net Zero minister and architect of New Labour's Climate Change Act. Miliband blames the energy crisis on our alleged lack of climate action. He claims that energy bills are high because we don't have enough onshore wind or solar. Then there's Lib Dem leader Ed Davey, who says he's 'proud' to have been the 'person who basically stopped the fracking industry in this country', despite the energy crisis. He plans to contest future by-elections on an anti-fracking platform.
Such is the blind and obstinate commitment to green thinking that, even in the worst energy crisis of the century, there are still demands to make our energy supply even more scarce, even less secure and even more unreliable than it already is. But at least some light is finally getting through the cracks.
The energy reverse-ferret is too little, too late, of course. There is simply not enough time before this winter to get enough projects online to save us from a severe and painful crisis. Years of elite complacency and green wishful thinking have left an unholy mess, which won't be cleaned up overnight. Still, at least some are seemingly starting to realise that we can't run an advanced, industrialised country without a secure supply of energy.
To enquire about republishing spiked's content, a right to reply or to request a correction, please contact the managing editor, Viv Regan.