The EU wants to humiliate Poland and Hungary
Brussels is using its financial muscle to punish rebellious member states.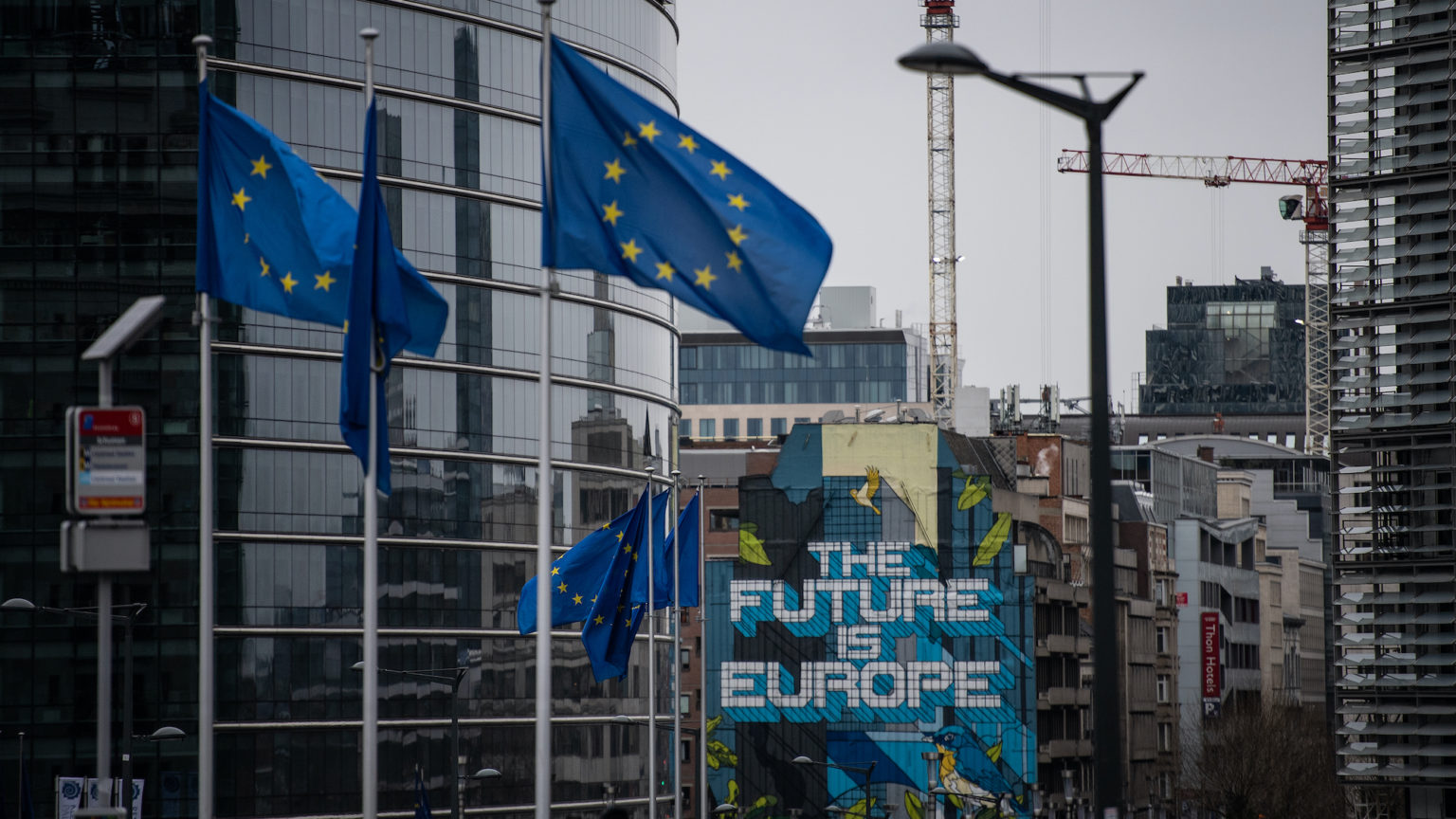 The gravest danger for Poland today lurks not in Moscow, but in Berlin and Brussels. This is the incendiary warning from Adam Glapiński, the chief of Poland's central bank. Earlier this month, he accused Germany of wanting to recapture 'in some form' territories lost in 1945 and of planning 'the subjugation of this entire belt of countries between Germany and Russia'. According to Glapiński, it would do this by creating a European federal state, led from Berlin.
Though Glapiński's inflammatory remarks were intended for a domestic Polish audience, they are a clear sign that tensions between Poland and the European Commission are deeper than ever.
It's a similar story with the EU and Hungary. Indeed, the EU is withholding promised funding, intended for the post-pandemic economic recovery, from both Poland and Hungary. Both stand accused by Brussels of violating the 'rule of law'.
Poland and Hungary see their battles with the EU through different lenses. For many Poles, the EU is simply an extension of Germany. They view European Commision president Ursula von der Leyen – ally of former German chancellor Angela Merkel – as the executor of Germany's will. Hungarians, on the other hand, tend to view the Brussels bureaucracy itself as the problem. In the Hungarian view, von der Leyen's EU is forcing its own brand of woke ideology on member states, more or less independently of Berlin.
Whichever view is closer to the truth, one thing is clear: the conflict is far more complex than the EU's accusations imply. Ostensibly, the EU is concerned about democratic backsliding, interference in the independence of the judiciary and corruption. The EU cites these reasons for not paying out packages of grants and loans worth €35 billion to Poland and €17 billion to Hungary.
But many of the EU's claims just don't add up. It is highly debatable whether Hungary is any more corrupt than, say, Italy, Bulgaria, Slovakia or Romania – all of which received their recovery funds without a hitch. Budapest has even pledged to change its public-procurement procedures and has introduced new anti-corruption measures to try to satisfy the EU's demands. Yet the EU has not budged.
As for Poland, in May its parliament approved judicial reforms that were expected to unlock the EU funds. Indeed, at the time, the European Commission gave Poland assurances that these reforms would be enough. But, earlier this month, new 'milestones' for Poland to reach appeared seemingly out of the blue.
The Polish government blames Germany and von der Leyen for this. It has accused Berlin of stealing Polish money. There is now a growing sense in Warsaw that the Commission is deliberately trying to humiliate the Polish government ahead of the upcoming elections, in order to hamper the ruling Law and Justice Party's efforts to win another term.
Budapest also feels that the EU keeps moving the goalposts. Though the government remains optimistic, many in Hungary believe that no matter what Budapest does, it will lose some or all of the funds earmarked for its post-pandemic recovery effort.
Essentially, Hungary and Poland can see that they are being punished not for corruption or democratic backsliding – but for straying from the EU line on the future of the European Union, on wokeism and on migration. Every divergence from the current European mainstream is treated by Brussels as a cultural crime.
What this struggle is really about is independence and national sovereignty. The question it raises is this: will the EU be ruled by its member states or by the unelected bureaucracy of Brussels?
It is hard to predict who will win. What is clear is that Brussels not only wants to make Poland and Hungary comply, but also to humiliate them. It wants to force Budapest and Warsaw to toe the line. And it wants to put a stop to their dissent while their increasingly successful economies are still vulnerable to EU blackmail. Should the Commission succeed, it would serve as a warning to other small EU countries – to stay in line, or else.
The situation is precarious. The deadline for the EU to reach agreements with Poland and Hungary over the Covid recovery funds is officially just four months away. In truth, if there is no breakthrough by October, the likelihood of a deal is very small. In that case, Poland and Hungary would certainly retaliate with any means at their disposal. For the EU to get itself embroiled in such a row, in the middle of the biggest geopolitical crisis of the century, will hurt it deeply. Poland is even threatening to rethink its relationship to the EU entirely.
Whether a sensible compromise on the recovery funds can be reached remains to be seen. One thing is for sure: there are deep ideological fault lines dividing the EU and Central Europe. This row is not going away any time soon.
Attila Demkó is the head of the centre for geopolitics at Mathias Corvinus Collegium (MCC) Budapest.
To enquire about republishing spiked's content, a right to reply or to request a correction, please contact the managing editor, Viv Regan.