This war on 'whiteness' is taking us backwards
Mohsin Hamid's The Last White Man is packed with all of today's regressive, right-on prejudices.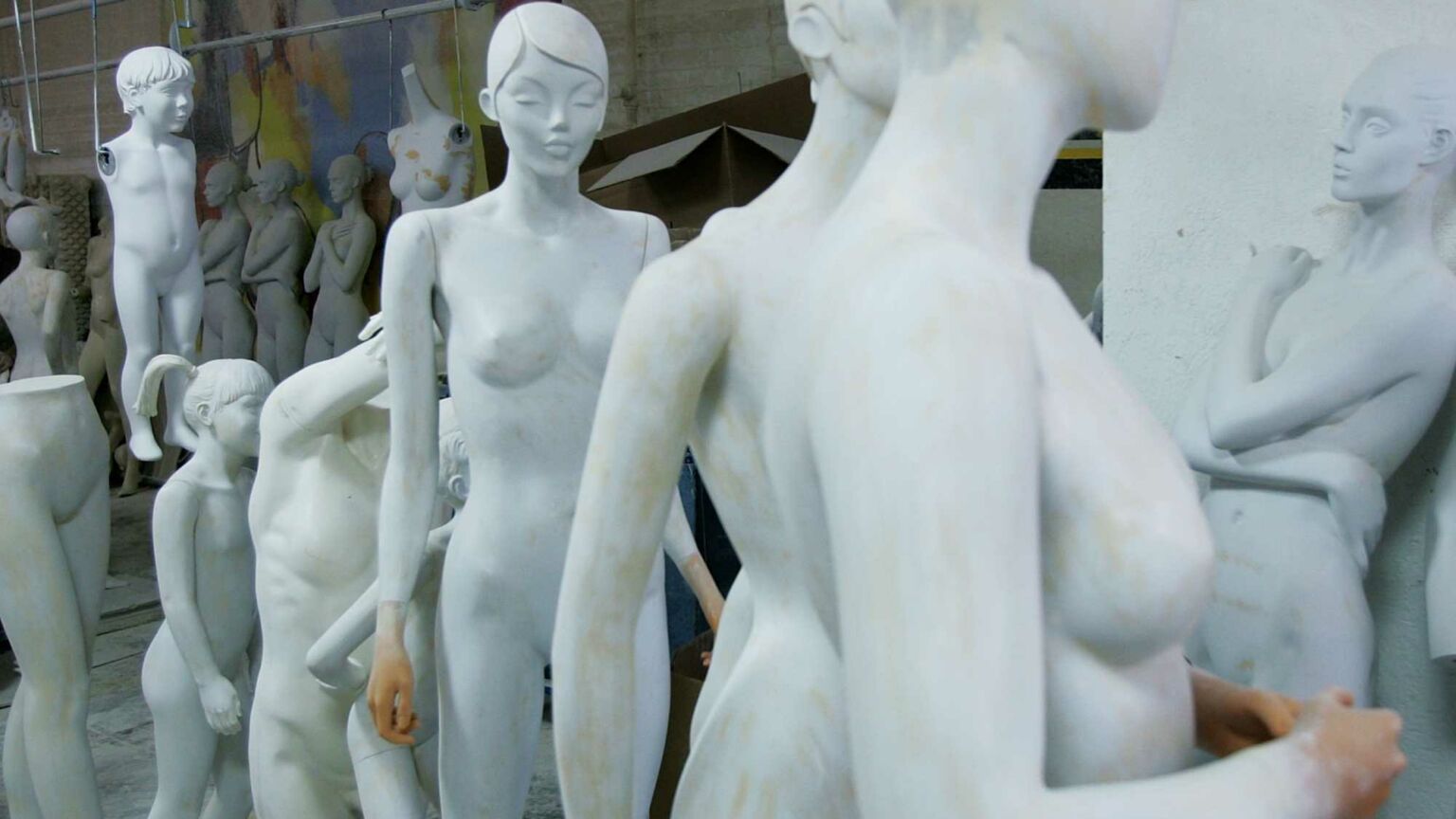 A television production company once offered me the opportunity to black up for money, by repeating the experiment that brought John Howard Griffin to prominence with the book, Black Like Me, published in 1961. In 1959, Griffin started documenting his sojourn throughout the segregated southern states of America, while Jim Crow laws were still enforced, and with evidential prejudice a common occurrence for black Americans. Griffin was a white man who darkened his skin – with the aid of the drug methoxsalen – to temporarily experience life as a black man. His account became a magazine article, and later Black Like Me, which took its title from a line in a poem by Langston Hughes.
Had I taken up the offer, I would have been filmed in the north of England living with a black family, recording the 'low level' racism I was expected to encounter before returning, along with my natural pigmentation, to compare experiences.
My agent suggested the insurance premium would be extortionate. Had I seriously considered the project, I'd have been more concerned about how producers would pass off a bald white man – a natural redhead, with a natural sense of rhythm, no less – as black. Griffin embarked on similar assignments several times in his lifetime, which led to health issues but not skin cancer, which for a time was rumoured to have killed him. 'The process has improved a lot', I was assured by confident producers. Furthermore, they had previously succeeded in the same endeavour but without the drugs, and with an ageing cockney comic as the guinea pig. 'We once turned Mike Reid into a Rasta', they added.
Inevitably, there are more pressing concerns arising from such an undertaking, as well as matters that resonate long after Jim Crow went the way of cake-walking minstrels. What if your natural, whiter shade of pale pink doesn't return? You'd be everything that Rachel Dolezal wants to be, and all that Shaun King claims to be, but it would be entirely superficial. Your new ethnicity would literally be skin deep. How would you react? How would others react to you?
These questions are crucial to the premise of the latest novel by Princeton and Harvard alumnus and author Mohsin Hamid. Initially, the plight of the white protagonist in The Last White Man is less in keeping with the Griffin experience than Kafka's Gregor Samsa, when he awakes to find he has metamorphosed into a giant insect. In the Hamid novel, the character of Anders rises one morning to be confronted with the realisation that his skin has changed colour; he has transitioned from white to black. Judging by the reaction of relatives and neighbours, being a giant insect would have brought a more measured response: no bigotry, violent attacks or prospective in-laws bringing up the Great Replacement theory.
The central conceit here is both tired and old – quaint, even. Before Griffin embarked on his racial adventure, someone attempted something similar in the 1940s. Black Like Me became a film in 1964, and six years later Watermelon Man, directed by Melvin Van Peebles, was released. The latter is a fictional tale akin to that covered in the Hamid novel: a white man turns black in an American suburb. A black actor was enlisted to play the part, along with a black director, such was the sensitive nature of the content at the time. But race relations had made progress in the decade since Griffin went on his travels. Schools had been desegregated; civil-rights acts had been passed. Black voices were louder, afros were higher, as pride and protest combined to dominate a Black Panther movement more politically radical than an older NAACP crowd who, with their saggy suits and slicked-back hair, were regarded as outworn, outmoded and – even worse – white in comparison.
The songs of the time reflected the news that further change was imminent. At best there was 'Black Pearl', 'Young, Gifted and Black'; at worst those that made it into the musical Hair (see 'Colored Spade'). In anticipation of the distant age of diversity, there was a nod to the news that race wasn't solely a black and white issue. The songwriter Jimmy Webb took up the challenge from Sammy Davis Jr to write a song about those who shared his predicament (small, black, Jewish, glass eye): 'If white is right / And black is beautiful / when can brown begin?' The bigger problems around race had some way to go, but there was an awareness and an awakening in the offing. Not quite the melting pot that Blue Mink promised at the time, but something was stirring. 'A race of people is like an individual man', Malcolm X said, 'until it uses its own talent, takes pride in its own history, expresses its own culture, affirms its own selfhood, it can never fulfil itself'.
Arguably, what has changed is that whereas 'blackness' was the problem for reactionaries in the past, 'whiteness' is a problem for radicals in the present. It's a trend that The Last White Man taps into. The fact that Anders has an issue with the state he finds himself in is attributed to racism, rather than the natural reaction of someone confronted with an event that removes who and what he is. Hamid writes: 'He was overtaken by emotion, not so much shock, or sorrow, though those things were there too, but above all the face replacing his filled him with anger, or rather, more than anger, and unexpected, murderous rage. He wanted to kill the coloured man who confronted him here in his house, to extinguish the life animating this other's body, to leave nothing standing but himself, as he was before.'
When it transpires that he's not alone, and many more are undergoing a similar dramatic transition at a rapid rate, the development takes a sinister turn. Renaud Camus' Great Replacement Theory rears its head, as it often does in certain circles. Paradoxically, those on the left say it is a conspiracy theory touted by racists and Zionists, while celebrating the fact it forecasts that whitey is on the way out.
At present, and certainly in The Last White Man, the implication is 'whiteness' needs to be eradicated so as to achieve that post-racial utopia in which every man is judged by the content of his character, rather than the colour of his skin. Although increasingly he is judged primarily on the colour of his skin, rather than merit, talent and ability, to achieve the required quotas. Unless the French writer's racial theory gathers momentum, we must assume it is 'whiteness' that's being eradicated here rather than white people. Clearly they are needed to be the patsy, the fall guy; to be accountable for white supremacy; to benefit from white privilege; to be accused of cultural appropriation. Susan Sontag launched this theme back in 1967 in the Partisan Review, declaring that 'the white race is the cancer of human history'.
Academics on social media pick up the baton and run with it on Twitter in the present. Those with names you can't be bothered to learn, and profile pictures you'd prefer not to linger on, who tweet on abolishing whiteness. To these figures the purpose of white people is to play the honky Uncle Tom, with the cake-walking and eye-rolling replaced by raising the fist and taking the knee. But what if – as some people intimate, with some trepidation – rather than simply acquiescing, they decide to take pride in their history and affirm their selfhood. In the manner that Malcolm X suggested, races, like individuals, need to do.
It's a problematic development, a regressive step that could result in deeper division. But, ultimately, it is not just white people who are tired of the anti-white trend taking hold. A variety of races and hues are united against the grifters and hustlers pushing this narrative because it's a nice little earner, and it raises the profile of those with little else to recommend them. This solidarity alone reveals how much we've evolved and matured in the matter of race since Black Like Me was published. It's a more positive indication of how far we've progressed than a 21st-century novel about a white man who wakes up black.
Michael Collins is a writer, journalist and broadcaster. He is the author of The Likes Of Us: A Biography of the White Working Class.
To enquire about republishing spiked's content, a right to reply or to request a correction, please contact the managing editor, Viv Regan.