Macy Gray and the poison of cancel culture
Gray has been defamed and threatened simply for speaking the truth.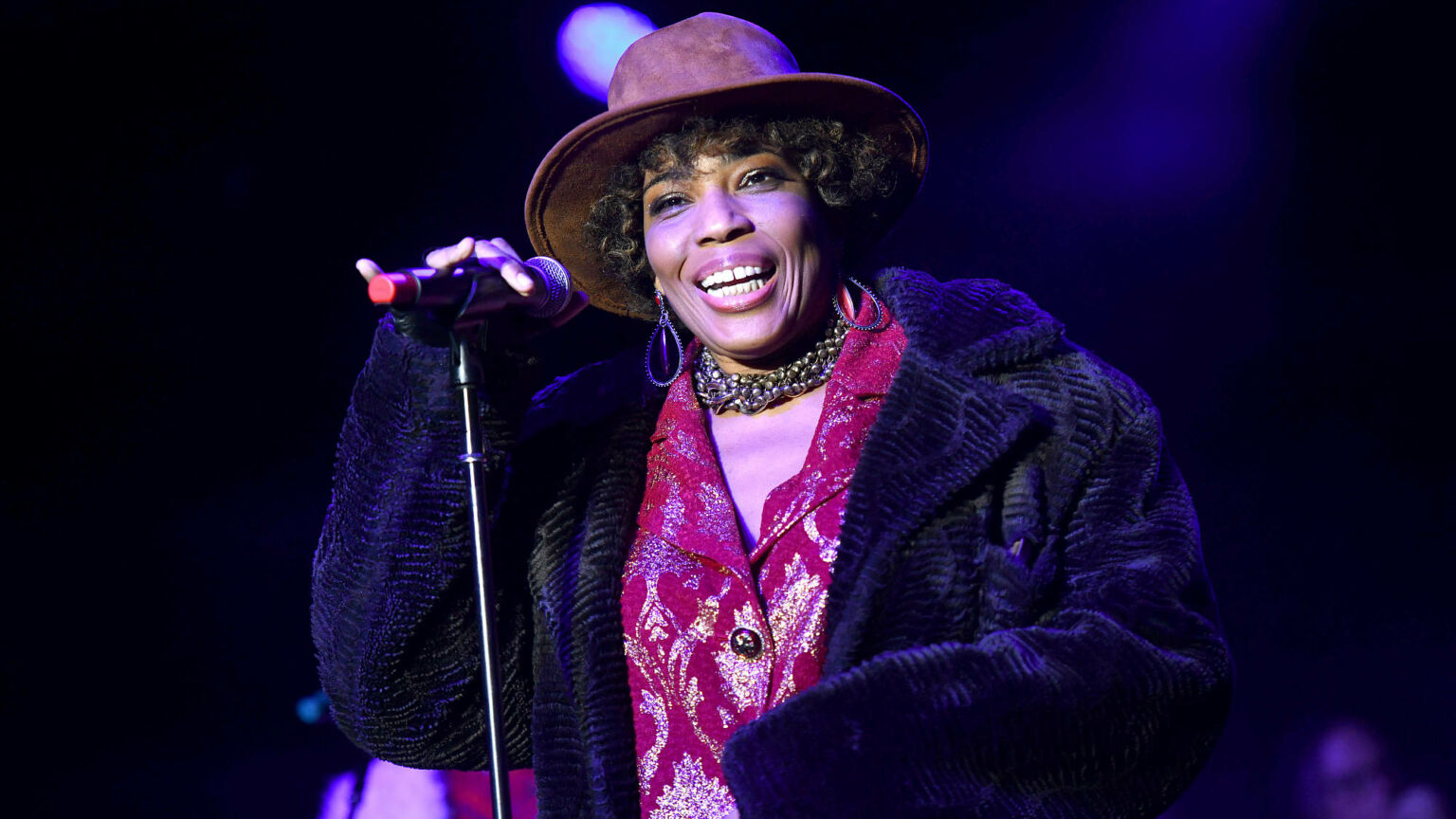 When today's radicals were fresh-faced youths, reading their Gramsci and putting up their Malcolm X posters, I wonder if they could ever have imagined that their proudest achievement in the year 2022 would be to make a black woman shut her trap? Supposedly leftish agitators used to dream of revolting against capitalism – now they rage against revolting women who say heretical things about sex and gender. Their latest target is the great Macy Gray. She sinned. She was seen consorting with TERFs. Men, she said, cannot become women, a vile calumny in the eyes of the high priests of the gender cult. And so she had to be taken down a peg or two, this nasty woman, this uppity broad.
The moral slaying of Macy Gray has been a disturbing spectacle. She committed her heresy on Piers Morgan's TalkTV show. 'Just because you go change your parts doesn't make you a woman', she said. She did a chopping motion with her hand as she said 'change your parts', which was sublime. 'You feel that?', asked Morgan. 'I know that for a fact', Gray shot back. Instantly, pitchforks were sharpened. Torches were lit. A woman said what a woman is? Unacceptable. The abuse came thick and fast. Your career is over, Gray was told. You're dead to me, the gender hysterics cried. 'Fuck you', armies of white men pretending to be women screamed at her online. Just as women in pre-modern times who said or did anything 'deviant' would be marched to the ducking stool, so was Ms Gray ducked by the mobs of Twitter and their verdict swiftly returned – witch.
Strikingly, even Gray's offer to be polite to men who think they are women was not enough to temper the mob's fury. She anticipated the witch-hunt. 'Everyone's gonna hate me', she said to Piers Morgan before committing her speechcrime of expressing biological facts. 'Sorry', she said after the speechcrime. She said she is more than happy to refer to 'transwomen' as 'she' and 'her'. But none of that sufficed. The problem was Gray's thoughts, the contents of her soul. Outwardly she might say 'she' about a man who identifies as a woman, but inwardly, in her heart and mind, she would still be thinking of that man as a man. And in the eyes of the trans set and its noisy allies, that is intolerable. This is how tyrannical the gender cult has become: it demands not only linguistic compliance but full mental and emotional submission. It wants to alter not only how we speak about the world but how we see it, how we understand it.
Clearly, Ms Gray's mind had to be cleansed, her very nerve endings corrected. That was the task the mob set itself. Using menace and threats – including the threat of wrecking her musical career – the misogynistic mind police set about fixing this uppity miscreant. And they seem to have been successful. Gray has recanted. We don't call it 'recanting' anymore, because we pretend to live in fairer, more tolerant times than our ancestors did. We call it 'learning'. Following days of sexist vilification, a chastened Gray appeared on the Today show in the US. I have 'learned a lot', she said. 'Being a woman is a vibe', she continued, no doubt to the glee of her tormentors in the trans lobby who have insisted for years that womanhood is little more than a feeling, and a feeling anyone can have, even people with penises. I'm guessing that Gray's inner-most thoughts are the same as they were – that a man can never become a woman – but it is highly unlikely she will ever express these thoughts publicly again. Because she knows the consequences now. She knows ruination awaits those who utter this truth.
Some in the 'unwoke' set have been uncharitable in their response to Gray's backtracking. She caved, they say. She's a wimp. This is far too harsh. It is deeply unpleasant to be the target of the new Witchfinder-Generals. It is understandable that some people choose the quiet life over the prospect of being mauled and defamed by a hysterical mob every time they say perfectly normal things. Save your criticism for Gray's persecutors, not Gray. More importantly, save your criticism for the ideologies that motored the moral slaying of Macy Gray, and whose vicious and unforgiving nature should now be apparent to everyone. That is, the ideologies of identitarianism and its close cousin, cancel culture.
The ducking of Gray has shown just how wild identity politics has become. How unhinged and hypocritical it now is. The kind of people who usually puff themselves up and say 'Let black women speak!' have done the precise opposite here. Shut down this dangerous bitch – that has been the tone of the past week's Grayphobia. These pseudo-virtuous pseudo-leftists have done the very thing they accuse right-wingers of doing: they've silenced an 'uppity' black woman, pushed her back in her box, neutered her tendencies towards 'hysteria'. Armies of 'transwomen' – let's call them what they are: blokes in wigs – have spent the past few days demonising a black woman for speaking 'her truth', which happens to be the truth: ie, cutting off your dick doesn't make you a lady. This confirms how ferociously the identity set enforces its moral hierarchy – transwomen are clearly higher up than actual women, even black ones – and also that you can get away with anything if you put on a dress. A white man telling a black woman to shut the f*** up is a big no-no, but if said white man puts on a skirt first and calls himself Tallulah, then it seems he can do what he wants. Lads, you want to be cruel and misogynistic? Just become trans!
Then there's cancel culture. The Gray saga captures brilliantly, and terrifyingly, how cancel culture works. Cancel-culture denialists always say that this new form of censorship is clearly a myth because, despite their own best efforts, despite their campaigns of demonisation, they still have to listen to evil people like JK Rowling and Dave Chappelle and Bette Midler. 'I tried to morally destroy a heretic and yet the heretic still lives, so clearly cancel culture isn't real' – that is the surreal, ironic and self-defeating cry of the new censors. Yet the Gray incident shows just how chastising cancel culture can be, how insidious it is, how chilling it is for society at large. The re-education of Macy Gray is bad for Gray herself, of course, but really it sends a signal to society more broadly, especially to women who are thinking about saying 'sex is real'. It tells them to pipe down, to know their place – and that if they fail to do this, they will suffer. If even Macy Gray can be dragged like this, imagine what could be done to a lowly pleb like you? That is the constant, menacing threat that cancel culture makes to the public. Gray and others are just the big showy targets – the real targets are the rest of us, who are constantly warned to suppress our thoughts, or else…
This is why the Gray story matters. It highlights how divisive identity politics has become, how unforgiving cancel culture is, and how prejudice – in this case misogyny – is now snuck in under the guise of 'progressive politics'. A freer, more reasoned society would have acknowledged that Gray was right – that even if you change your parts, you don't change your sex. Truth matters. And so does the freedom to express it.
Brendan O'Neill is spiked's chief political writer and host of the spiked podcast, The Brendan O'Neill Show. Subscribe to the podcast here. And find Brendan on Instagram: @burntoakboy
To enquire about republishing spiked's content, a right to reply or to request a correction, please contact the managing editor, Viv Regan.