Why we need a General Election
The people must have their say on Boris Johnson's replacement.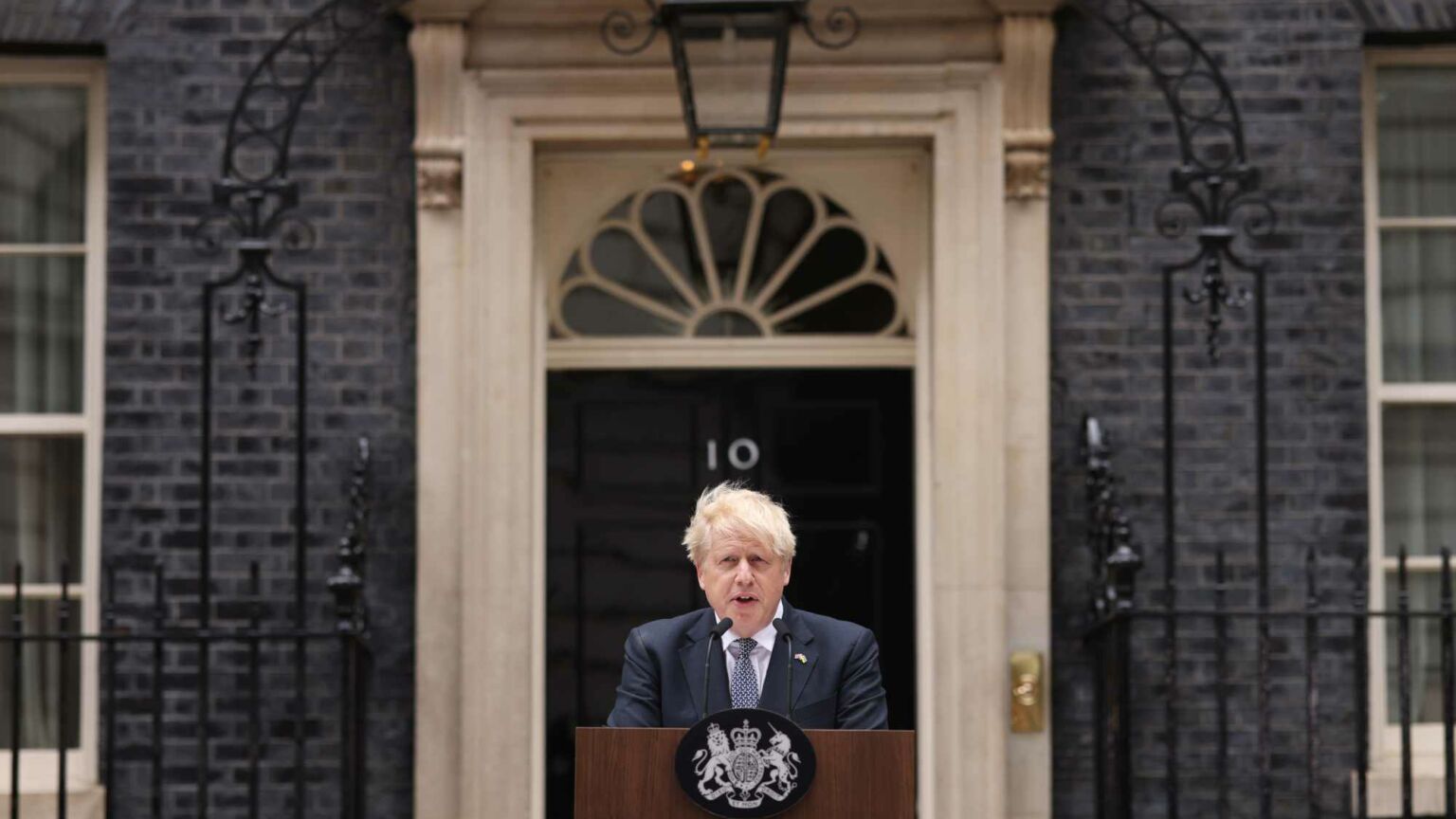 In his final hours as PM, in his last, futile attempts to cling on to power, Boris Johnson repeatedly reminded his critics of the 14million voters who put him in office. He insisted he had a personal mandate from the Tories' 2019 General Election landslide. Ousting him as leader, he said, would mean three months of Tory infighting and the 'chaos' of another General Election.
Johnson's claims have been widely dismissed as 'unconstitutional' at best – Britons elect parliaments, not presidents – and demagogic at worst. Ultimately, Johnson's warnings of a snap election failed to keep the rebels in line, and today he resigned.
But in one respect, Johnson has a point. No, a prime minister should not be able to squat in Downing Street indefinitely, even as the government crashes around him. And no, Johnson does not have some mystical personal mandate that sets in stone the people's undying love for their dear leader. But he is right that his exit calls for a General Election. The people must have their say on the new prime minister as soon as possible. Whoever replaces Johnson as Tory leader must call a General Election.
Many Tories have made it clear that their problems with Johnson go beyond his personality flaws or his mismanagement of Downing Street. They want a change in direction of the country – for which they have no popular mandate.
After all, Johnson was always a departure from the Tory norm. His promise to 'Get Brexit Done', to enact the will of the British people, made him a rarity among politicians of all stripes back in 2019. A majority of Tory MPs supported Remain in the referendum and Theresa May's government tried to deliver only the softest of Brexits. What if the next Tory leader comes from that still significant Remainer wing? Should he or she really inherit a majority of 80-odd seats, delivered by Leave voters? What if he or she softens the government's stance on the Northern Ireland Protocol or brings the UK closer in line with EU rules?
Johnson also moved his party away from many of its old economic orthodoxies, hoovering up millions of new, unlikely Tory voters in the process. This agenda proved popular with the public. Yet many on the Tory right would prefer a Thatcherite approach to the economy. How does that square with the government's mandate for big state spending and 'Levelling Up'?
Such questions cannot just be left to the Tory leadership contest – to be decided by a tiny number of Tory MPs and then possibly rubber-stamped by a relatively small number of Tory members (in 2016, not even the Tory selectorate had a say in whether to make Theresa May prime minister).
And what about the challenges that have emerged since the last election? Debates over the cost-of-living crisis, the war in Europe and recovering from the pandemic are far too vital to be had out only among a few Tory leadership contenders. We cannot allow white smoke from Tory HQ to decide on the next PM and the direction of the nation.
Johnson had to go. No PM can survive without the support of his elected ministers and parliamentarians. Johnson's standing with the public also seemed to have been damaged beyond repair. According to various polls, a majority wanted him to resign. But in the end the forces that ousted him came solely from within the Westminster elite.
The beginning of the end came with the Chris Pincher affair – a minor scandal involving a handsy junior minister who few outside SW1 had ever heard of. It then became a major scandal when Johnson was caught denying any knowledge of Pincher's reputation. The proof that Johnson lied was delivered by another man most people had never heard of – Lord McDonald, an ex-civil servant and peer of the realm. It was only after McDonald's intervention that ministers started to jump ship and the game was up.
Although many will have thought it was right for Johnson to go, the British people were still largely passive observers of this psychodrama. Now it is time for that to change. We cannot let the choice of Johnson's replacement as PM be a similarly insular affair – decided mainly by elite cliques of backstabbing Tories.
The new Tory leader must call a General Election to put the people back in the driving seat.
Fraser Myers is deputy editor at spiked and host of the spiked podcast. Follow him on Twitter: @FraserMyers.
To enquire about republishing spiked's content, a right to reply or to request a correction, please contact the managing editor, Viv Regan.