Tom Hanks and the woke assault on cinema
The idea that only gay actors should play gay characters is philistine nonsense.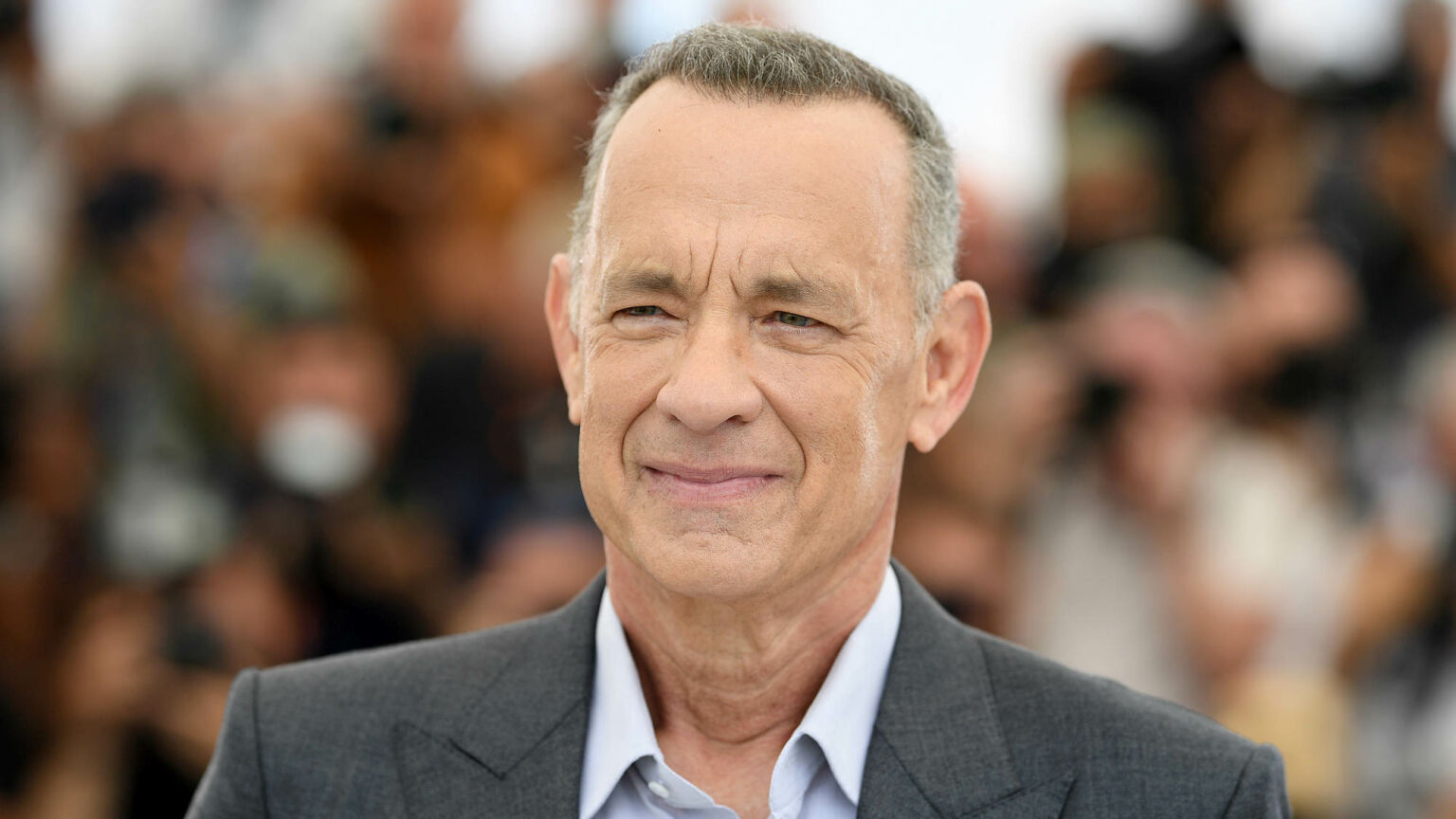 Tom Hanks has become the latest actor to speak up about the issues of diversity and representation in Hollywood. He has told the New York Times that he wouldn't play the role of Andrew Beckett, a gay man with AIDS, if his landmark 1993 film, Philadelphia, was made today. When asked whether a straight man could play the role now, Hanks said 'no, and rightly so', adding that the only reason he played Beckett back then was because people wouldn't be so 'afraid' of a movie about a gay man with AIDS if a straight man played the starring role.
If this really was why Hanks took the role back in the 1990s, he's kept quiet about it until now. In his Oscars speech in 1994, after winning Best Actor for Philadelphia, Hanks said nothing about what he now describes as the 'inauthenticity of a straight guy playing a gay guy'. Instead, he tearfully mentioned his gay drama teacher, who taught him the adage 'act well the part, there all the glory lies'. Hanks also dedicated his speech to the thousands of gay men who had died during the AIDS pandemic.
In this identitarian era, actors seem to feel increasingly compelled to denounce their previous work. Hanks also told the New York Times that he wouldn't play Forrest Gump today, presumably because Gump was 'mentally challenged'. Perhaps Hanks' team watched Maddie Ziegler get monstered for playing an autistic character in Sia's recent film, Music, and told him to get his apologies in order.
The argument that only those with the right 'lived experience' can authentically portray certain characters is philistine nonsense. Some of the best cinematic performances have been a result of great actors challenging themselves to go beyond their comfort zones. Brokeback Mountain, about a love affair between two cowboys, won universal acclaim and several awards in 2005. Neither of the leads, Heath Ledger and Jake Gyllenhaal, was gay. In 2014, Matthew McConaughey won an Oscar, a Golden Globe and a Screen Actors Guild Award for his role as an AIDS patient in Dallas Buyers Club, while Jared Leto won a Best Supporting Actor Oscar for his role as a HIV-positive transgender woman in the same film.
Doing justice to a particular character and his or her background is important – Minnie Driver's awful Irish accent in the 1995 film Circle of Friends makes suspending your disbelief impossible. But the skill of acting is being able to convince the audience that you are no longer Tom Hanks or Jake Gyllenhaal or Matthew McConaughey, but someone else. Hanks surely has no 'lived experience' of snogging mermaids either, but he is yet to apologise for his role in Splash. Frances McDormand does not have a daughter, let alone one who was raped and murdered, but that didn't stop her wowing international audiences in Three Billboards Outside Ebbing, Missouri.
When people walk into a cinema they knowingly enter a world of make-believe. Hanks says contemporary audiences 'demand more of a movie in the modern realm of authenticity'. But for a performance to be authentic it doesn't need to be performed by someone with precisely the same background as the character. If we took this to its logical conclusion, actors would only ever play themselves.
The irony of all this of course is that Tom Hanks only ever seems to play a version of Tom Hanks. 'I have a particular cinematic countenance that I carry into any movie' is how he put it in the New York Times interview.
Hollywood actors keen to curry favour on Twitter should remember that all people really care about when they walk into the cinema is seeing something good. If we give in to the idea that roles can only be portrayed by those with the right 'lived experience', the world of cinema will become a narrow and boring place.
Ella Whelan is a spiked columnist and the author of What Women Want: Fun, Freedom and an End to Feminism.
To enquire about republishing spiked's content, a right to reply or to request a correction, please contact the managing editor, Viv Regan.