Macron's crown is already slipping
French voters have just delivered a serious blow to the president.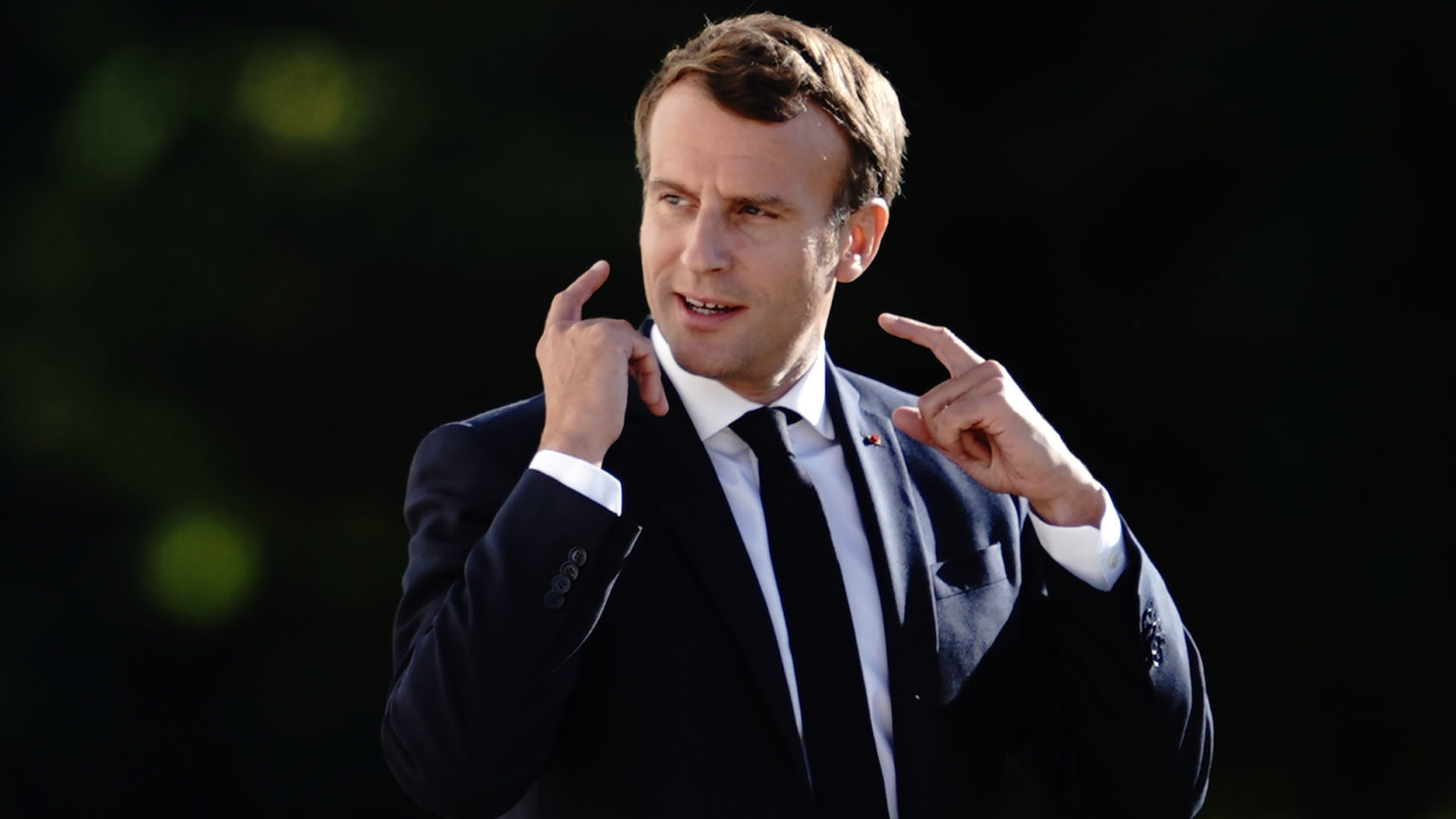 Newly elected French president Emmanuel Macron faced a significant test in the polls last weekend, when voters cast their ballot in the first round of the French legislative elections. As it stands, Macron might not secure a parliamentary majority in the second and final round of voting on Sunday.
Macron now faces a crisis of legitimacy on several fronts. For a start, voters are withdrawing from the electoral process itself – just 47 per cent turned out to vote in the first round of the parliamentary elections, which is a record low. This is much lower than the turnout for equivalent parliamentary elections in the UK (67.3 per cent in 2019) or the US (66.7 per cent in 2020). Such a high level of abstention among French voters calls into question the democratic legitimacy of the National Assembly. After all, if the people aren't voting for MPs, how can those MPs claim to represent the people?
This is partly Macron's own doing. Under his 'Jupiterian' presidency, parliament has been turned into an ever-more subservient and docile body. It has offered no counterweight to Macron's increasingly authoritarian rule, has passed multiple laws that restrict civil liberties, and has approved unpopular reforms to employment law and pensions. The zeal with which MPs rubber-stamped Macron's crackdown on the gilets jaunes showed how little MPs care about the people. To many French voters, the National Assembly has looked largely redundant.
Macron's own legitimacy is also being challenged by these elections. His alliance of centrist parties, Ensemble, is neck-and-neck with the union of the left, NUPES, with both alliances polling just below 26 per cent. Jean-Luc Mélenchon, the charismatic leader of NUPES, is unlikely to become prime minister, but his alliance could deny Macron a majority in the National Assembly. As it stands, NUPES is projected to win between 150 and 190 seats, whereas Ensemble is predicted to get between 255 and 295 (with 289 needed for a majority). It will be a tight race, and it could well lead to Macron's nightmare scenario of needing to form a coalition government for his second term in office.
In the event of this happening, Macron would likely seek an alliance with the traditional right-wing party, Les Républicains, which, though much weaker than it once was, still commands support at a local level. Macron won't be troubled by such an alliance. He has already shifted to the right significantly since 2017 – so much so, in fact, that still calling him a centrist seems a little passé.
The other challenge to Macron comes from the far right. Marine Le Pen's Rassemblement National could secure as many as 45 seats in the National Assembly, which is 38 more than it has at present. Support for Le Pen may have fallen since the presidential elections in April, but far-right candidates are polling well in parliamentary constituencies in traditional working-class areas.
Rassemblement National may well benefit from Ensemble's focus on defeating the left and NUPES in the second round. Indeed, Manuel Valls – the former Socialist prime minister who jumped ship to join Ensemble in 2017, only to be eliminated early on in these elections – suggested the formation of a so-called republican front against NUPES. Traditionally, such fronts used to involve an alliance of the main right and left parties against the far right. The not-so-subtle implication from the Macron camp this time is that the left is just as bad as the far right now. Macron, Valls et al are presenting the left as a danger to the republic which needs to be defeated.
Squeezed between the left and the far right, and undermined by a creeping crisis of legitimacy, Macron will find his second term much tougher and more adversarial than his first. And as more and more people withdraw from the legislative process, they may well start to pursue their political objectives on the streets rather than at the ballot box.
Macron's electoral support is dwindling. He has been deserted by the young and professionals who have voted for the left, the workers who have voted for the far right and the traditionalists who cling on to the old right. His electorate now mainly comprises the retired and the wealthy.
Macron may have won the presidency. But it's clear his grip on power is far from secure.
Charles Devellennes is a senior lecturer in political and social thought at the University of Kent and author of The Gilets Jaunes and the New Social Contract, published by Bristol University Press.
To enquire about republishing spiked's content, a right to reply or to request a correction, please contact the managing editor, Viv Regan.