Prince Charles should keep his opinions to himself
His royal meddling in politics is an affront to democracy.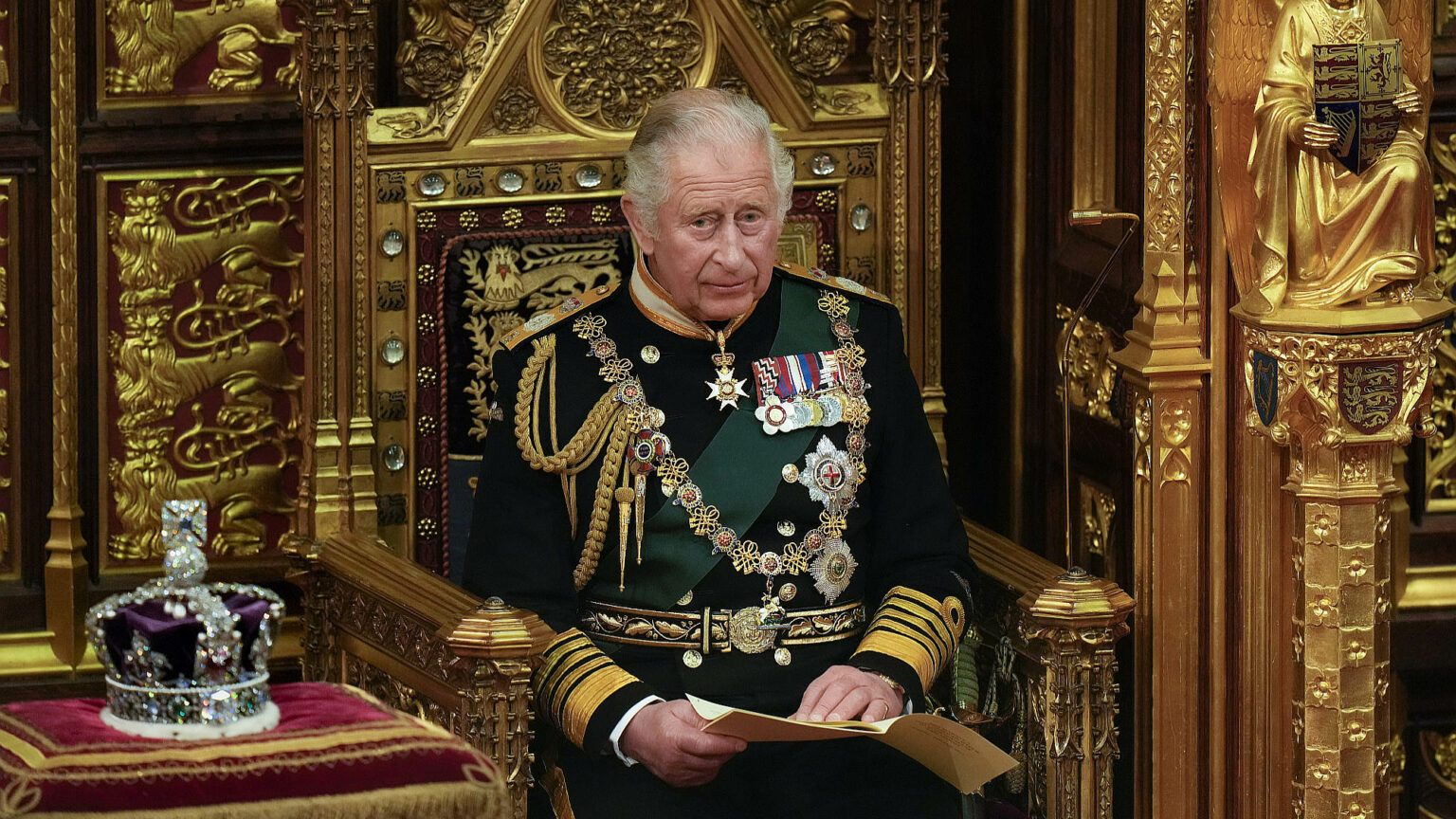 Is Prince Charles a republican sleeper agent? While the conventional wisdom has it that the Platinum Jubilee festivities showed us that the monarchy is secure for a generation at least, Charles seems determined to prove otherwise. His leaked comments over the weekend, condemning the government's Rwanda migration policy as 'appalling', have reminded us that while Queen Elizabeth has done well to maintain an air of neutrality, Prince Charles simply cannot keep his mouth shut.
According to an unnamed source in The Times, the Prince of Wales has privately made clear that he is 'more than disappointed' with the Rwanda policy. 'He said he thinks the government's whole approach is appalling', the source said. 'It was clear he was not impressed with the government's direction of travel.' Clarence House has not denied that these are Charles' views, but felt moved to 'restate that he remains politically neutral' and clarify that 'matters of policy are decisions for government'.
Well, someone should tell him. Indeed, these leaked comments might not be so damaging were it not for the fact that we know Charles has been trying to influence 'matters of policy' for decades. In the so-called black spider memos – letters sent from Charles to various government departments over the years, which were released in 2015 after a lengthy legal battle – the heir to the throne could be seen bending ministers' ears about everything from the environment to fat schoolkids.
Alongside the private lobbying has been his very public interventions. Charles spoke at the COP26 summit last year, leading the eco-miserabilist chorus alongside the likes of David Attenborough and Jeff Bezos. He's even met up with Greta Thunberg and expressed some sympathy for millenarian amdram troupe Extinction Rebellion. This is a cause that his son has since taken up, with next-in-line Prince William even giving an environmentalist speech at the Platinum Jubilee.
Charles, who once reportedly branded himself a 'dissident', has said he will drop the public interventions when he becomes king. He told a BBC documentary crew in 2018 that he isn't 'stupid' enough to think he will be able to carry on as before. But those who know him best say he won't bite his tongue entirely. Penny Junor, his biographer, has predicted the future King Charles III may even be willing to clash with the prime minister in private if it concerns an issue he feels strongly about.
This touches on a somewhat shaky distinction on which the modern monarchy apparently relies. Namely, that while the monarch should be seen to be 'politically neutral', and should not make public political interventions, he or she can still exert influence on his or her government – retaining, as Walter Bagehot put it 150 years ago, 'the right to be consulted, the right to encourage, the right to warn'. While the queen has generally been thought of as pretty circumspect in how she exercises those rights, Charles seems unlikely to be quite so restrained.
During the legal battle over the black spider memos, we got a glimpse of the odd logic at play in all of this. In 2012, then attorney general Dominic Grieve originally blocked the memos' release, arguing that their publication 'would potentially have undermined [Charles'] position of political neutrality'. As anti-monarchist campaign group Republic summarised this position at the time: 'Dominic Grieve's argument is that it is better to pretend Charles is impartial than to prove he is not.'
While he may not have intended them to be made public, Charles' Rwanda comments have done us a great service. Not in challenging the policy, which is really none of his business, but in demonstrating how undemocratic our supposedly defanged monarchy remains. He already wields incredible political influence purely by dint of who his mother is. And while the queen has done a good job of appearing above the fray as monarch, that's clearly no guarantee Charles will.
All the more reason to make sure that Charles, the allegedly 'dissident' prince, never becomes our meddlesome king.
Tom Slater is editor of spiked. Follow him on Twitter: @Tom_Slater_
To enquire about republishing spiked's content, a right to reply or to request a correction, please contact the managing editor, Viv Regan.