Don't mind the Hollywood age gap
There was nothing 'inappropriate' about Laura Dern and Sam Neill's Jurassic Park romance.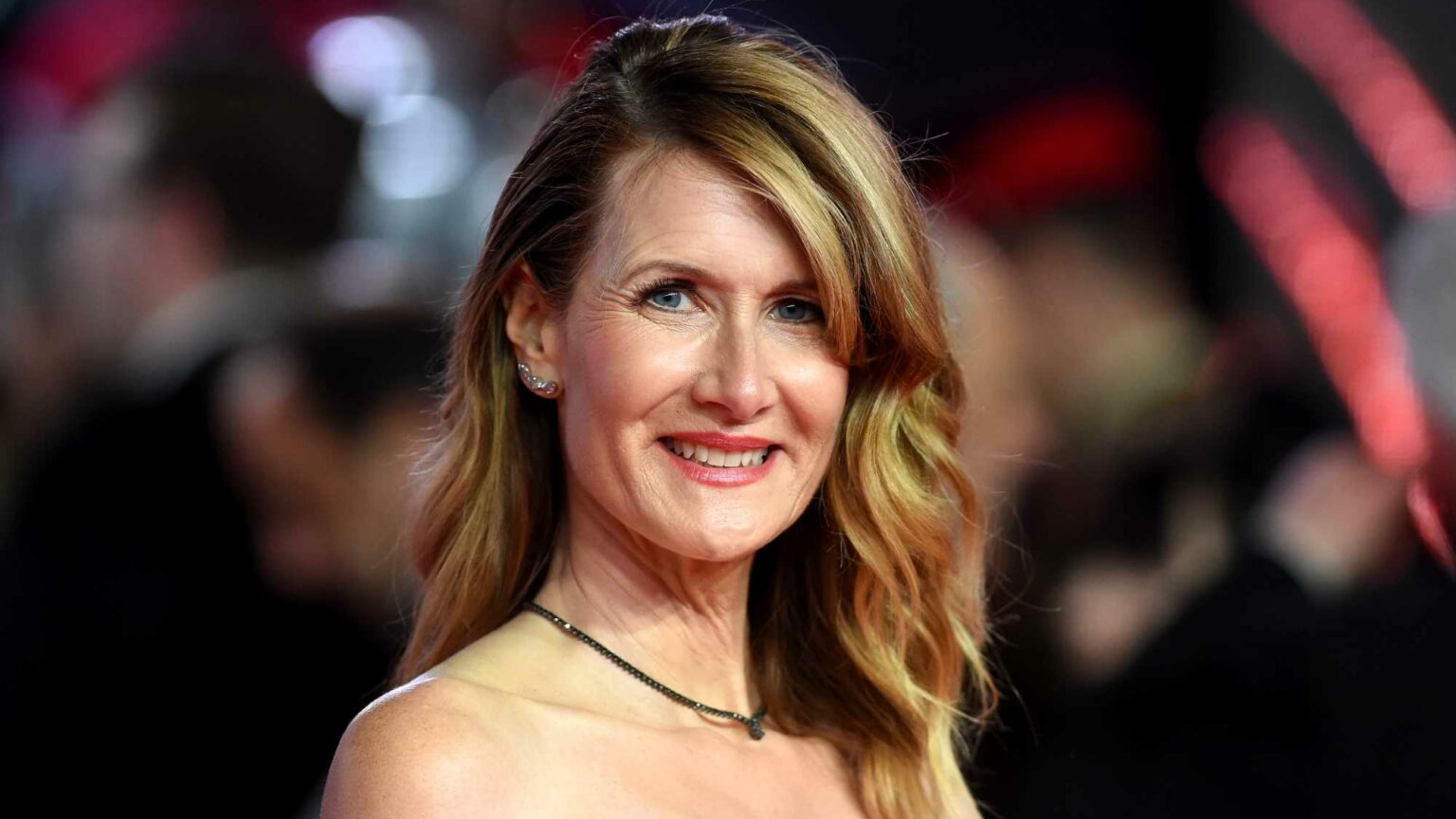 Perhaps the infamous Hollywood age gap is finally being inverted. Having long had to watch the likes of Richard Gere or Jack Nicholson play romantic leads opposite much younger actresses, audiences will soon get to see a 62-year-old Emma Thompson getting intimately involved with 29-year-old Daryl McCormack in Good Luck to You, Leo Grande. This will certainly be a relief to Thompson who, a couple of years ago, was moved to complain, 'if I have someone playing opposite me in a romantic way, they have to exhume someone'.
It's good to see older actresses getting a chance to play the lovers of much younger actors. But was the sight of an older man with a younger woman really such a problem?
Laura Dern and Sam Neill seem to think so. Speaking ahead of the release of their new film, Jurassic World Dominion, the Hollywood stars recently reflected on their roles as a romantic couple in the original 1993 film, Jurassic Park, when Neill was 42 and Dern 23. Dern said that since then she had developed an 'awareness of the patriarchy', and that both her and Neill now realise that this age gap was 'completely inappropriate'.
Neill's description of Dern being of a 'tender age' at 23 is amusing in itself. Thirteen is a tender age. At 23 Dern was an adult. Not only that, she had been acting since she was six, and already had two hugely successful David Lynch films under her belt by the time she appeared in Jurassic Park.
So why are both actors suggesting that, at 23, Dern was too young to be involved – even just onscreen – with an older man? Are they suggesting it put her at risk? This seems unlikely. Neither had a bad experience working with the other, as the fact that both are now starring in the new Jurassic Park film together surely attests. So why do both feel the need to suggest that there was something sinister about their onscreen relationship from almost 30 years ago?
This is a perfect example of post-#MeToo logic at work. Too often today, we are encouraged to reinterpret our perfectly innocent past experiences in the light of sexual abuse and an 'awareness of the patriarchy'. That Neill was falling over himself to castigate the age gap in that recent interview – 'let me talk for Laura, because this is what men do in the patriarchy', he laughed – reveals the cringing self-consciousness of those now navigating the post-#MeToo landscape. Neither Dern nor Neill seems willing to acknowledge that, while a 23-year-old woman is much younger than a 42-year-old man, she is still an adult. The retrospective suggestion that Dern was somehow being taken advantage of, or put in danger, simply because she was younger than Neill is ludicrous.
The infantilisation of women is one of the worst consequences of the #MeToo panic. We are increasingly encouraged to see ourselves as children, always in need of help, even when we're well into our adult years. It's this logic that encourages alleged feminist campaigners to call for laws against wolf-whistling builders, or for policies in the workplace that protect women from sexist comments.
If women want to be taken seriously, we must resist the urge to play the victim at every opportunity – especially when it comes to revisiting the past. Rather than viewing history and culture as one long tale of women's victimisation and abuse, young women today should be inspired by the victories and achievements of women who lived and worked in times when it really was tricky to be a woman in a man's world.
If we start accepting that women in their twenties are still too vulnerable to face the world without protection, we might as well give up on the idea of women's freedom altogether.
To enquire about republishing spiked's content, a right to reply or to request a correction, please contact the managing editor, Viv Regan.