Salman Abedi was hiding in plain sight
Political correctness and systemic failures are crippling our counter-terrorism efforts.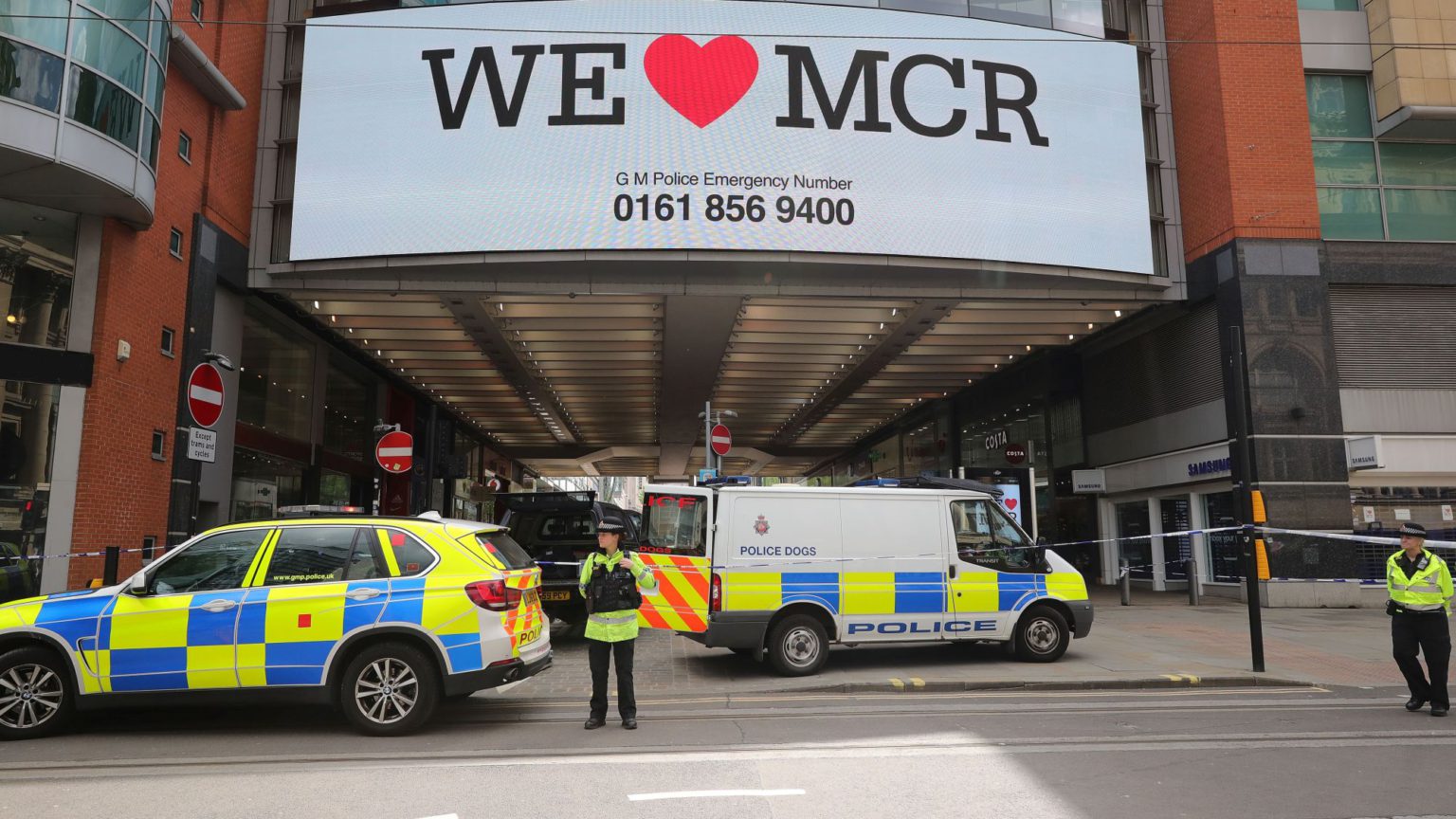 Yesterday marked the five-year anniversary of the Manchester Arena bombing – one of the deadliest terror attacks ever carried out on British soil. Twenty-two concert-goers were murdered that evening. The youngest was eight-year-old Saffie-Rose Roussos. The anniversary is a stark reminder of how much has to change if we are to ever get to grips with the threat of Islamist terrorism.
The inquiry into Salman Abedi's deadly act of terror has revealed a number of institutional failings. Most strikingly, it has revealed the degree to which political correctness has undermined our anti-terrorism efforts.
Manchester Arena security guard Kyle Lawler, who was 18 years old at the time of the bombing, had a 'bad feeling' about Abedi, but did not approach him for fear of being branded a racist. Despite his well-founded suspicions about the 'fidgety' and 'sweaty' Abedi, who was wearing all black and carrying a large rucksack, Lawler said he 'did not want people to think I am stereotyping him because of his race'. 'I wanted to get it right and not mess it up by overreacting or judging someone by their race', he told the inquest. In other words, Lawler's fear of being vilified for racially profiling Abedi ultimately undermined his ability to carry out his security duties effectively.
Truth be told, there was a series of other failures that took place well before Abedi arrived at Manchester Arena on that tragic night. Long before the bombing, the authorities had plenty of reason to suspect that Abedi was an Islamist extremist capable of causing serious public harm.
Several red flags were overlooked. Abedi, a British Libyan Muslim, was once banned from a mosque in Manchester. He had criticised the imam for 'talking bollocks' during a sermon that was critical of the genocidal Islamic State. Abedi was also reported to the authorities by members of the local Muslim community – including by his own family members – because of his increasingly radical views, which included a blasé attitude towards suicide bombings.
Similarly, Abedi's fellow students at his college raised concerns about him long before his deadly act of terror at an Ariana Grande concert. The inquiry has revealed that while he was at college Abedi physically assaulted a female student after a row over the length of her skirt. Abedi struck the girl, also of Libyan origin, and then delivered further punches as she lay on the ground.
This too ought to have been a red flag. According to extremism expert Dr Matthew Wilkinson, there is a pattern of past violence against women among those convicted of Islamist terror offences. Speaking to the inquiry, Wilkinson suggested that one of the motivating factors behind Abedi's attack could have been a religiously inspired hatred of women. It is entirely plausible that a thorough investigation into the incident at his college could have flagged Abedi as a radicalised individual who was willing to physically harm those who do not conform to his Islamist worldview.
The Manchester Arena bombing represented a systems failure of epic proportions. It is also a story of missed opportunities – of steps not taken to prevent one of the deadliest acts of terrorism ever to have taken place in Britain.
The failure to properly investigate Abedi's attack on a female student is incomprehensible from a counter-extremism perspective, especially as misogynistic violence and the denigration of women are hallmarks of Islamist extremism. That Abedi was banned from a mosque due to his views, and was reported by fellow Muslims, also shows that crucial community intelligence was not taken seriously. And the fact that a security guard did not act on the night of the attack for fear of being branded racist shows how political correctness poses a genuine threat to public safety.
Lessons must be learnt. We owe it to the victims of the Manchester Arena bombing to take the threat of Islamist terror far more seriously than we are at the moment.
Rakib Ehsan is the author of the forthcoming book, Beyond Grievance, which is available to pre-order on Amazon.
To enquire about republishing spiked's content, a right to reply or to request a correction, please contact the managing editor, Viv Regan.