How the police enforce trans ideology
Female detainees can now be strip-searched by male police officers in the name of trans rights.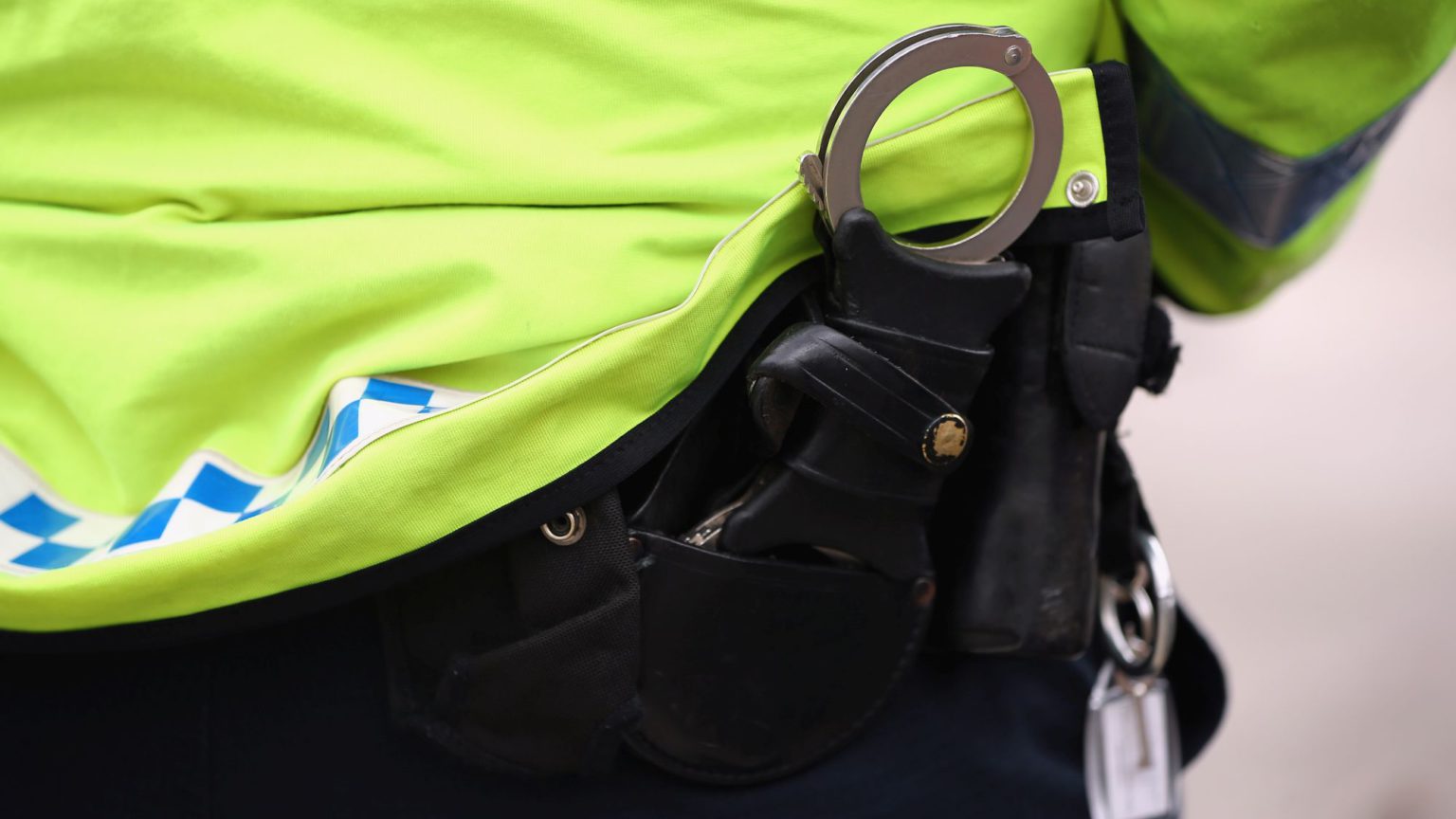 It has been 20 years since I was forced to bare my pimpled derrière to a pair of police officers, after I was suspected of carrying drugs. Undressing in front of strangers is always humiliating. But because the coppers who strip-searched me were respectful – and, crucially, female – I retained a little dignity. Today, however, women who attract the beady eye of the law could be searched by a male – if he identifies as a woman. Worse still, if a woman objects to this treatment, her complaint could be treated as a hate crime.
In December 2021, new guidance quietly issued by the National Police Chiefs Council (NPCC) advised forces 'to recognise the status of transgender colleagues from the moment they transition, considered to be the point at which they present in the gender with which they identify'. In other words, the NPCC holds that coppers who 'identify' as a woman should be treated as a woman not only by their colleagues, but by the wider public, too. Of course, only a cynic would suggest that this new guidance might be open to abuse.
Forces have been told that it may be 'advisable' for a searching officer to be replaced should a detainee object to being searched by someone of the opposite sex. But, if this objection is thought to be based 'on discriminatory views', then 'consideration should be given for the incident [to] be recorded as a non-crime hate incident, unless the circumstances amount to a recordable crime'. This would essentially mean punishing people for expressing the 'wrong' opinions.
The guidance was brought to public attention by retired officer Cathy Larkman, a police officer for over 30 years, who rose to the rank of superintendent before retiring last year. Larkman is concerned that the new rules will deal a 'devastating blow to women's trust in the police'. She told this weekend's Mail on Sunday: 'Women are not even an afterthought in this guidance – they are completely non-existent. Everything is geared towards the sensitivities of the officer doing the searching.' Larkman is correct. The balance of concern is weighted entirely towards the officer who identifies as trans.
Many police forces seem to have developed an obsession with transgenderism in recent years. This is best understood as a misguided attempt to apologise for a past injustice.
For decades the police targeted gay men for nothing more than being 'out' in public, entrapping some and using archaic 'importuning' laws – some convictions for which have only recently been overturned. Trans activists in organisations like Stonewall, which counts numerous UK police forces as members of its controversial Diversity Champions Scheme, have touted the idea that identifying as 'trans' is similar to being same-sex attracted, that trans rights are the logical next step after gay rights, and that 'transphobia' is the homophobia of our time.
As a result, dim-witted plods across the country are desperate to avoid being smeared as 'transphobic'. In their rush to show support for a group estimated to make up just 0.3 per cent of the population, the police have forgotten the rights of the 51 per cent – women.
And why should women have any faith in the police? From last year's murder of Sarah Everard by a serving police officer – nicknamed 'the rapist' by colleagues – to the recent jailing of two Met officers for taking pictures of the dead bodies of two sisters, it is clear to me that the boys in blue have a woman problem.
Whenever trans rights and women's rights come into conflict, you can count on the police not to side with women. In fact, in recent years the police have allowed themselves to be used as attack dogs for the trans cause. This has led to numerous arrests of law-abiding citizens – many of them women – who reject the idea that gender identity should trump reality.
A recent and extreme case of heavy-handed policing was the detention of Newport-based grandmother Jennifer Swayne. Earlier this year she was hauled into a police van with her mobility scooter and held for 12 hours, and a warrant was issued for her house to be searched. The police removed some of her books, presumably as evidence of her criminal intentions. Her crime? She was accused of posting feminist stickers, some of which were critical of transgenderism.
The NPCC guidance makes it clear – a woman's right to not be searched by a man is less important than a male officer's right to identify as a woman. Who, when standing naked under the gaze of the law, would feel strong enough to question the sex of the officer in whose rubber-gloved hands their future rests?
Forcing detainees to accept the identity of those searching them on pain of criminalisation is a grotesque inversion of justice – it will be looked back on as another shameful, misogynistic moment for the police.
Jo Bartosch is a journalist campaigning for the rights of women and girls.
To enquire about republishing spiked's content, a right to reply or to request a correction, please contact the managing editor, Viv Regan.