School closures were a terrible mistake
The government, Labour and the teaching unions should be ashamed of the damage they have done.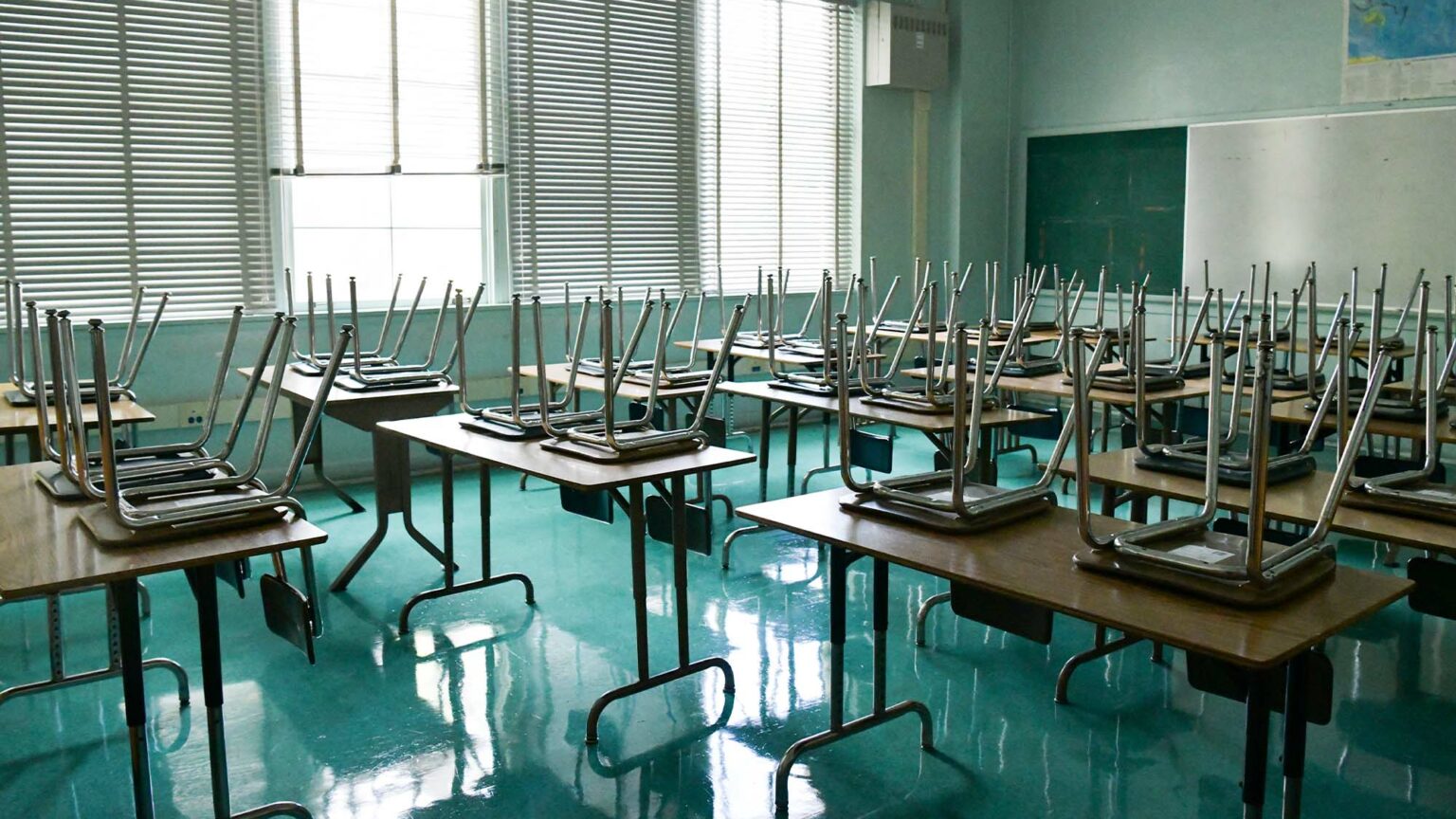 A House of Commons Committee report, published on 10 March, concluded that the closure of schools during the pandemic had a 'devastating impact on our children and young people'.
It revealed that during the months on end British children were stuck at home, they 'spent an average of only 2.5 hours each day doing schoolwork, and one fifth of pupils did no schoolwork at home, or less than one hour a day'.
The consequences of these losses in education are likely to be dire. Indeed, the report argues that the school closures have caused an 'epidemic of educational inequality' that will have an adverse effect on many children's long-term life chances.
This week, three weeks after the Commons committee's devastating report, education secretary Nadhim Zahawi published the government's Schools White Paper. There he pledged to set a minimum school week of 32.5 hours, increase the rate of Ofsted inspections, and ensure every school is either in, or in the process of joining, a multi-academy trust. It represented a rather underwhelming response to a fundamental failure in schooling over the past two years.
That children's education suffered so much during the pandemic should come as a surprise to no one. In spring 2020, when little was known about Covid, school closures were widely believed to be a necessary short-term measure. But as time passed, the school closures dragged on. Schools were then locked down again for nearly four months at the start of 2021. And it became clear that school closures had less to do with protecting pupils' health and more to do with political posturing. After all, we learned fairly early on that Covid posed very little risk to children – and it was clear that shutting schools was harming them. But that didn't stop some educators and politicians calling for school closures almost continuously for two years.
They did so largely for politically opportunistic reasons. It was a chance for teaching unions and opposition politicians to appear to be taking the virus much more seriously than the government. A chance, that is, to use Covid to score points against the Tories. Hence they exerted constant pressure on the government to shut the schools – just to show how much harder they were prepared to lock down compared with the callous Tories.
There is much talk of holding politicians to account for their manifold failings during the pandemic, and rightly so. The government has much to answer for, from the huge number of deaths in the care-home sector to the ineffective track-and-trace system. But there have been very few calls to hold politicians to account for the disaster of school closures.
Worse, some politicians even seem to be denying that they ever supported shutting schools in the first place. Last weekend, for example, Labour's shadow secretary for work and pensions, Jon Ashworth, told BBC One's Sunday Morning that Labour had 'always wanted schools to stay open where they could'.
Really? In June 2020, shadow education secretary Rebecca Long-Bailey called on the government to refuse to mandate the reopening of schools that summer. Fortunately, the government ignored her.
Then, in November 2020, Labour MP Richard Burgon accused the government of failing to 'control the virus', and said that 'we must now step up the fight for the closure of schools and universities'. In late December 2020, Labour's Zarah Sultana tweeted simply, 'Keep schools closed'. And a few days later, on 4 January 2021, Labour leader Keir Starmer insisted 'all schools' must close immediately as part of a package of 'national restrictions'.
All this from a party which Ashworth now claims 'always wanted schools to stay open where they could'. What nonsense. Labour was consistently leading the charge either to keep schools shut, or to shut them.
This is not mere gotcha politics. It is important to remember who supported school closures and why, so that we can ensure that they're not allowed to make the same mistake again.
This goes for the government, above all. It has vowed not to shut schools ever again. Zahawi himself said he will 'do everything in my power never again to close schools and the prime minister absolutely agrees with me'. But words like this ring hollow when we remember that Zahawi made a similarly bombastic pledge on Twitter not 'to introduce vaccine passports' – a promise he later reneged on.
The pandemic might be all but over in the UK, with Covid restrictions almost completely relaxed. But we must never forget the damage that was done by school closures. Young people's education was often used as a means to score points in the Commons and on Twitter. It's time to move on from the hell of the past two years – but in order to do so, we must learn from the mistakes made throughout the pandemic. And we must remember who made them.
Ella Whelan is a spiked columnist and the author of What Women Want: Fun, Freedom and an End to Feminism.
To enquire about republishing spiked's content, a right to reply or to request a correction, please contact the managing editor, Viv Regan.