Trans ideology will destroy women's sport
Allowing biological males to compete against women is a licence to cheat.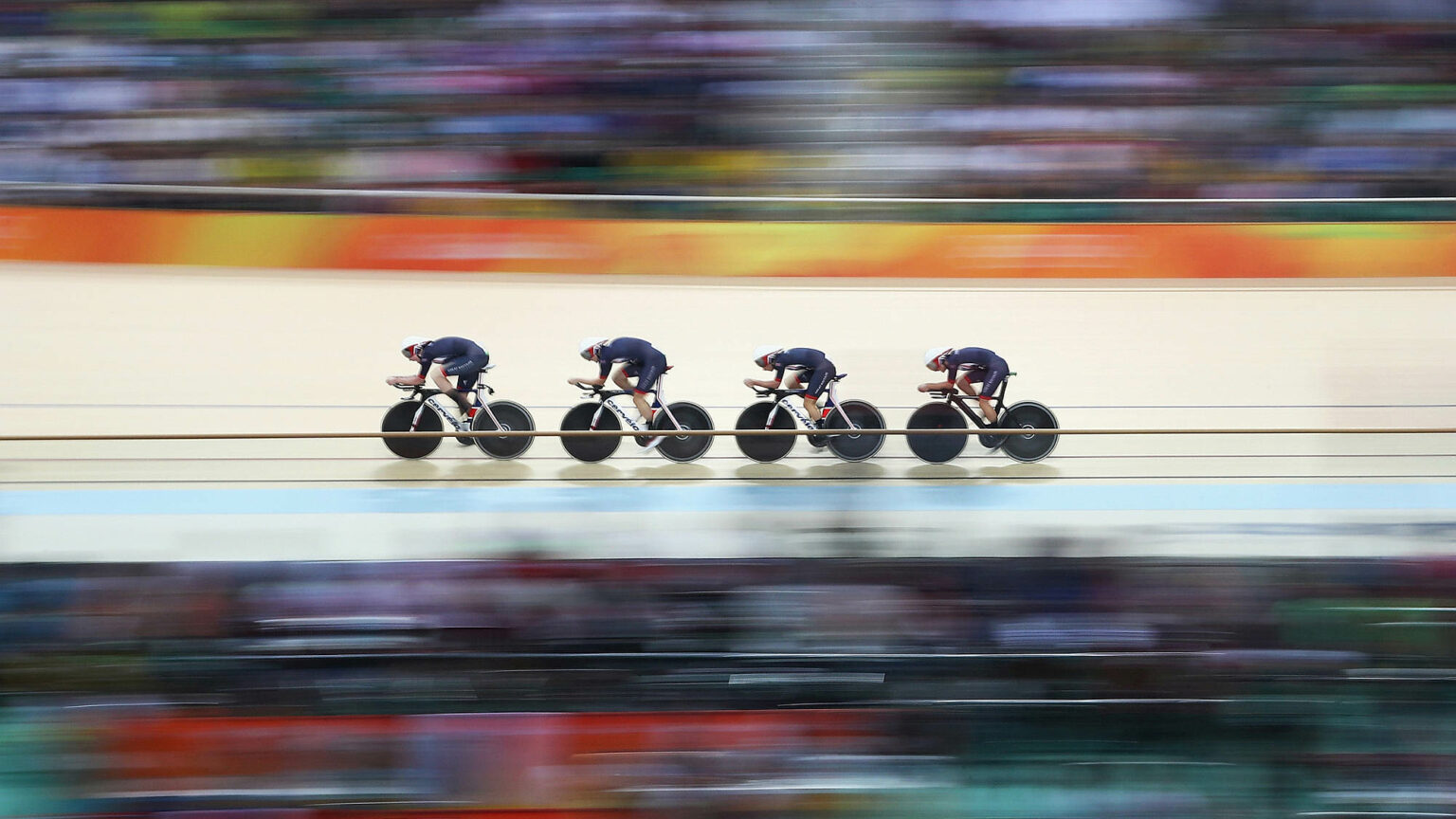 Until very recently, 21-year-old Emily Bridges was known as Zach Bridges.
Bridges is a very talented male cyclist. In 2018, he set a national junior men's record over 25 miles, completing it in 47 minutes and 27 seconds. To put that into gendered perspective, that was more than two minutes quicker than Hayley Simmonds' female senior record over 25 miles, of 49 minutes and 28 seconds.
At some point after his 2018 success, Bridges began to transition. Even so, he was still competing in men's cycling events until very recently – as he did in February at the British University Championships in Glasgow. Indeed, it was at these championships that Bridges won gold in the points race and bronze in the team pursuit – and his team did so with a time almost 10 seconds faster than the British women's quartet (Katie Archibald, Dame Laura Kenny, Neah Evans and Josie Knight) at the Tokyo Olympics, where they won a silver medal.
And now this weekend Bridges will compete for the first time in a women's cycling competition, where he has been included on the entry list for the National Omnium Championships. He will be racing against Kenny, the five-time Olympic champion, and he will probably win. Not just because he's really good at pedalling, but also because he's bigger, stronger and more powerful than his female competitors. Which is down to the simple fact that he has a male body.
This situation is almost too absurd to comprehend. Almost. But it seems that the governing body, British Cycling, like many institutions in British society, has worked with trans-advocacy group Stonewall, incorporated the 'right' values, and developed a 'transgender policy' – because, well, what sporting body doesn't need one of those. This policy insists that cycling should 'accept all participants in the gender they present'. Which is better news, I suspect, for men than for women.
There is some admission that this might not be all that fair, hence the demand that the men in the women's categories have testosterone levels below a certain level. But that is unlikely to diminish the rather greater physical advantage that men have obtained by having men's bodies. Or, in the words of the UK's Sports Councils Equality Group, 'testosterone suppression is unlikely to guarantee fairness between transgender women and natal females in gender-affected sports'.
What makes all this doubly daft is that sporting bodies normally have a rather different attitude to cheating. Hence the sport world's hyperbolic war against performance-enhancing drugs, writ large in the existence of a World Anti-Doping Agency. An athlete testing positive for a banned substance will often face a lengthy ban. Possibly even a lifetime ban. Their careers will stop. The sponsorship will dry up. And their sometimes famous faces become infamous. Think Ben Johnson. Or Lance Armstrong. Or Tyson Gay.
Such punishments are often justified in hyper-moralising terms. Doping athletes are accused of 'sullying' or 'corrupting' their sport. They are said to have betrayed 'clean' athletes. Indeed, a few years ago, Lord Moynihan, the former head of the British Olympic Association, said that any British athletes caught doping should be locked up. That's how strongly the sporting establishment feels about cheats.
So you would think it would take a similarly hard line on men competing in women's sporting competitions, which violates any notion of fairness. After all, you don't get more performance-enhancing than having a male body in a female competition. It is literally bigger, faster and more powerful. There's a good reason why men and women compete in separate competitions.
But, no. The sporting authorities, so absurdly zealous in their pursuit of drug cheats, have shown themselves to be absurdly keen to embrace transgenderism. And as a result they have effectively institutionalised cheating in sport.
We saw the results earlier this month when an average male swimmer, now calling himself Lia Thomas, took part in the female competition, and proceeded to thrash the women in the race, including an Olympic medalist. And this weekend we will no doubt see the same thing again, this time in British cycling.
Let's call it what it is. It is not a victory for trans rights or some other nonsense. It is cheating.
Tim Black is a spiked columnist.
To enquire about republishing spiked's content, a right to reply or to request a correction, please contact the managing editor, Viv Regan.