The lethal stupidity of a No Fly Zone
Starting a nuclear war will do nothing to help the people of Ukraine.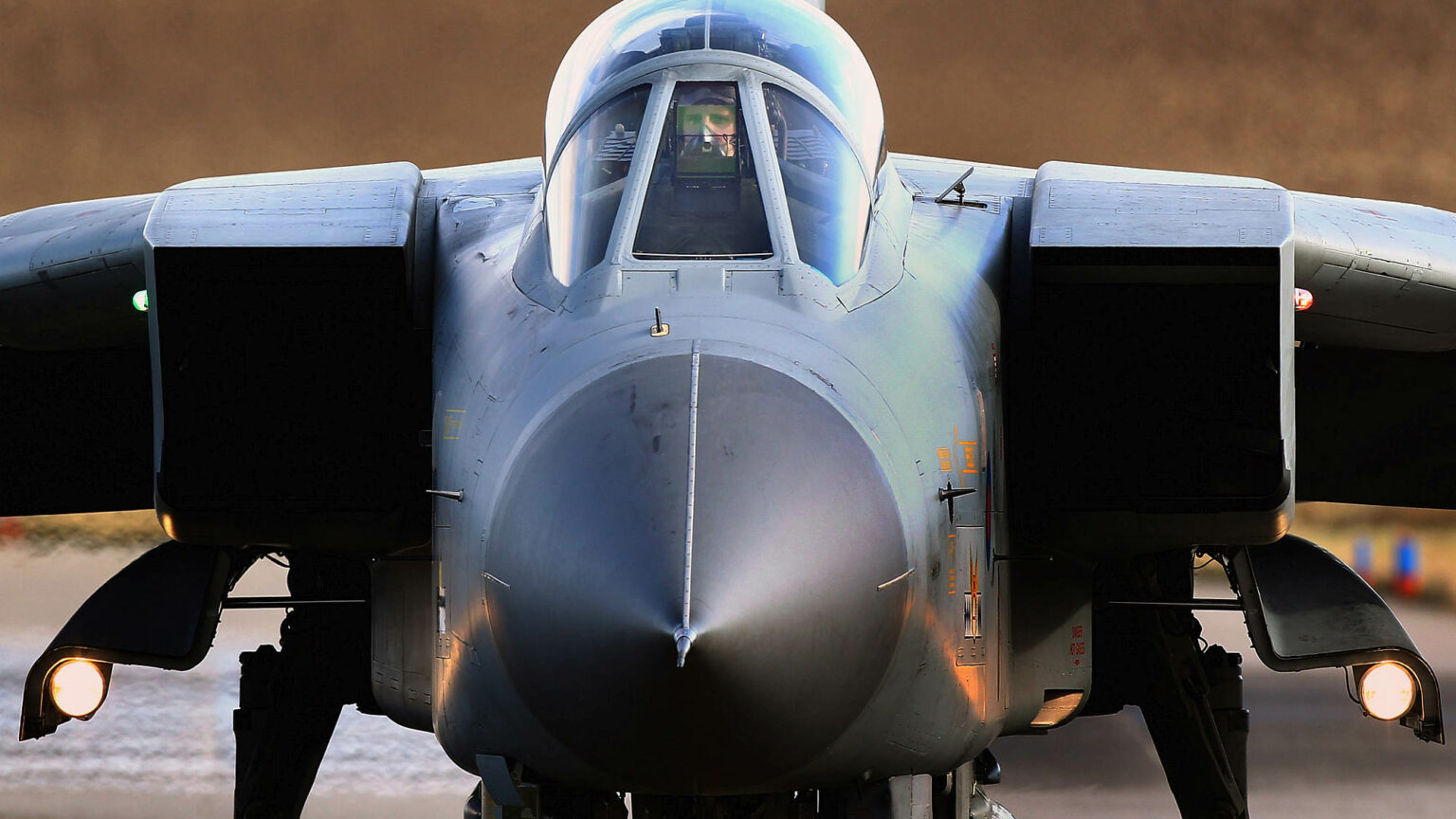 This is a deadly serious moment. Russia, a military superpower with its nuclear arsenal reportedly at the ready, is waging war in Ukraine. Tensions are high. Clarity is lacking. And the Ukrainian people, as courageous and brave as their resistance has been, remain desperate.
The question of what other European states should do, indeed of what we should ask our governments to do, is undoubtedly difficult. But one thing is certain. Further, explicit military intervention on the part of Western powers could trigger a conflagration that engulfs the continent. This would be the darkest of all our hours.
And yet there are some among our intellectually low-wattage political and media elites who now seem to be calling for precisely this – military intervention against Russia, mostly in the form of a No Fly Zone.
In the US, a No Fly Zone has been championed by military types, like former general George Joulwan, and some Republican members of Congress like Adam Kinzinger. And in the UK, it's been taken up by ex-head of Joint Forces Command, General Sir Richard Barrons. Assorted hard-of-thinking journalists have backed the idea. As have Tory MPs such as David Davis and, especially, Tobias Ellwood, whose most recent plea ran as follows: 'What scale of war crimes, what numbers of civilian deaths must we witness – before NATO, the most powerful military alliance in the world, is tasked to intervene.'
You do wonder if these people know what they're calling for. A NATO-imposed No Fly Zone is not a bureaucratic procedure or a simple mechanism to ensure a war is fair and square or fought on a level playing field. It is a militarily enforced act of aggression. It involves shooting down enemy fighters and targeting enemy airfields. As one of its champions, General Philip Breedlove, at least had the honesty to admit, it is an 'act of war'.
To call for a No Fly Zone is a reckless form of near apocalyptic warmongering. Only the demented or chronically unserious could contemplate it. It is to demand that the US, the UK and other NATO powers embark on a military campaign against Russia. And it will be a full-on campaign. The No Fly Zone these Gareths from The Office are yearning for won't end with just a No Fly Zone. It will take us to world war.
If we impose a No Fly Zone, Putin will not suddenly realise the error of his ways, hold up his hands and retreat. No, the Kremlin will respond with more force, to which NATO powers will, in turn, have to react with even more force of their own. That's escalation for you – it's a death spiral.
Western powers ought to be doing everything possible to avoid this kind of escalation, especially given its ultimate horizon is, as the Cold War phraseology had it, mutually assured destruction. Yet there really does seem to be a growing enthusiasm for this utterly irresponsible and potentially catastrophic course of action. Politicians, their inner Churchills throbbing, are calling for it. Ex-generals, dreaming of the glory days of liberal, humanitarian interventions during the 1990s, are justifying it. And the media are now raising it as if a No Fly Zone is a perfectly sensible option, rather than the lethally stupid idea it actually is.
There is no seriousness here. Just glib posturing, in wilful ignorance of the consequences.
And what's more, those happily banging the war drums actually think they're the ones with moral right on their side. They think that paving the way for a world war is the path of virtue. And that opposing a war with Russia is akin to appeasement. 'If we don't stand our ground now, where will this go?', said Ellwood, clearly in anticipation of Adolf Putin's march through Europe.
To misquote Karl Marx, the weight of Nazi analogies weighs on the brains of the dim-witted like a nightmare. That's all they can ever see. Hitler. Nazis. Over and over again. Perhaps if they were capable of thinking in terms of other historical moments, they might view their warmongering as foolish not righteous. Perhaps if they recall the moral, near spiritual enthusiasm for battle which gripped European politicians and intellectuals in 1914, and the death and destruction that followed, they might see their own zealous thirst for conflict with Putin a little differently. Perhaps if they looked back at the West's less sabre-rattling response to the Soviet Union's brutal suppression of the revolutions in Hungary in 1956 and Czechoslovakia in 1968, they might see that seeking war with a nuclear power has not always been seen as the wisest option.
But one doubts they are capable of such historical thinking or sober self-reflection. So possessed are they, by their own warped sense of moral rectitude, they are unable to see their warmongering, and their thirst for a conflict that they won't actually fight, for what it is – shallow, reckless, and potentially devastating.
It shouldn't need to be said, but given the growing martial drumbeat I'll say it anyway: there is nothing admirable, or virtuous, about starting a war with Russia. Many thousands are suffering in Ukraine right now. But a war with Russia won't help them. It will deepen their plight, and ensure that hundreds of thousands more across Europe suffer, too.
Those in the West now trying to bring a world war to grim fruition actually believe history will judge them kindly. They believe they will be seen to have stood up to Hitler redux. That they will be seen to have stood on the moral high ground. But they are deluded – the only thing that will be beneath their feet will be the victims of their bloody warmongering.
Tim Black is a spiked columnist.
Picture by: Getty Images.
To enquire about republishing spiked's content, a right to reply or to request a correction, please contact the managing editor, Viv Regan.