A kinder, gentler authoritarianism
Those who boast about being the most caring are often the most callous.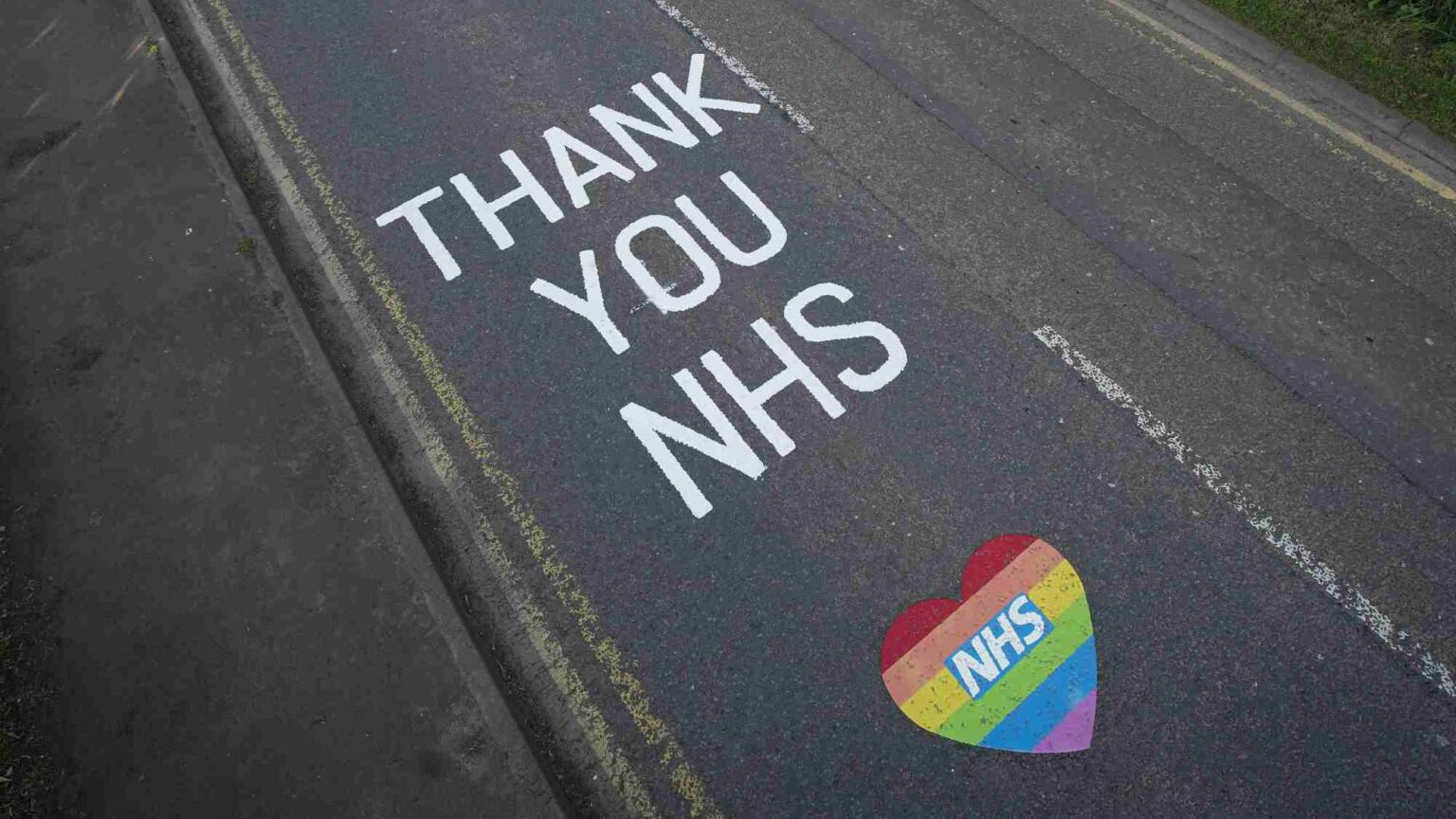 In political discourse today, you can usually spot the unpleasant, authoritarian types because they protest that they are only trying to be nice – or polite, or good-mannered. Furthermore, and paradoxically, it is often those who believe or pronounce themselves to be the nicest who are actually the most nasty. Those who boast about being the most caring are often the most callous.
In one sense, this has always been the case. Having righteousness on your side gives people licence to behave as atrociously as they please, because they're doing so for 'the right reasons'. This is why it was perfectly logical that the devotees of Jeremy Corbyn, who professed a 'kinder, gentler' politics, could be so utterly vile.
This eternal paradox became more acute a few decades ago, with the dawn of political correctness. Back in the 1990s, saying the right thing, usually in relation to race, gender or another characteristic, was defended as merely 'good manners'. Being 'PC' involved using softer, kinder words, employing inclusive and non-judgemental language. The consequence of this thinking was not so nice: those who ignored or refused to obey new social formalities or linguistic conventions could find themselves pilloried as sexist or racist.
Twenty years later, facilitated by a digital age in which so many more of our words and actions now come under scrutiny and surveillance, political correctness has evolved into wokery – a fiercer and nastier variant of the same thinking, which has made the tyranny of ersatz 'politeness' even more profound. The language that wokery employs is just as passive-aggressive in its compassionate superficiality – now it is 'problematic' or 'exclusionary' words that get you in trouble. Niceness continues to beget nastiness. But the volume has been turned up significantly.
This is why those who say compulsory face masks are only about 'good manners' (as John Cleese did at the weekend) often think nothing of backing authoritarian legislation. Those who have #FBPE or NHS hearts on their Twitter handle feel they can be as vainglorious and intemperate as they like. They care. They're good Europeans. They're on the right side of history.
Woe betide those who fail to comply with polite Covid diktats, as we saw in the 2020 police clampdowns. Woe, too, to any footballer who thinks about refusing to 'take the knee', a gesture which seems so obviously 'well-meant'. Even the title 'Black Lives Matter' plays to the sinister appeal of niceness, its name implying that any opponents don't care about black lives.
Militant and censorious trans activists also play the nice but nasty game. Without irony, they have branded the women's rights group Woman's Place UK a 'hate group'. Woe betide you if you also do the grievous discourtesy of misgendering a trans author by calling her a she. Under woke hegemony, wrong, uncaring, potentially offensive words can now cost you your livelihood – as many authors are finding out.
The Online Safety Bill looms upon us in the UK, promising the state extra powers to sweep away unpleasantness and incivility. As if this were needed. Gender-critical feminists, a rude Glaswegian tweeter and a retired policeman from Humberside have already been investigated by police for hurting people's feelings. It only recently became a secular sin to be hurtful, offensive and nasty. Now it's actually becoming a crime.
---
Yes, men and women are different
When it comes to the career choices young people make, it's nature, not nurture, that still drives their decisions. Males still opt for masculine jobs, which typically involve dealing with things, and females typically choose feminine jobs, which involve dealing with people.
This is the conclusion of a study by researchers at the University of Missouri and the University of Essex. They asked 500,000 adolescents in 80 countries all over the world what they wanted to do when they were 30. Among all nations, more boys – by a ratio of 4:1 – aspired to 'things-orientated' careers, and more girls – by a ratio of 3:1 – wanted a 'people-orientated' occupation, such as nursing or teaching. The research replicated a finding of a similar study in 1918, which also showed that sex informs people's choice of career.
Given the conclusion that sex overrides different cultures in both space and time, wouldn't it be sensible to accept the role biology plays in who we are? We are of nature, after all.
But we do not live in sensible times. When it comes to gender, it used to be agreed that culture played a significant role in shaping who we are, which was a proper compromise: we may be of nature but it doesn't determine us. We could still change the world around us, even if we could not change what was inside us. Now many in power think (or pretend) that nature is entirely irrelevant, in that not only can we change gender, but also change sex from the one 'assigned' to us at birth, and we can reinvent our whole internal essence.
Culture is plastic, but biology is not. Our current deranged culture will one day pass. It will change. Homo sapiens won't.
---
What kebabs tell us about cultural appropriation
Good news from the world of business and cuisine. This week fast-food chain German Doner Kebab announced plans to open 78 new restaurants this year in the UK, creating almost 3,000 jobs.
This is also good news from a cultural perspective. It reminds us that no cultures are static, frozen and hermetically sealed. The doner kebab as we know it, incorporating sliced meat shorn from a rotisserie, served with vegetables and sauces in bread, was invented in West Germany in the late 20th century by Turkish immigrants. Kebabs were popular in Turkey, of course, but the pitta bread was the defining new addition.
The British then took the doner kebab to their hearts, just as we also took Indian food to our hearts, giving it the umbrella term 'curry'. Then the Germans borrowed curry to create the 'currywurst' sausage. And then the British fell in love with the currywurst. And so it goes on.
This reminds us that rude 'cultural appropriation' is a rare thing. There is mostly cultural hybridisation, the improvement of cultures through blending and evolution – the unmistakably Anglo-German hybrid word 'currywurst' is itself a reminder of this process in language.
After all, where would Indian food or Middle Eastern food as we know them be without the tomato and the chilli plant, which both originated in the New World? Both were brought to them by the Portuguese and other global traders from Europe. When it comes to food, what goes around comes around. Literally, like the kebab rotisserie itself.
To enquire about republishing spiked's content, a right to reply or to request a correction, please contact the managing editor, Viv Regan.