The Tories' puritanical attack on the poor
The Health and Care Bill is full of costly nanny-state restrictions on the sale of food and drink.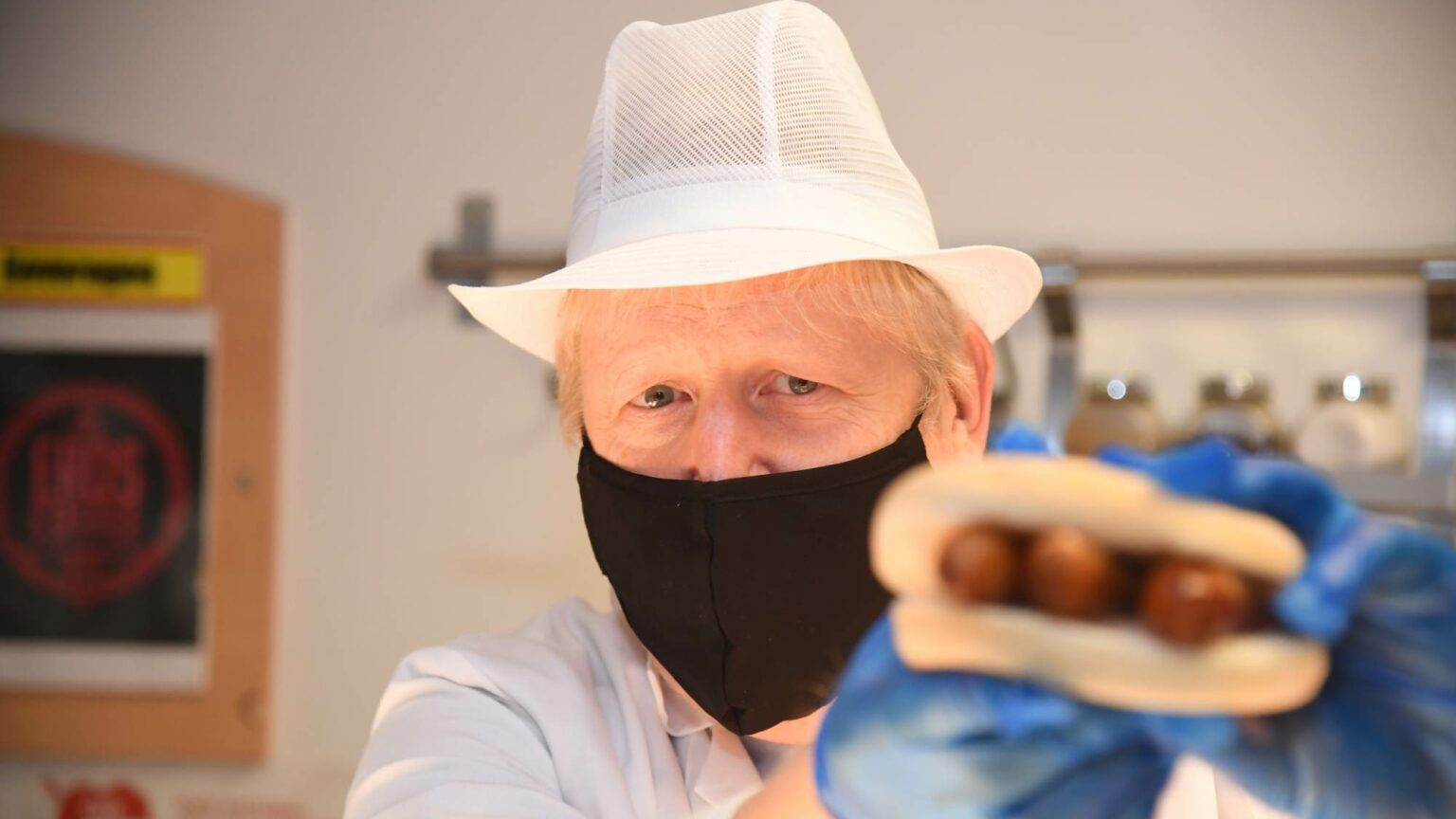 Boris Johnson's government is at it again with its Health and Care Bill. Just when people across the UK are already feeling the squeeze, it is using a bill, ostensibly focused on the NHS and social care, to impose restrictions on the sale and marketing of food that will hit the poorest hardest. It's a far cry from the breezy, live-and-let-live approach with which Johnson so charmed voters in 2019. It seems the 'Heineken Tory' has been replaced by the Puritan Tory.
The costs to working households of the Health and Care Bill, to which amendments are being debated this week, are staggering. As well as the absurd ban on pre-watershed 'junk food' advertising – as if individuals can't decide for themselves what they put in their bodies – the government also wants to restrict 'buy one, get one free' offers, which will directly penalise the very poorest. Nanny might not know best, but she does know how to bankrupt poor people.
This comes at a time when Tesco chairman John Allan is warning that the 'worst is yet to come for food prices'. And according to the Food Foundation, the number of people experiencing food insecurity was one-fifth higher in January 2022 than six months previously. It now stands at 4.7million adults, which is 8.8 per cent of the population.
Those living in poverty already pay more for energy, credit and insurance. The Health and Care Bill will increase their food bills by an extra £160 a year – that amounts to roughly two per cent of the poorest households' annual income. How is that justifiable in the current circumstances? What image, precisely, do our politicians have of poorer families? They don't buy two packets of biscuits on a 'buy one, get one free' deal and scoff them in one sitting. These are provisions which can last families weeks.
It is all incredibly patronising and snobbish – sad though unsurprising, perhaps, from a prime minister who has veered so sharply away from the freedom-loving pitch voters embraced enthusiastically in 2019. It is hard to resist pondering what has provoked this bizarre and self-destructive change of direction. Johnson's own insecurities, following his hospitalisation? His out-of-touch inner circle in Downing Street?
Of course, it's not just the hare-brained metropolitans who have depth-charged Johnson. This snobbish, harmful approach to citizens is shared across the political class. If anything, our politicians right now appear more detached than ever, whistling gaily as working people stagger under the weight of each new legislative virtue-signal. The truth is, when the inflationary crisis really hits, it won't be handsomely salaried MPs, with their second jobs and expenses, worrying about where their next meal comes from.
Increasingly we see regressive measures packaged up as kindly progressivism. Earlier this year, Andrew Haldane, the outgoing chief economist of the Bank of England, pointed out that global food commodity prices have risen by 17 per cent since the start of 2021. Latest data from the UN Food and Agriculture Organisation indicate a year-on-year increase in global food commodity prices of 40 per cent. This increase will directly feed through to higher food prices affecting every household. If there's one thing you would hope a Conservative government would understand it's that pressures on producers and manufacturers – be they market-based or regulatory – will always be passed on to consumers.
The polls suggest voters have turned. An aura of incompetence, combined with a range of promises broken, have finally severed any link between the prime minister and the people set to be most damaged by these new measures.
All this pernickety bourgeois nonsense is particularly absurd coming from Boris Johnson. This is the man who openly said how much he loved drinking alcohol, and told the Observer Food Monthly he enjoyed a cold chop for breakfast.
Even Boris 2.0, sanctimonious and castrated, is not really the clean-living paradigm of responsibility he for some reason now pretends to be. Note the furore over partygate and the £12,500 of luxury treat hampers dropped off at No10. How can a man who nodded through the installation of a wine cooler outside his office then preside over such a conspicuous attack on other people's pleasures? There is more than a whiff of hypocrisy to what is happening, not to mention the grim ripe tang of elitism.
If the government goes ahead with the Health and Care Bill, and decides to punish society's most vulnerable members, perhaps it deserves to be punished at the ballot box.
Tim Dawson is a writer and journalist. Follow him on twitter @Tim_R_Dawson.
To enquire about republishing spiked's content, a right to reply or to request a correction, please contact the managing editor, Viv Regan.