Let Ashling Murphy rest in peace
There is something ghoulish about the rush to politicise this tragedy.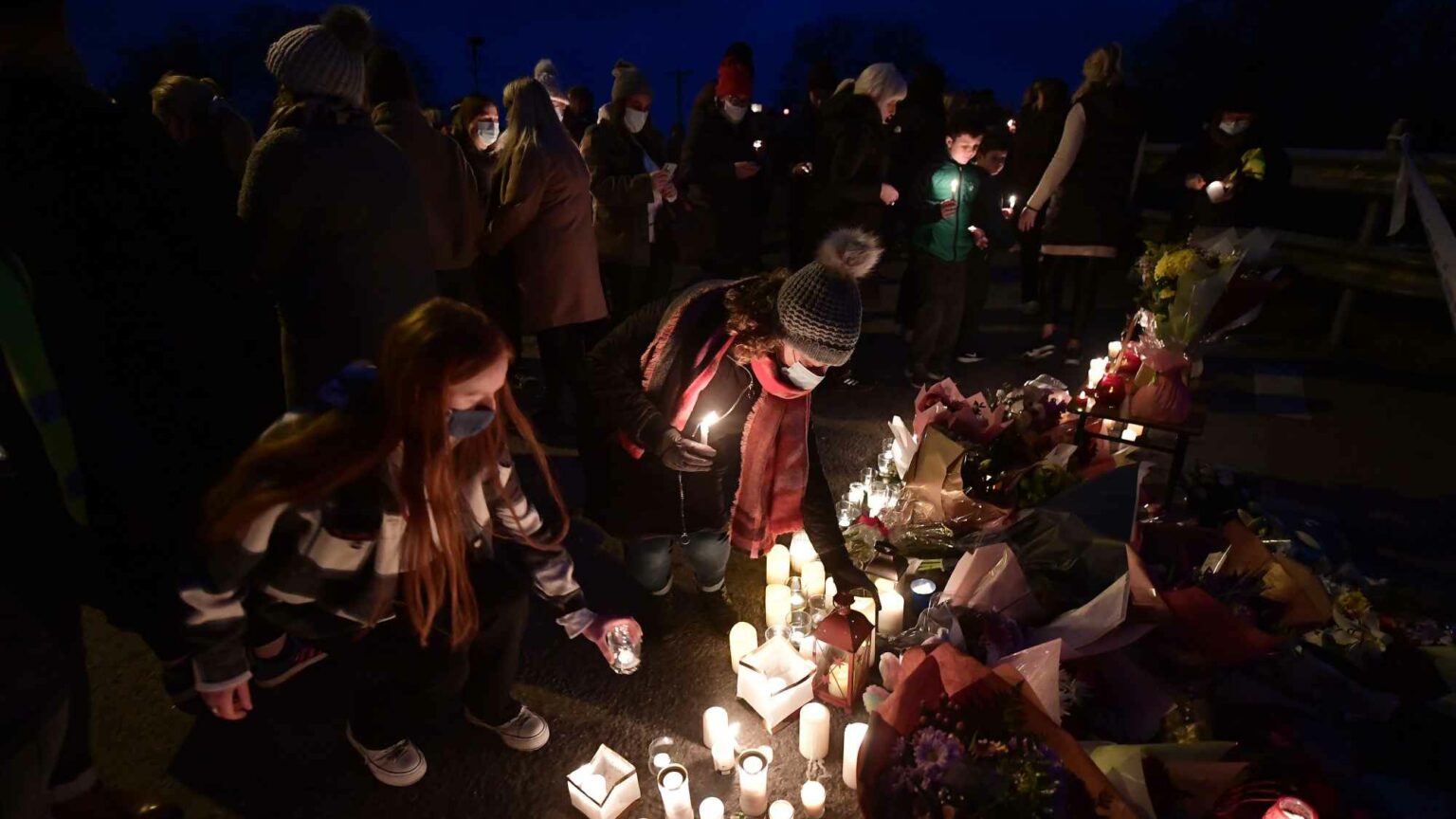 Ireland has been rocked by the horrific killing of Ashling Murphy, the 23-year-old schoolteacher who was attacked while out running on a canal path near her home, on the afternoon of 12 January. A 31-year-old man, Jozef Puska, has been charged in connection with her death.
As soon as the news broke, parallels were drawn between Ashling Murphy and Sarah Everard, the 33-year-old who was murdered in London last spring. 'Shocked Ireland faces Sarah Everard moment', declared The Times in a phrase that has since been echoed in newspapers and magazines published around the world.
Ireland's Sarah Everard moment. What a phrase. But it reflects a grim reality. The 'moment' captures the fact that the parallels go deeper than the brutal killing of two beautiful young women, at the hands of a stranger and in mundane circumstances: walking home from seeing friends, out for a run in the daylight. Both killings triggered international outpourings of grief. Over the past fortnight, thousands of people have attended vigils, not just in Ireland but across Britain, too. And both women's deaths have been used to fuel a panic about women's safety.
Shock, sadness, anger and grief are all understandable reactions to the news of Ashling Murphy's killing. Funeral flags have been flown at half mast and moments of silence have been observed across Ireland this past fortnight. Hundreds of mourners attended her funeral earlier this week. This popular young teacher clearly touched many people's lives. But, just like the 'Sarah Everard moment', there is something else going on here, too. Murphy's funeral was attended by the Irish president and his wife, as well as by Taoiseach Micheál Martin, the justice minister, the education minister and the culture minister. This seemed less a funeral and more a cabinet meeting. Leading politicians wanted to be seen to be grieving in public.
Public grief for Ashling has spread. In Wales, hundreds of people joined a vigil to 'show solidarity'. 'Angry, distressed and heartbroken' Londoners joined vigils held across the city. In Edinburgh, people lit candles at a vigil held by the 'Sarah Everard Tree' in Meadows Park. But what does it mean to attend a vigil for someone you never met and did not know? This is less about grief, as it would normally be understood, and more about people's need to come together in a shared emotional response.
The appetite for public displays of grief has been fuelled by a mawkish press intent on revealing intimate details, not just about Ashling's life, but also about the moment of her death. Did she use her keys to try and fend off her attacker?, asks the Mail. The Mirror shared Ashling's final Facebook post: a clip of her playing a traditional Irish song with her sister. The Mail went one better, with photos of Ashling as a child, as an adult, her coffin, her family at the funeral, the shocked, sad children she taught performing a guard of honour. No detail is spared the photographer's lens, all served up in response, seemingly, to people's desire to be part of this 'Sarah Everard moment'.
Clearly, this is about far more than grief for Ashling, the musician and teacher. With her killing, Murphy, the dead young woman, was transformed into a small part in a much bigger narrative. The bishop conducting her funeral told the congregation that her death has raised questions about 'ourselves' and our 'society', about our 'attitudes towards women' and 'our values and morality'. After the service, health minister Stephen Donnelly told waiting reporters: 'This is not the day for it but we need to start having a very frank and honest conversation as a country about the spectrum of abuse and violence towards women, and it just has to end.' He was right the first time: it was not the day for it.
Whatever the wishes of Ashling's family, her funeral became a platform for political grandstanding. 'Whether those questions will be addressed or passed over remains to be seen', the bishop continued, 'but we cannot allow such violence and disregard for both human life and bodily integrity to take root in our time and culture'. Certainly there seems little danger of these questions being passed over. In the 'Sarah Everard moment', actress and activist Jameela Jamil took to Instagram to call for gender-based violence to be taken more seriously: 'Devastated to hear about what happened to young #ashlingmurphy in Ireland. In broad daylight. In a busy area.' BBC Radio 4's Woman's Hour discussed whether enough was being done to keep women safe. With the feminism of fear already established in the wake of Everard's murder, the script for how to discuss Ashling Murphy's killing had already been written. Some seemed almost grateful for the opportunity of a rerun.
In death, Ashling has been reduced to a symbol of male violence and female victimhood. She had not even been buried before self-appointed experts began highlighting the need for 'cultural change'. An Irish government minister almost immediately promised a strategy to end violence against women in response to the killing. No one benefits from this, least of all women. In Cardiff, Ashling's vigil was followed by a group run and a rally to protest about violence against women. The organiser said the killing had made some women feel more vulnerable. 'Why shouldn't we be able to run wherever we want to?', asked one attendee.
But women can run wherever they want. As I have noted before on spiked, it is understandable that people are outraged at news of a horrific killing. But what doesn't make the news is all the women who make it home each evening perfectly safely. When we focus exclusively on the most heinous of crimes, we lose all proportion and engender more fear than is actually warranted. 'Everyone feels this loss very personally, particularly women', said one of the attendees at the Welsh vigil. 'It's important we give our grief and our anger that space and come together and heal', she continued. But it is wrong for activists to tell young women that Ireland's 'Sarah Everard moment' is all about them. And it trivialises grief to confuse mourning with activism.
The biggest losers in the rush to politicise Ashling Murphy's killing are her family. Their memories of their daughter, even their recollection of her funeral, have now been swept up into a cause Ashling herself may or may not have backed. In a statement to the police, the Murphy family were said to be 'appreciative and overwhelmed by the national outpouring of support shown to them', but they also requested 'privacy, space and time to process Ashling's death'. Let us now leave Ashling to rest in peace.
Joanna Williams is a spiked columnist and the director of Cieo.
To enquire about republishing spiked's content, a right to reply or to request a correction, please contact the managing editor, Viv Regan.