It isn't racist to call a black man 'eloquent'
Woke prof Priyamvada Gopal is increasingly indistinguishable from a parody account.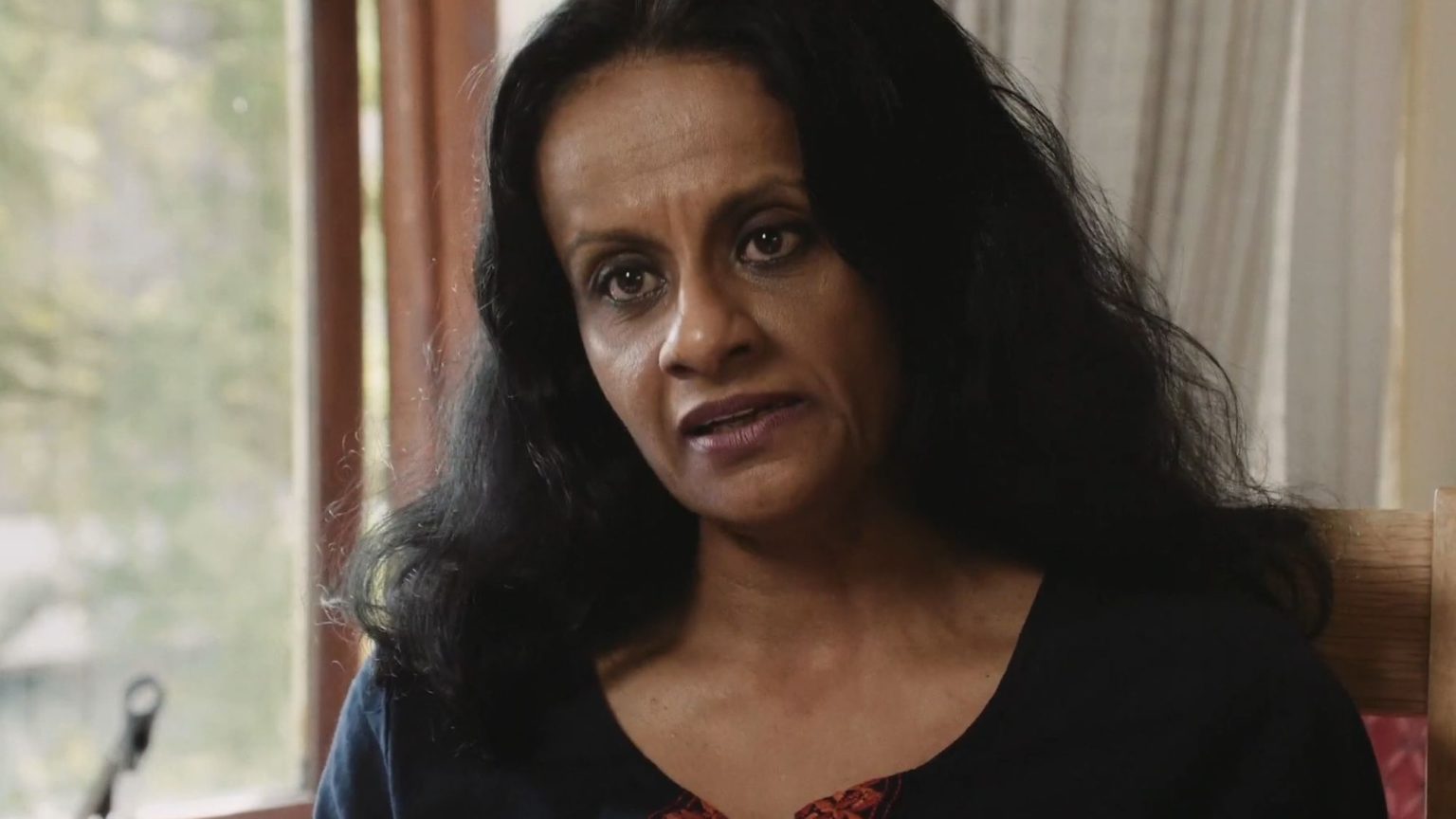 The first few times I stumbled across Priyamvada Gopal on Twitter, I genuinely thought she was a parody account.
The intrepid professor of postcolonial studies at Cambridge University has become infamous in recent years for spouting a brand of woke politics which is at once extreme, ugly and vaguely ridiculous. Her greatest hits include declaring that 'White Lives Don't Matter… as white lives' and likening UK government race adviser Tony Sewell to Joseph Goebbels.
As such, Gopal's output seems almost designed to make woke people look bad and give anti-woke people a yawning open goal. I can't have been the only one who wondered when she first emerged on the scene if Andrew Doyle, creator of achingly woke satirical sensation Titania McGrath, had been up to his old tricks again.
Now Gopal has set Twitter alight once more, this time by suggesting that it is racist to describe a black man as 'eloquent'.
She came out with this gem in response to a piece in the Telegraph by Cambridge historian David Abulafia about the recent acquittal of the Colston Four, those Black Lives Matter activists who helped topple the statue of slave trader Edward Colston in Bristol. In the piece, Abulafia argued, quite sensibly, that while there was a good case for getting rid of Colston, iconoclasm is a dangerous road to go down. He also said that Colston's fate should have been decided by the people of Bristol, not by a mob.
In response to these heresies, Gopal slammed the piece as sub-undergraduate in quality, and then naturally found a way to call it racist as well. She alighted on a line in which Abulafia described fellow historian David Olusoga, who was an expert witness at the Colston Four trial, as 'eloquent'.
This, Gopal opined on Twitter, is a common 'little sleight of hand dismissal'. Calling 'intellectuals of colour' eloquent, she claimed, amounts to saying 'yeah yeah yeah, you talk a good game, people are gonna like it, but you're just whipping up passions, no substance'.
Here Gopal is tapping into a subgenre of woke idiocy that claims even praising people from ethnic minorities can amount to a form of racism. This is what woke types call 'microaggressions' – unthinking slights that can range from asking where someone is 'really from' to telling someone they 'speak so well'; from the somewhat uncomfortable to the perfectly innocent.
As a piece in the journal for the American Psychological Association rather revealingly put it a few years back, this is racism 'so subtle that neither victim nor perpetrator may entirely understand what is going on'. Which is maybe another way of saying that most people, regardless of skin colour, neither notice nor care about 'microaggressions' all that much.
But in an age where racism is increasingly treated as something that is in the eye of the beholder, regardless of how wilfully hypersensitive the beholder is choosing to be in any given case, microaggressions have become a convenient cudgel for the woke set in their never-ending flame wars with their opponents.
Microaggressions are the sort of thing you'd think only excitable students could possibly care about. But, as ever, Gopal is living proof that even the barmiest ideas of the woke left are not confined to undergrads getting a bit carried away with themselves. Even professors at our most esteemed universities can buy into this guff.
That said, I can imagine that, for Gopal, the whole microaggressions thing is a little more personal. After all, she once bravely spoke out about the outrageous refusal of porters at King's College, Cambridge to refer to her as 'Dr Gopal' rather than 'madam'. How dare those working-class men deny her identity as their intellectual better?
But then again, Gopal hasn't really got a leg to stand on if we're talking about people hurling racial slights. She once called No10's head of policy, Munira Mirza, a 'slobbering sycophant of colour'. And if we really must accept that calling an ethnic-minority person 'eloquent' is worse than calling them an Uncle Tom, then why, as Abulafia has pointed out, did Gopal call black British poet Benjamin Zephaniah 'eloquent' in an article for the Guardian in 2019? An article that, incidentally, had a go at David Olusoga for accepting an OBE.
Like I said, she's a parody of herself.
Tom Slater is editor of spiked. Follow him on Twitter: @Tom_Slater_
To enquire about republishing spiked's content, a right to reply or to request a correction, please contact the managing editor, Viv Regan.