Ghislaine Maxwell's crimes are her own
The conspiracy-mongering in the wake of her trial is grim and unjust.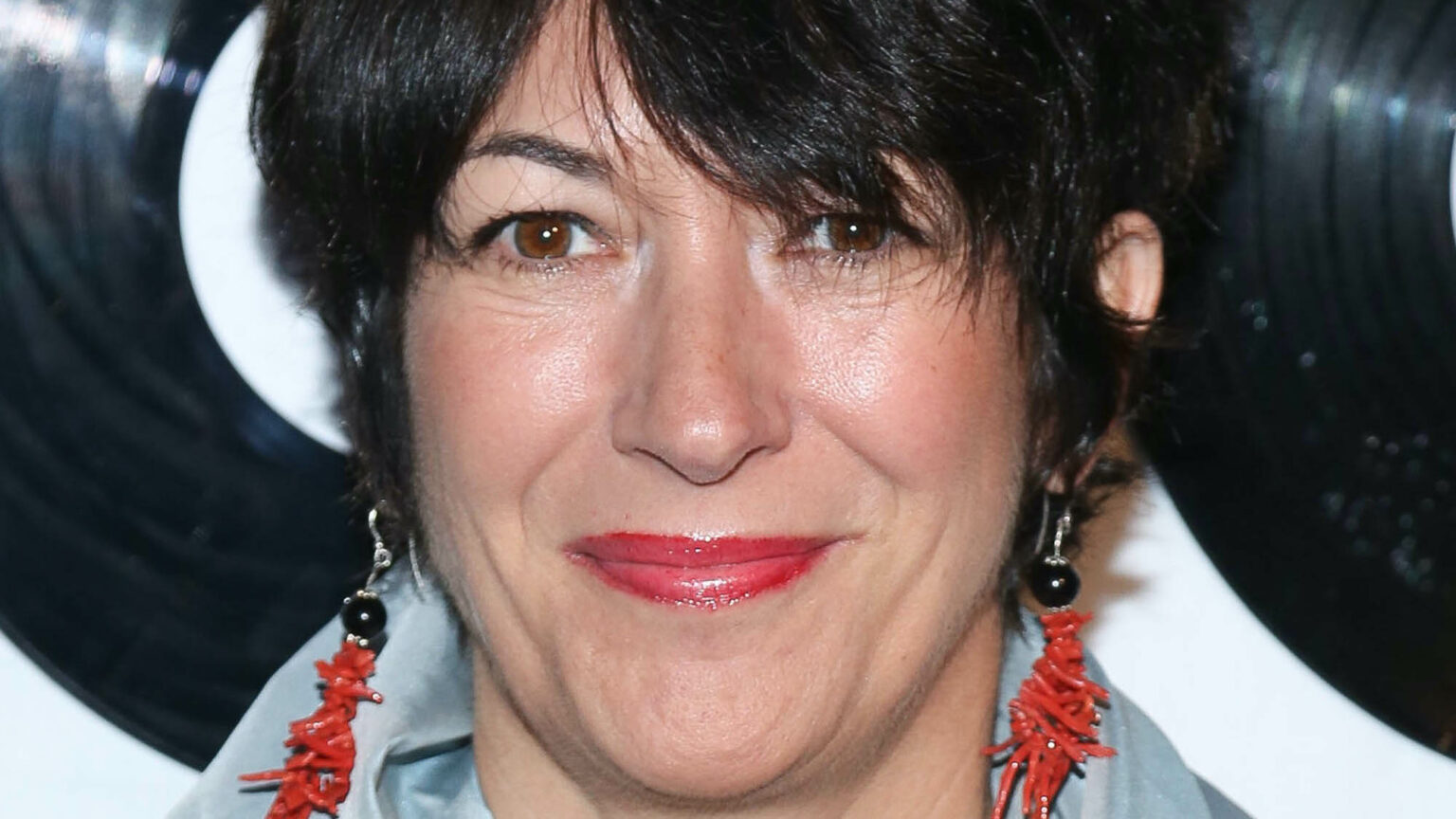 The sex-trafficking trial of Ghislaine Maxwell, a close associate of notorious billionaire sex offender Jeffrey Epstein, was narrowly focused.
Judge Alison Nathan was well aware of the high-society circles in which Epstein and Maxwell mixed, and the rumours and conspiracy-mongering this has fuelled. So she warned at the outset against needless name-dropping. It was felt this would distract from the specific allegations and muddy the trial.
She needn't have worried. Prosecutors kept the case focused on the charges at hand. They concentrated on events between 1994 and 2004 – a period during which, they successfully argued, Maxwell procured young teenage girls for Jeffrey Epstein to sexually abuse. And they based their case against Maxwell on the testimony of four key witnesses and victims, and on establishing the central role she played in Epstein's life. To that latter end, they set about showing that Maxwell was not the credulous, dedicated employee, as the defence team claimed. She was, prosecutors said, personally and professionally entwined with Epstein – a point evidenced by numerous intimate photos of the couple released during the trial. This was no innocent bystander jurors were looking at. This, they argued, was Epstein's long-term paramour, business partner and, above all, the aider and abetter of his sexual abuse of minors.
The trial avoided the period after 2004, and kept mention of the rich and famous to a few tidbits thrown out during the testimony of Epstein's longtime pilot, Larry Visoski. But beyond that prosecutors sidestepped much about Epstein's life and death, and the conspiracy-mongering that rippled around it – from the puzzle of where exactly his huge wealth came from to his suicide in custody in 2019. They also ignored much of Maxwell's privileged but troubled backstory.
And the narrow focus worked. Jurors convicted Maxwell on five of the six counts filed against her, including criminal sex trafficking. She now faces spending the rest of her life behind bars.
But you can sense that this streamlined trial, weeks shorter than anticipated, was not enough for some in the media and online. They wanted much more from Maxwell's undoing. More name- dropping. More people implicated. More guilt-by-association.
They wanted to see former presidents dragged through the mud, the masters of the universe shamed, the highborn brought low. They wanted to hear details of the movie stars and businessmen who flew in Epstein's private jet, dubbed the 'Lolita Express'. They wanted to hear of politicians indulging their depraved desires on Epstein's privately owned 'Orgy Island'. They wanted dirt and lots of it.
It was this they wanted – not a clean, focused legal process, but a lurid Manichean spectacle, in which the child-abusing evil of the powers behind the throne was laid bare. For them, the crimes of Epstein and Maxwell only matter insofar as they can be used to tarnish their opponents.
So, no sooner had the verdict been delivered than some started to excitedly speculate about who Maxwell might now rat on in return for a more lenient sentence. Others quickly brought up Maxwell and Epstein's not-so-little black book, largely, it seems, as an opportunity to drag all manner of celebs and politicians into the trial's sordid orbit.
Of course, it is not necessary to drag Prince Andrew into this mess. He's already thoroughly mired in it. A long-time friend of Maxwell, and an associate of Epstein even after his 2008 sex-offences conviction, Andrew is currently being sued for sexual assault by Virginia Roberts Giuffre, one of the first Epstein accusers to go public. (He vehemently denies the accusations.)
But the desire to use Epstein and Maxwell as proof of the immorality, indeed the evil, of powerful others goes well beyond the case of Andrew. For those on the right, the Maxwell verdict has provided another chance to indict the Clintons. Not because there's any evidence that either Bill or Hillary knew of Epstein's sexual predilections, let alone indulged in them themselves. It is enough that they were associates of Epstein to damn them. As one Trump activist put it after the Maxwell verdict: 'I don't just want Ghislaine Maxwell in jail. I want Bill Clinton, Prince Andrew, and Bill Gates investigated next!' Another tweeted: 'Bill [Clinton]'s in big trouble over this.'
In many ways, liberal-left pundits' determination to use the Maxwell trial to tarnish their opponents is even more pronounced. Barely any mainstream coverage of the Maxwell trial has been complete without reference to Donald Trump's fraternising with Epstein in the 1980s and 1990s. And in a remarkable piece for the Guardian, Gabby Hinsliff alludes to the 'high-profile men who flew on Epstein's planes, enjoyed his lavish parties, even stayed overnight in one of those mansions hung with tacky erotic art, and say they saw nothing amiss'. She namechecks Trump, Prince Andrew and, absurdly, Boris Johnson (who, according to his sister, Rachel, met Maxwell at university). Hinsliff even suggests, perhaps with Trump and Johnson in mind, that Epstein's behaviour may not have seemed shocking 'inside a rich man's world where trading in an ageing first wife for someone barely older than your daughter is no big deal'.
Some people are apparently so determined to implicate their political opponents in the crimes of Epstein and Maxwell, that they blithely draw a moral equivalence between older men marrying younger women and men procuring minors for the purpose of sexually abusing them.
There is a strong chance that others will be prosecuted in relation to Epstein's and Maxwell's crimes. Indeed, the pretrial filings for Maxwell's trial identified two alleged co-conspirators in the sex-trafficking scheme, both of whom could well face charges further down the line. But those hoping for the exposure of Bill Gates, Donald Trump, the Clintons, Tony Blair, Peter Mandelson and others as part of some all-powerful, child-abusing world elite need to get a grip. You may not like them. But that doesn't mean they're evil.
Tim Black is a spiked columnist.
To enquire about republishing spiked's content, a right to reply or to request a correction, please contact the managing editor, Viv Regan.