North Shropshire and the unravelling of Boris Johnson
This government has no principles, no point to it beyond its own survival. And voters have noticed.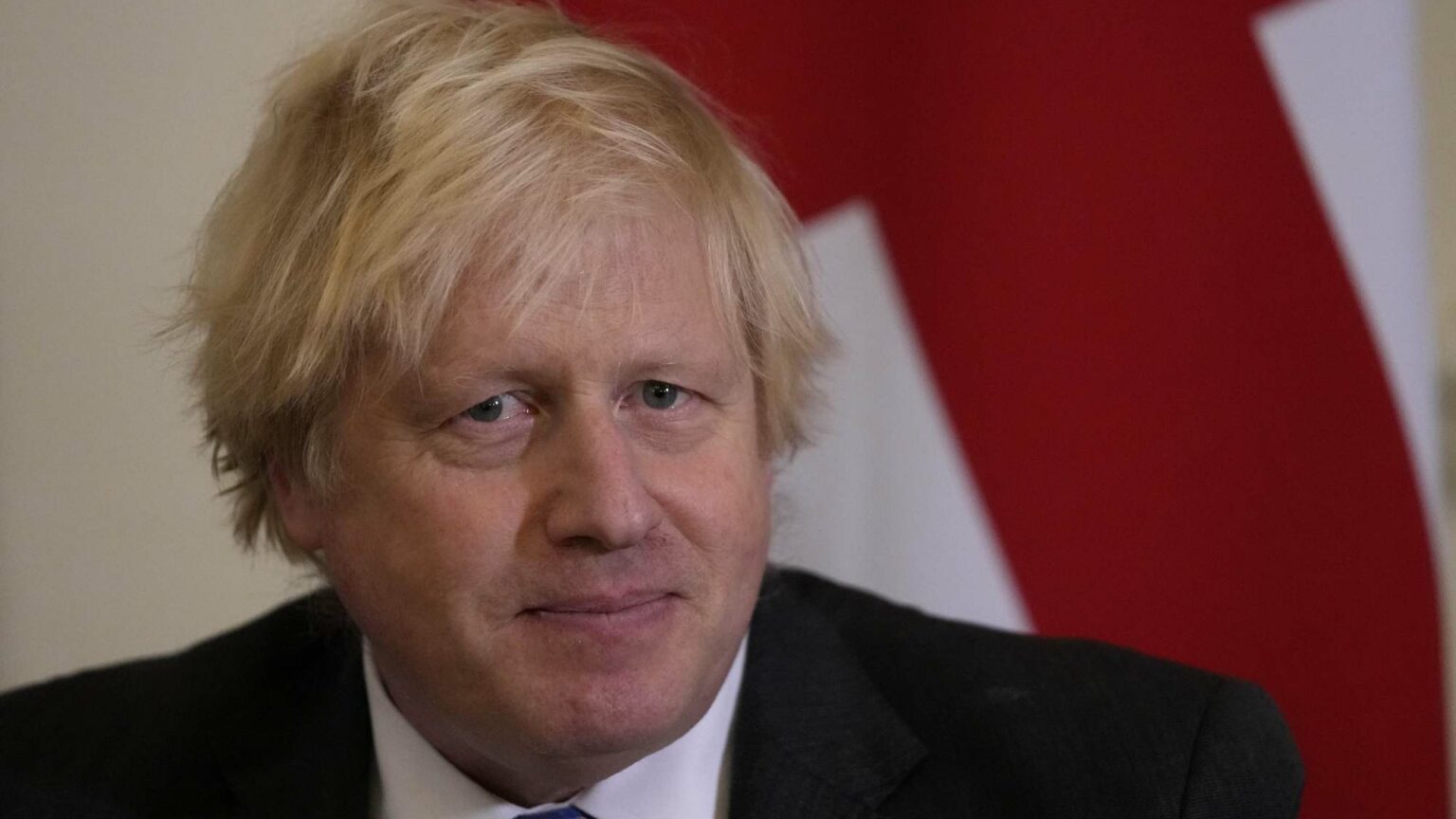 Never take the voters for granted. Of all the explanations being offered for the Tories' historic defeat at the North Shropshire by-election yesterday, that one seems to connect most of the dots – as an unmoored, chaotic and principle-free Tory government has lost a seat that has been Tory for almost 200 years.
Tory spinners trying to downplay the scale of the defeat are on a hiding to nothing. The numbers speak for themselves. The Liberal Democrats have won this heavily Leave seat with a 34 percentage point swing, the seventh-biggest by-election swing in history. North Shropshire had a 23,000 Tory majority at the 2019 election.
This was not another Chesham and Amersham, the wealthy heavily pro-Remain commuter-belt seat the Lib Dems nabbed off the Tories earlier this year. Though relatively affluent, albeit with pockets of deprivation, North Shropshire has above-average numbers of older, less well-educated voters and backed Leave by 60 per cent.
These are not voters the Tories should struggle with. And yet North Shropshire has returned an MP from the party, the so-called Liberal Democrats, that at the last election said 'Bollocks to Brexit' and fought tooth and nail to overturn many of its constituents' votes. This cannot be explained away by the Lib Dems' knack for by-election upsets.
Of course, only the most deranged #FBPE type could claim this was about Brexit. But there is clearly a deep sense of unease among voters with this government, which has been careening from one scandal to the next for months now, is in open warfare with its own backbenchers, and is becoming increasingly panicked and authoritarian on Covid.
That this by-election may never have happened at all were it not for the government's bungling is telling. The Owen Paterson sleaze scandal turned from a serious row over an MP breaking lobbying rules into a farce. The government tried to change the rules to protect Paterson from a 30-day suspension, then backtracked, leading to his resignation and the very by-election it was hoping to avoid.
What appeared to move the dial in North Shropshire was not Westminster 'sleaze' – not without cause, many voters suspect MPs are up to no good anyway – but the chaos around Downing Street. That damning video of No10 aides laughing about their lockdown-busting Christmas party last year reportedly came up time and again on the doorstep. As, interestingly, did the PM's bizarre Peppa Pig speech to the CBI recently, which looked weird and unserious to many people.
No doubt there were mistakes in the campaign. Tory candidate Neil Shastri-Hurst, a soldier turned surgeon from Birmingham, might have looked good on paper. But he was parachuted into the seat and reportedly knew so little about the area that he was 'essentially hiding away' from the media, on the instructions of CCHQ, according to one local party member. The complacency is startling.
But the result only adds to a more general sense that Boris Johnson has lost control of practically everything. He has u-turned on major Covid measures. Levelling up, the great aim of his government, remains a slogan in search of an agenda. His government seems to have no guiding mission beyond managing one self-made scandal after another.
How much can change in two years. Two years ago this week the Tories won their biggest majority since the 1980s on a platform of getting Brexit done and doing politics differently. 'In delivering change we must change too', Johnson said, in a (by current standards) remarkably lucid victory speech from him. 'Parliament must change so that we in parliament are working for you.'
Today he presides over a modern-day court increasingly dominated by Sloane Rangers preoccupied by green politics, identity politics and media management. So empty is this vessel that there is constant talk about whether the PM's wife, Carrie Johnson, is actually setting the agenda. This is not what a 'people's government' looks like.
The pandemic would have blown any government off course. But it seems to have blown any pretence of mission or principle out of this one. Boris Johnson, once hailed as a libertarian, is increasingly authoritarian. This warrior for the sovereignty of parliament against EU rule has been ruling by decree for much of the past two years, under emergency Covid powers.
The defeat in North Shropshire reveals a PM who is unravelling before our eyes. His government appears to have no principles, no point to it beyond its own immediate survival. And the voters have noticed.
Tom Slater is editor of spiked.
To enquire about republishing spiked's content, a right to reply or to request a correction, please contact the managing editor, Viv Regan.