Chesham and Amersham: the revenge of 'Remainia'
The Tories are now vulnerable in posh, southern, socially liberal constituencies.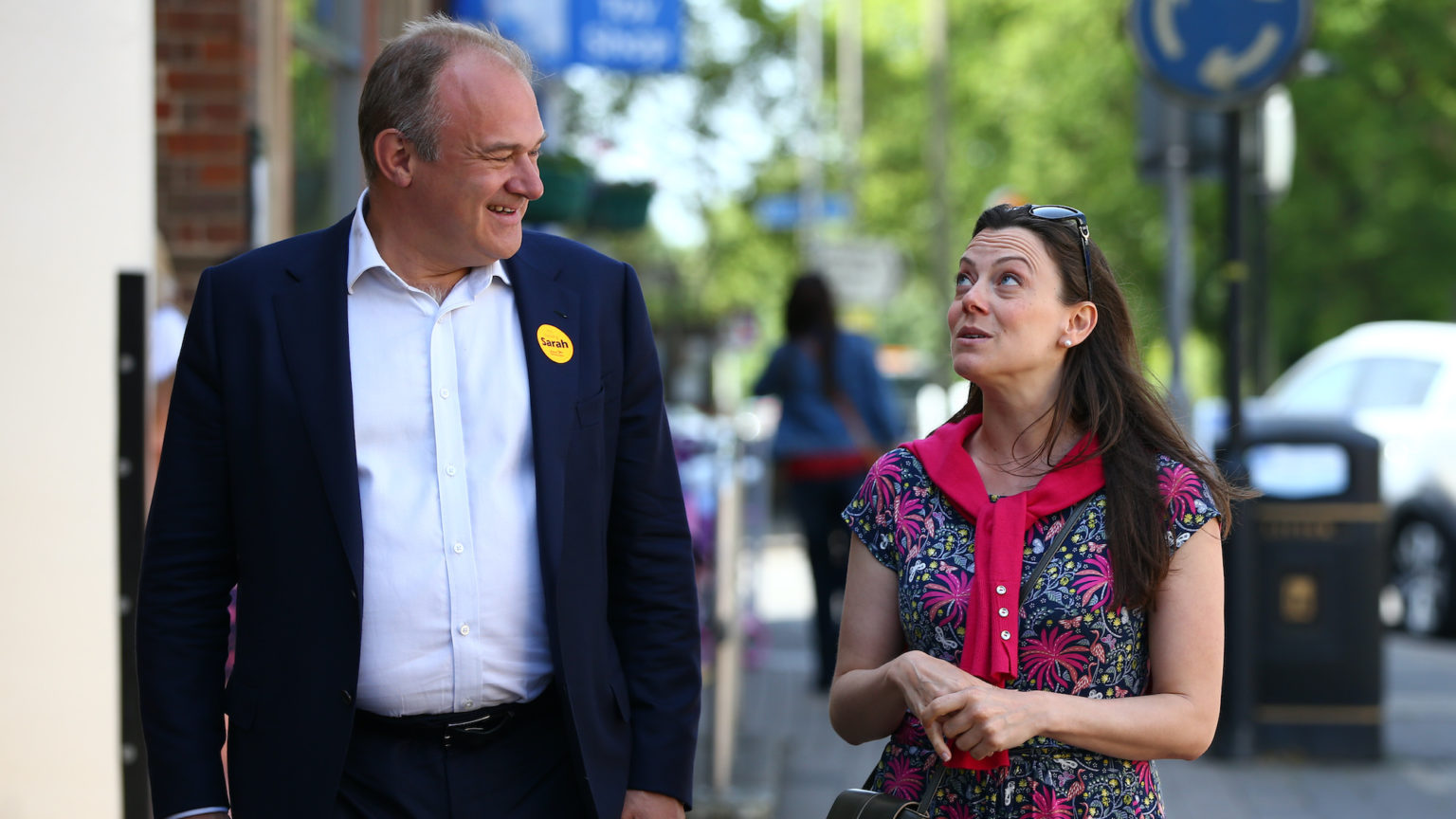 The Chesham and Amersham by-election, held after the death of Dame Cheryl Gillan MP, has produced quite the upset. The seat had returned a Conservative MP in every election since its creation back in 1974. Until last night, that is. The Liberal Democrats took the Buckinghamshire seat in spectacular fashion – increasing their vote share by 30 percentage points. Their candidate, Sarah Green, now holds a handsome majority of 8,028 votes. Meanwhile, the Labour Party achieved its worst by-election result in the party's history. Winning only 1.6 per cent of the vote and losing its deposit, Labour finished in fourth place – 858 votes behind the third-placed Green Party.
Two major local factors were at play in this by-election – HS2 and planning reforms.
The HS2 rail line, which goes right through the constituency, is fiercely opposed by locals. The Lib Dems seized on this, highlighting the potential damage the project poses to the local environment. Boris Johnson may like to project a green image, pushing Blairite-style climate targets, but the Lib Dems managed to tap into more traditional and localised environmental anxieties.
As for planning reforms, many locals believe that developers are already given too much free reign, and that reforms to make building easier would make matters worse. Of course the UK has a serious housing crisis that needs to be resolved. But if the public has the impression that developers are more interested in building expensive housing in commuter towns, rather than affordable properties for young people, then the government will be punished in rural areas.
This by-election is the clearest sign yet that the Conservative Party's shifting priorities make it vulnerable in some of its traditional seats. The Tories are shoring up and building their electoral support in southern Brexit-voting towns like Milton Keynes (also in Buckinghamshire) and Leave-leaning port cities like Plymouth and Southampton. But they are vulnerable to further losses in southern 'Remainia'.
As well as voting 55 per cent for Remain, Chesham and Amersham is more socially liberal than the majority of British constituencies on a number of issues. Polling shows that constituents there are relatively supportive of liberal immigration policies. And they think political correctness is more important than free speech. On these cultural questions, Chesham and Amersham is the polar opposite of the Red Wall seats the Tories have hoovered up.
Perhaps we have a Conservative Party that is fairly relaxed about losing constituencies like Chesham and Amersham, as long as it is gaining seats like Hartlepool in north-east England. The transformation of our electoral landscape continues.
Rakib Ehsan is an independent expert in social cohesion and institutional trust. Follow him on Twitter: @rakibehsan
To enquire about republishing spiked's content, a right to reply or to request a correction, please contact the managing editor, Viv Regan.